Featured Editorials Home Slider
If Quinn is in, Circumstances Suggest an Uphill Battle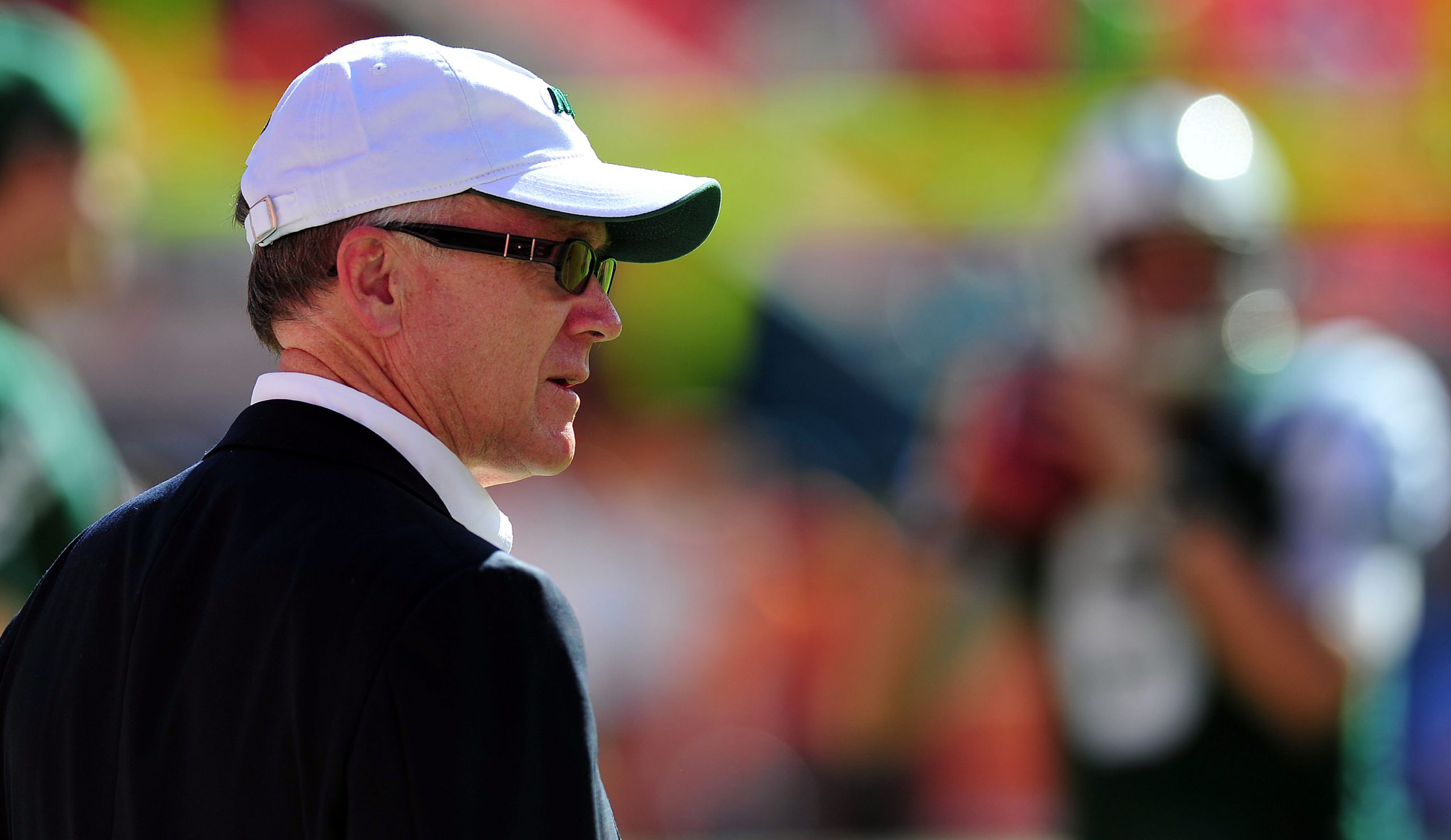 By Glenn Naughton
The New York Jets search for a head coach has now entered day twelve and rumors of Seattle Defensive Coordinator Dan Quinn being named Rex Ryan's successor appear to be picking up steam.  As a guest on the Dan Patrick show yesterday, Fox NFL reporter Alex Marvez predicted the Jets will go with Quinn, and went so far as to say the coordinator has already started reaching out to fellow coaches in an effort assemble his staff.
Quinn has been a hot commodity since the end of the regular season as he's been calling the plays over the past two years for the defending Super Bowl champion Seahawks.  With Seattle in the midst of a playoff run, the Jets will have to wait for the Seahawks' season to officially end before making any offers if Quinn is in fact their choice.
The possibility of hiring the man responsible for a Seattle defensive unit that has managed to stop some of the top offenses in the NFL over the past two years has some Jets fans ecstatic. However, those who fear another rookie head coach might prefer a coach like Doug Marrone who opted out of  his contract with the Buffalo Bills soon after the season ended.   Retread vs. fresh blood is often a hotly debated topic when teams are engaged in a coaching search, and as it turns out, both points of view have some merit.
Over the past twenty years there has been no shortage of head coaches who have hoisted the Lombardi Trophy despite previous failures elsewhere.  Bill Belichick comes to mind immediately as a future Hall of Famer who managed just one winning season in his first six years.  Five of those were spent in Cleveland before his first full season in New England.  Over that span, Belichick compiled an overall record of 41-55 notching just one playoff victory with the Browns in 1994.
Other retreads such as Tom Coughlin of the Giants and Mike Shanahan of the Denver Broncos won two Super Bowls apiece after failed stints with Carolina and Oakland, respectively.  John Gruden of course was a "tuck rule" away from going to the Super Bowl as Head Coach of the Oakland Raiders before leaving for Tampa Bay the following season and capitalizing on the opportunity when his Buccaneers defeated his former team in Super Bowl XXXVII.
In no way does this imply a coach must have prior experience to win a Super Bowl, but the majority of those coaches who have won over the past twenty years have done so in their second stop.  While some new hires yielded immediate results, there was a common thread that won't be present when the Jets make their decision.  Of the nine first time coaches to win a Super Bowl over the past twenty years, three of those (George Seifert, Barry Switzer and Mike Tomlin) took over franchises who had won a championship just a season or two prior to them coming on board, while four others were armed with some of the best quarterbacks in the game.
Mike Holmgren had a young Brett Favre when he beat the Patriots in January of 1997.  Sean Payton was with Drew Brees for his Super Bowl victory in 2010, and Mike McCarthy teamed with Aaron Rodgers to win a ring in 2011.  Two years later, John Harbaugh took home a championship with former first-rounder Joe Flacco.  While Flacco may not be on the same level statistically as the other quarterbacks in this group, his post-season play since 2010 has been incredibly underrated as he's managed to throw 20 touchdowns against just 2 interceptions.  Championship foundations, and elite quarterback play…two things Dan Quinn will not be inheriting if he were to take the reins for Woody Johnson's Jets.  The other two first timers to win championships over the past two were also in far from conventional circumstances.
Bill Cowher was still with his first and only team when he led the Steelers to a championship in 2006, but what made that so rare was how long it took Cowher to finally deliver.  Most NFL coaches don't last as long as Cowher did without winning a championship, but it was in his fifteenth season when he eventually got it done.
The final coach on the list is Baltimore Ravens former coach Brian Billick.  Billick was brought in from Minnesota where he was viewed as an offensive genius when armed with weapons such as Randy Moss, Chris Carter, and Robert Smith.  The result was a Super Bowl victory in year two despite having one of the worst offenses in the NFL.  It was the defense Billick inherited that turned out to be the best of this generation and carried him to Super Bowl glory.
In New York, Dan Quinn wouldn't be getting an elite quarterback, or a team fresh off of a super bowl win.  The defense he'll be getting won't be nearly as good as the one he's leaving, and while some Jets fans might be willing to sign up for a championship in fifteen years, it's unlikely he'll be around that long without one.
While Woody Johnson has been kind to rookie coaches in the past, having hired only first-timers during his tenure, the league has been less than kind to those coming in to anything less than an ideal scenario.  If Quinn is the guy, he'll need to be as tough and intense as the defenses he's coached, because he definitely won't have history on his side.
Videos
Aaron Rodgers Injury Fallout & Jets/Bills Recap