Featured Editorials Home Slider
Chan Gailey, has Anyone Done More With Less?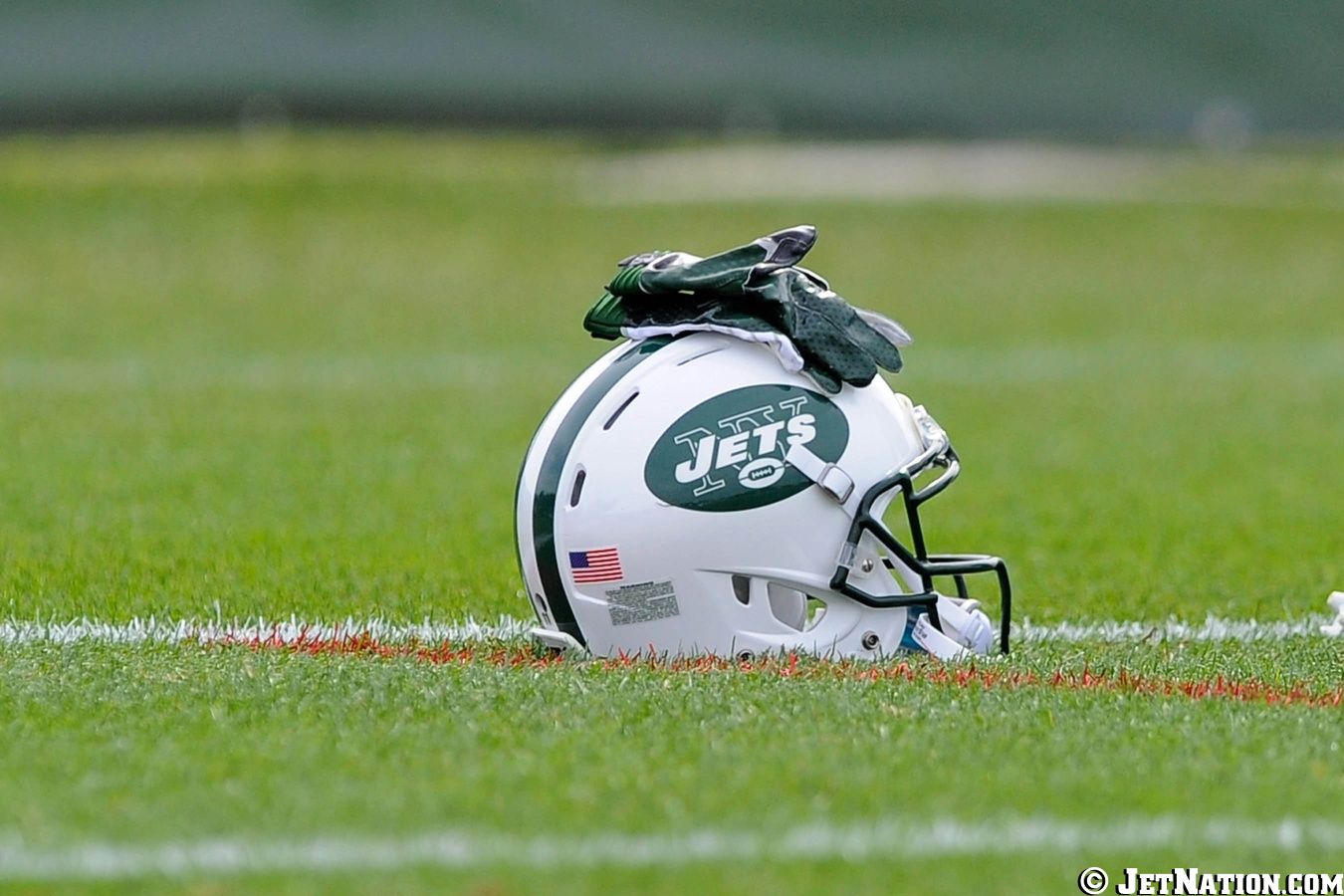 by Glenn Naughton (@acefan23)
Almost immediately after word got out regarding the Jets decision to make Todd Bowles their new Head Coach, the name Chan Gailey began to surface as Bowles' top choice to run his offense.  Jets fans familiar with Gailey's work as a Head Coach in Buffalo with the Bills from 2010-2012 let out a collective groan.  Under Gailey, the Bills posted a 16-32 record in three seasons before the Bills sent him packing.  While things didn't work out for Gailey in Buffalo, or in Dallas where he coached the Cowboys to a pedestrian 18-14 mark in 1998-1999, he's done some rather remarkable things for his offenses and the young quarterbacks he's had the opportunity to work with.
Some of Gailey's best work came as an offensive coordinator for the Pittsburgh Steelers during the 1996 and 1997 seasons.  In those two years, Gailey's teams were ranked 11th and 7th respectively in points scored. Even more impressive is the fact that the Steelers posted those numbers with some fairly undesirable options at the quarterback position.
Their 1996 team was saddled with journeyman Mike Tomczak, a career back-up who had started more than ten games just once, when he got the nod 11 times for the Bears in 1989.  Tomczak threw for 2,058 yards with 16 touchdowns and 16 interceptions that season. His completion percentage was just 51% as he attempted a career-high 306 passes in the windy city.  With Gailey in Pittsburgh in '96, his TD/INT numbers in fifteen starts were in the same ballpark (15 /17) but he threw just one more interception than he did in '89 despite attempting 95 more passes.  Far from prolific production, but credit Gailey for guiding the offense of a team that would go on to finish 10-6 despite having a quarterback who wouldn't see significant playing time again until 1999.  In relief of Kordell Stewart in week 10 and starting by week 11, the Steelers stumbled to a 1-5 finish with Tomczak under center.
During Gailey's second season in Pittsburgh he was tasked with developing a project quarterback in Kordell Stewart.  A second round pick out of the university of Colorado, there was plenty of doubt surrounding Stewart's ability to succeed at the NFL.  Many viewed Stewart as a "gimmick" on offense when he earned the nickname "slash" for playing quarterback, running back, and wide receiver early on in his career.  With the Gailey/Steward combo however, the Steelers finished 6th in the NFL in total yards and 7th in points scored.  It was after that season that Gailey would move on to become head coach of the Dallas Cowboys with the Steelers finishing the season with an 11-5 record.  Following Gailey's departure, Stewart would never again throw 20 touchdowns as he did in 1997 (21) and eclipsed the 3,000 yard mark just once more in 2001 after topping that mark in his first season as a starter under Gailey.  So, as with Tomczak, the Steelers managed to post double-digit wins with a quarterback who would never again perform at the level he had under Gailey.  It was undoubtedly that performance that landed Gailey the head coaching job in Dallas as the Cowboys offense struggled while Gailey was working his magic with Stewart in Pittsburgh.
Armed with Hall of Fame quarterback Troy Aikman during the 1997 season, the Dallas Cowboys finished an embarrassing 22nd in scoring  in the NFL.   Gailey's addition was supposed to bring the Dallas offense back to life and he delivered.  Despite losing Aikman for five games in 1998, Gailey's Cowboys vaulted from 22nd in scoring to a top-10 finish when the ranked 9th in points scored .  Even when Aikman was lost to injury for five games Gailey kept the Cowboys afloat with second-string QB Jason Garrett taking over.  During that span the Cowboys went 3-2 en route to flipping their 6-10 record from the previous season, to a division winning 10-6 under Gailey.  In his second and final season in Dallas, Gailey saw his offense slip slightly from 9th in scoring, to 11th.  With Aikman still battling injuries, an eight-win season wasn't enough to save Gailey from being let go by owner Jerry Jones.  Once again however, Gailey made the best of a bad situation.  A division title and a high-octane offense despite a banged up, aging quarterback and a career back-up being called on to start seven games during his two season stint with the Cowboys.
From Dallas it was on to Miami where Gailey would be back to calling plays with another physically limited quarterback in Jay Fiedler.  Never somebody who struck fear in his opponents, Fiedler would join Tomczak and Stewart as quarterbacks who would do their best work under Gailey.  The biggest difference this time around for Gailey was going to be the lack of an established running back.  In Pittsburgh and Dallas he featured a couple of future Hall of Famers in Jerome Bettis and Emmitt Smith.  With the Dolphins, Gailey would be pairing Fiedler with a virtual unknown in Lamar Smith.  Smith was a solid runner who  had never been a featured back or eclipsed the 1,000 yard mark.  He had also reached the end zone just 11 times in his first six NFL seasons.  Under Gailey, that all changed in a hurry. The coordinator relied heavily on Smith due to Fiedler's limitations and lack of experience.  The  result for Smith were career highs in carries (309), yards (1,139) and touchdowns (14).
As far as Fiedler's growth under Gailey, with a full season under his belt as a starter in 2000, he was turned loose by the veteran coordinator.  After managing just 14 touchdowns and 14 interceptions in year one with Gailey, Fiedler had a career year of his own.  The QB's interception total was high (19) but he also managed 20 touchdowns, completed over 60% of his passes and threw for 3,290 yards.  Fiedler would go on to play four more seasons following Gailey's departure for Georgia Tech, but he would never come close to matching his production from the 2001 season.
After spending six seasons in the college ranks, Gailey was called back to NFL action when former New York Jets coach Herm Edwards asked him to run his offense for him in Kansas City.  The season was a disaster as the Chiefs limped to a 2-14 finish under Edwards, and Gailey's offense ranked 26th in scoring.  Despite the final record and poor ranking, Gailey's work with a young quarterback may have been one of  his most impressive efforts up to that point.
For the majority of the 2008 season it was up to Gailey to find ways to score with quarterback Tyler Thigpen running the offense.  Prior to that season the second-year 7th round pick had thrown a total of six passes in the NFL.  Thigpen would end up starting 11 games for the Chiefs that season and Gailey somehow managed to get the youngster to throw 18 TD's to just 11 interceptions.  Since that season under Gailey, Thigpen has remained a back-up, staring only one contest for the Dolphins in 2010.
For the Jets, a team that has spent the past six seasons watching first and second round quarterbacks Mark Sanchez and Geno Smith turn the ball over a staggering 145 times while throwing just 93 touchdowns, the thought of an inexperienced seventh round pick producing more touchdowns than interceptions is an alien concept.
Proving he could get results from even the most unlikely candidates at quarterback, the Buffalo Bills gave Gailey his next shot as a Head Coach when they hired him following the 2009 season.  Gailey once again inherited a seventh round pick and this time it was Harvard product Ryan Fitzpatrick.  Fitzpatrick, another journeyman, was on his third team in six seasons after the Rams chose him with the 250th overall pick in the 2005 draft. When Gailey arrived in Buffalo he had a total of 23 NFL starts with a career high of 12 with the Bengals two years earlier.  Over that span Fitzpatrick completed 57% of his passes while throwing 21 touchdowns and 27 interceptions.  Another project for Gailey to add to the list, and while the Bills struggled to win games with one of the worst defenses in the NFL, he once again managed to get his quarterback to play at a level he hadn't approached up to that point.
In three seasons under Gailey, Fitzpatrick completed 60% of his passes with 71 touchdowns and 54 interceptions.  An overall record of 16-32 in Buffalo led to Gailey's dismissal.  Until Bowles called, Gailey seemed to have faded away.  He didn't coach anywhere in 2013 or 2014.  Because of his record as a head coach, some fans and media viewed his hiring as a bad choice.  Upon learning Gailey was the likely choice to run the Jets offense ESPN.com's Rich Cimini said the choice wasn't "inspiring" but seems to have come around since then.
Gailey has spent a good portion of his career changing public opinion of the quarterbacks he's worked with.  Now in New York, he gets an opportunity to change public opinion of himself.  Gailey isn't just somebody who's been fired from two coaching jobs, but a coach who has gotten the most out of what he's had.  With the Jets, he'll likely have another challenge on his hands with the struggling Geno Smith or whoever else is brought in.  Regardless, Jets fans should be happy in knowing that if anyone can get their quarterback to finally resemble an NFL offense, Gailey is that man.
Videos
Aaron Rodgers Injury Fallout & Jets/Bills Recap