Jets get Their Man, Gailey Named Offensive Coordinator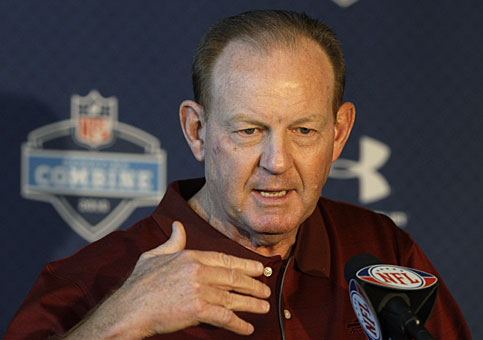 By Glenn Naughton
The New York Jets have announced the hiring of offensive coordinator Chan Gailey following speculation that the long-time coach was entertaining multiple offers to fill the same role elsewhere. Gailey broke in to coaching in 1974 with the Florida Gators and has filled countless roles at multiple levels since that time.
Despite having worked with only one elite quarterback (John Elway in 1989-1990), Gailey has managed to do an excellent job of maximizing the production of the signal callers he has worked with. QB's such as Miami's Jay Fiedler, Pittsburgh's Kordell Stewart, and then-Buffalo Bills quarterback Ryan Fitzpatrick enjoyed their most productive seasons under Gailey's tutelage.
The Jets' interest in Gailey was reported almost immediately after the team announced the hiring of new head coach Todd Bowles.  With this being Bowles' first time calling the shots, the Gailey hiring makes sense on multiple levels.  His success with young quarterbacks aside, he also brings five years of head coaching experience that could allow him to assist Bowles in navigating any potential rough patches in his first season at the helm.
You can continue the conversation in our NY Jets forum.
Videos
Aaron Rodgers Injury Fallout & Jets/Bills Recap