JetNation Radio Player interviews Podcasts
NY Jets Hall of Famer Curtis Martin on JetNation Radio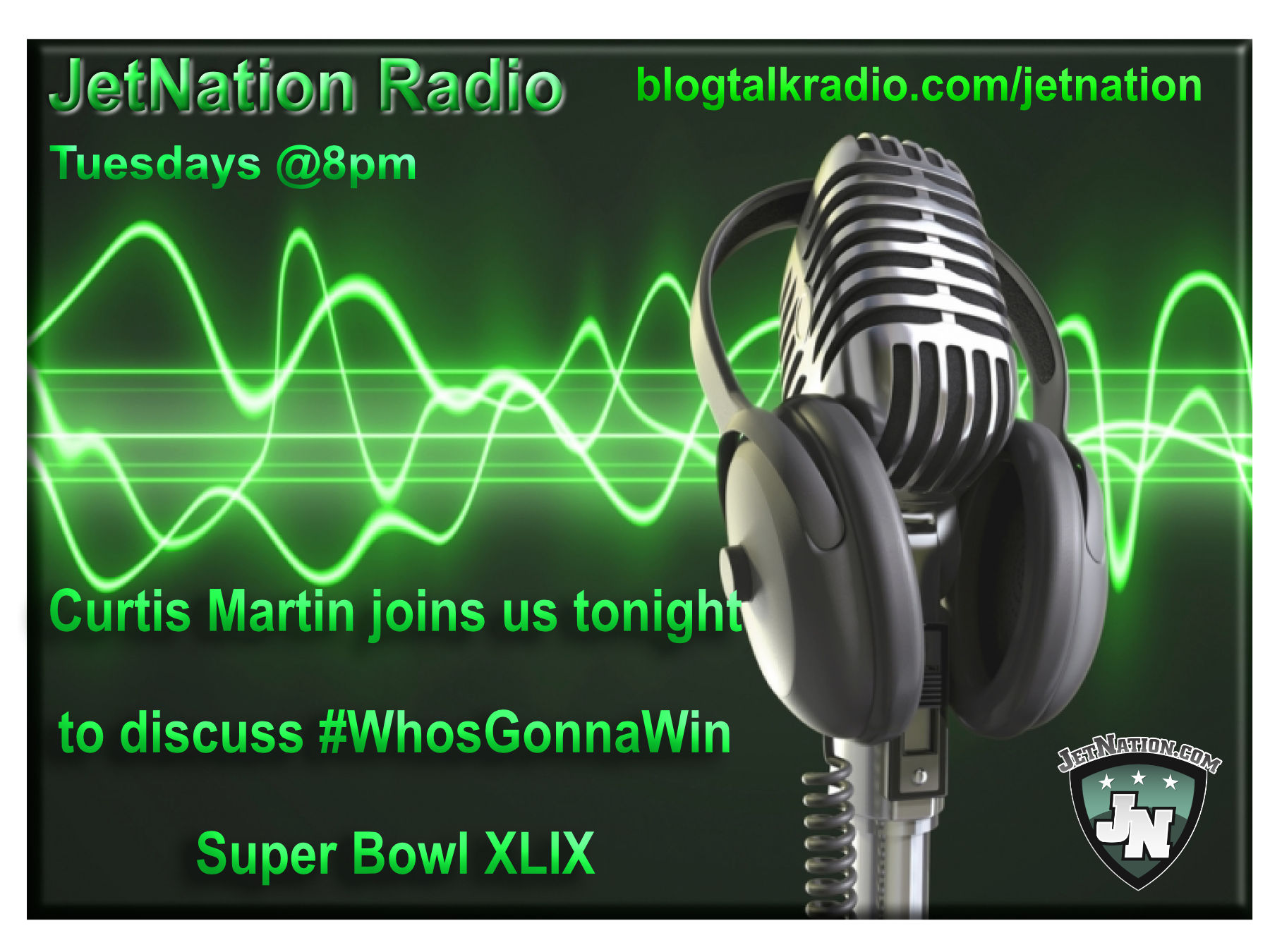 This week Brandon Dowling and Joe Blewett are joined by a very special guest; Curtis Martin. The legendary New York Jets running back talks about the Jets new head Coach Todd Bowles. He also chimes in on Rex Ryan and discusses deflate-gate.
A special thanks to Verizon for coordinating the Curtis Martin interview.
Fans are encouraged to join the #WhosGonnaWin conversation on Twitter and Facebook and predict who will win Super Bowl XLIX. Then, they can visit WhosGonnaWin.com on a desktop and use Google Street View to decorate houses in team colors and share socially with friends.  
Check Out Sports Podcasts at Blog Talk Radio with
JetNation Radio
on BlogTalkRadio
You can subscribe to JetNation Radio on iTunes.
Videos
New York Jets OTA Presser Takeaways, Aaron Rodgers' Impact and Summer Delusion