Super Bowl Survey
BURSON-MARSTELLER SUPER BOWL SURVEY HIGHLIGHTS
THE AT-HOME EXPERIENCE TRIUMPHS
69% of fans would prefer to watch the game in the comfort of their own home, with family and friends. Only 23% would prefer to watch the game in-person.
IS IT JUST A GAME?
51% of Americans think of the Super Bowl as a social event or entertainment spectacle, with 49% considering it a sporting event.
Visit BetOnline.agto place your bets during the Super Bowl!
PUTTING FANS IN CONTROL OF HOW THEY SEE THE ACTION
Fans are interested in more ways to enhance the game experience – specifically, 47% are interested in multiple camera views that they could select themselves.
WHO ARE FANS LISTENING TO ON SOCIAL MEDIA DURING THE GAME?
43% of social media users look for commentary from close friends during the Super Bowl, versus 12% interested in what companies and brands are saying.
A GLIMPSE: MILLENIALS AND THE SUPER BOWL
More than half (55%) of Millennials consider the Super Bowl to be a social or entertaining spectacle as opposed to a sporting event.
48% of Millennials stated that they purchased a product they saw featured in a game day ad last year.
A third (33%) of Millennials would prefer a boring Super Bowl with great commercials, versus a great game with boring commercials.
82% of millennials are expecting to check social media or news outlets during the big game, with 37% of them planning to make five or more posts during it.
Two thirds (69%) of Millennials feel that social media brings them closer to the game.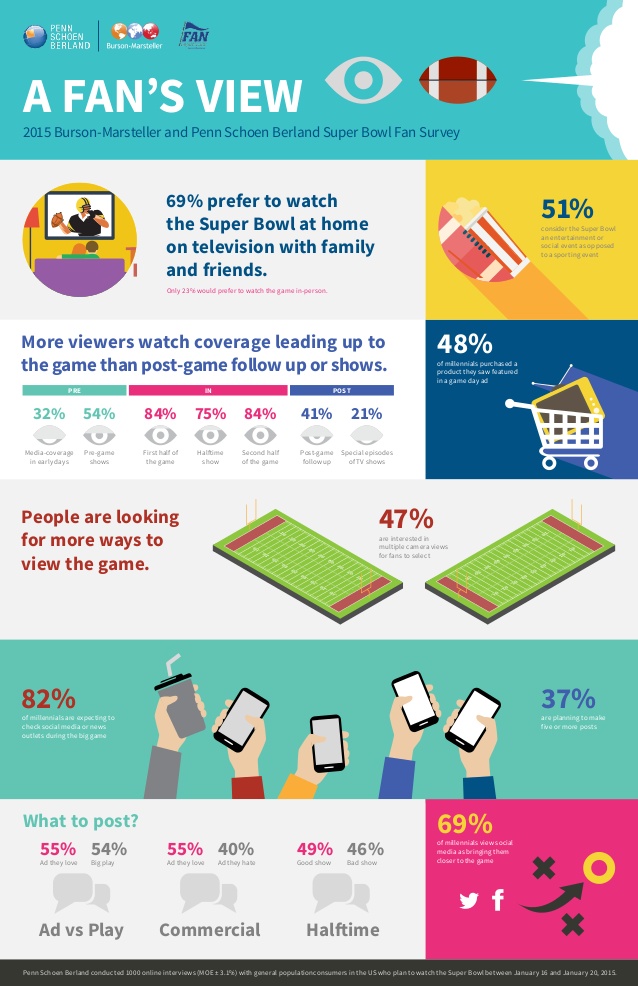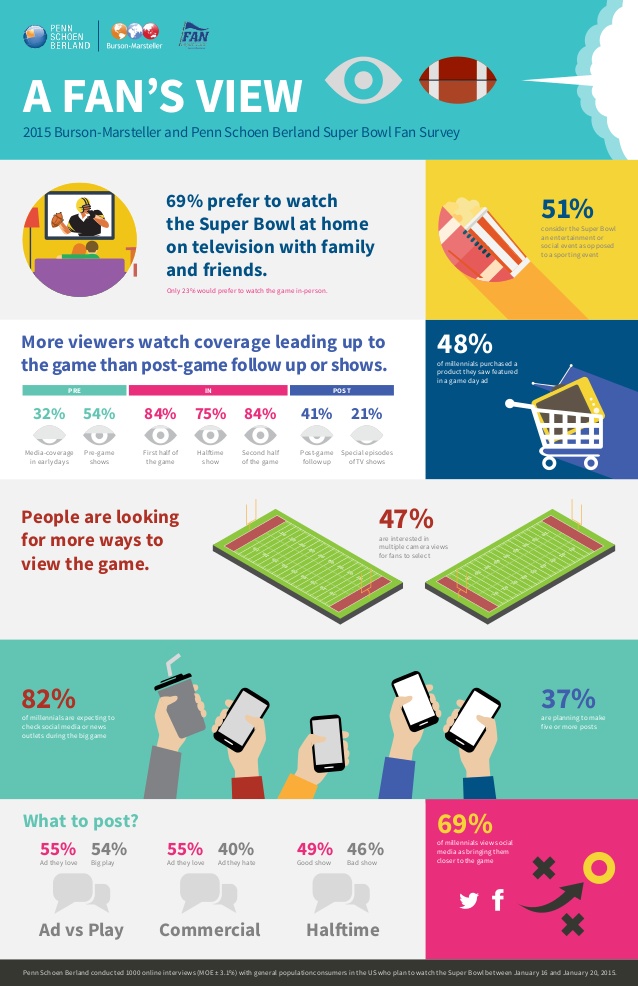 Videos
Aaron Rodgers Injury Fallout & Jets/Bills Recap