Featured Editorials Home Slider
Jets Trade Down on Draft Day Could be More Reality Than Fantasy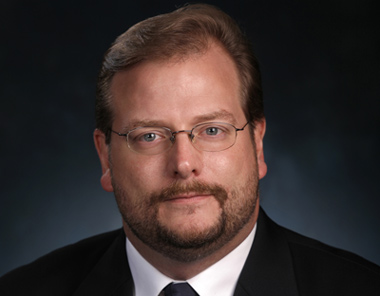 By Glenn Naughton
It happens every year around this time.  Once football season comes to an end, fans turn their attention to the NFL draft.  It's a day that represents a new beginning and reason for hope.  Teams that suffered through the worst of the worst during the regular season are given the first crack at getting a struggling franchise back on track and heading in the right direction.
It seems that  no matter the team, no matter the draft slot and no matter prospects, there will always be those fans screaming for their team to "trade down and grab more picks".  It's an understandable approach for teams who more often than not need multiple players to fill out a roster that's lacking talent.  All too often however, the trade down scenario is just a pipe dream.  General managers place a great deal of value on their early round selections and will often steer clear of the price tag attached to a first round trade-up.
If and when it does happen, how often is "your" team going to be in the spot that the team looking to move up covets most?  How reasonable is the scenario being pitched by the fans and pundits?  There are a lot of moving parts with these deals, but in looking at the New York Jets who own the sixth overall pick, they may be in the perfect position to move down and acquire multiple picks, while filling their biggest need and adding a quality young quarterback at the same time.
For months, the number one selection in the draft was expected to be one of two quarterbacks, Marcus Mariota out of Oregon or Jameis Winston of Florida State.  The thought of either one falling to the Jets at number six would have been laughed at not long ago.  However, if you're willing to put any stock at all into what some draftniks are saying, Mariota may very well be sitting there when the Jets are on the clock.
Three different experts are now projecting Mariota to the Jets at number six while NFL.com analyst Bucky Brooks has him falling all the way to the Chiefs at no. 18.  While a free-fall like that is fairly unlikely, Mariota to the Jets isn't all that far-fetched.
Of the two players, Winston is considered by many to be the more NFL-ready quarterback, and of course he plays in the state of Florida.  That, plus his on-field production has several outlets claiming that Tampa Bay Buccaneers head coach Lovie Smith would like nothing more than to take Winston first overall.
Between that top pick and the Jets' pick at number six, there are four teams who already have what they believe to be their franchise quarterbacks in the Titans, Jaguars, Raiders and Redskins.
Of those teams, the Titans and Redskins are the wild cards on draft day.  Last season the Titans selected quarterback Zach Mettenberger in the sixth round.  That's hardly a  huge investment, but it's believed that the Titans are very happy with what they've seen from him thus far and would like to stay with him at this point.  With his low salary cap charge, the Titans could afford to take Mariota and opt to trade the loser of a head-to-head competition if they're that high on the Oregon product.  A very unlikely scenario, but stranger things have happened.
Both the Jaguars and Raiders selected their franchise quarterbacks last season in Blake Bortles and Derek Carr which makes Mariota to either one of those teams a virtual impossibility.  At number five, the Washington Redskins have  embattled quarterback Robert Griffin. While there have been rumblings of a Griffin trade, it's believed that owner Daniel Snyder would like to hold on to the face of his franchise, especially considering what he gave up to get him.  While Snyder is just the type of owner who might be willing to make a splash and select Mariota, doing so would mean he will have spent four first round picks on two quarterbacks in the last four years…ouch.
Should the Redskins pass, that would leave the Jets on the clock with Mariota  there for the taking.  For any team interested in moving up to take Mariota, they would have to realize that the Jets pose the biggest threat in the top six picks to select him.  Even if he has some of the physical limitations that make him a system quarterback as some claim, Mariota still represents the Jets best option to fill a decades-old vacancy through the draft.  Any effort to make a deal with the Jets would have to be based on a willingness to give up not only draft picks, but a promising young quarterback as well.  Hello, Chip Kelly.
When the Philadelphia Eagles made Kelly their head coach two years ago having built one of the most high-powered offenses in college football history while at Oregon, the hope was that they would get more of the same in the NFL.   In year one under Kelly and with Foles at quarterback, they didn't disappoint.  The second year quarterback took over for an injured Michael Vick early in the season and went on to post one of the most prolific passing seasons in NFL  history.  In Kelly's up-tempo offense, Foles threw a staggering 27 touchdowns in just 13 starts, while tossing only 2 interceptions.  Much of this was a product of Kelly's scheme and the unfamiliarity that NFL defenses had in stopping it, but a 27/2 TD/INT ratio with a 64% completion percentage is just too good to be written off under any circumstance.
In his other fifteen NFL games (7 in 2012 and 8 in 2014) Foles' numbers aren't nearly as impressive as his 27/2, but to hold anyone to that type of standard would be foolish.  Minus his mind-blowing numbers of two years ago, Foles has completed 60% of his passes while throwing 19 touchdowns and 15 interceptions.  He hardly lit the world on fire, but for anyone who saw his play this season with his starting LT suspended, his pro-bowl center missing chunks of time due to  injury, and a wildly inconsistent running game, his production and toughness were what  you would hope to get out of a young quarterback with limited experience.
Foles is still young with plenty of room to grow, but he's not the ideal fit for Kelly's offense the way Mariota is.  It's also no accident that Kelly currently has eight of his former Oregon players on  his roster.  He wants to have his guys run his system, and his guy, the one he recruited to play for him at Oregon might be sitting there for the taking, if he's willing to pay the price at number six.  It would be foolish to assume Kelly wouldn't at least make a cursory phone call to Mike Maccagnan, especially since he's been given full control over personnel decisions with the Eagles.
Unlike last season when the Jets were armed with a dozen draft picks, they're likely to enter the draft this year with only six selections at their disposal, and plenty of holes to fill. Should the Jets deal for Foles, there would be plenty of talented players at #20 which is where the Eagles currently sit.  So, will this be the season when the pipe dream of hoarding picks to build for the future becomes a reality?  On April 30th, in Chicago, we'll all find out.
Videos
Aaron Rodgers Injury Fallout & Jets/Bills Recap