Decision Time On Chris Johnson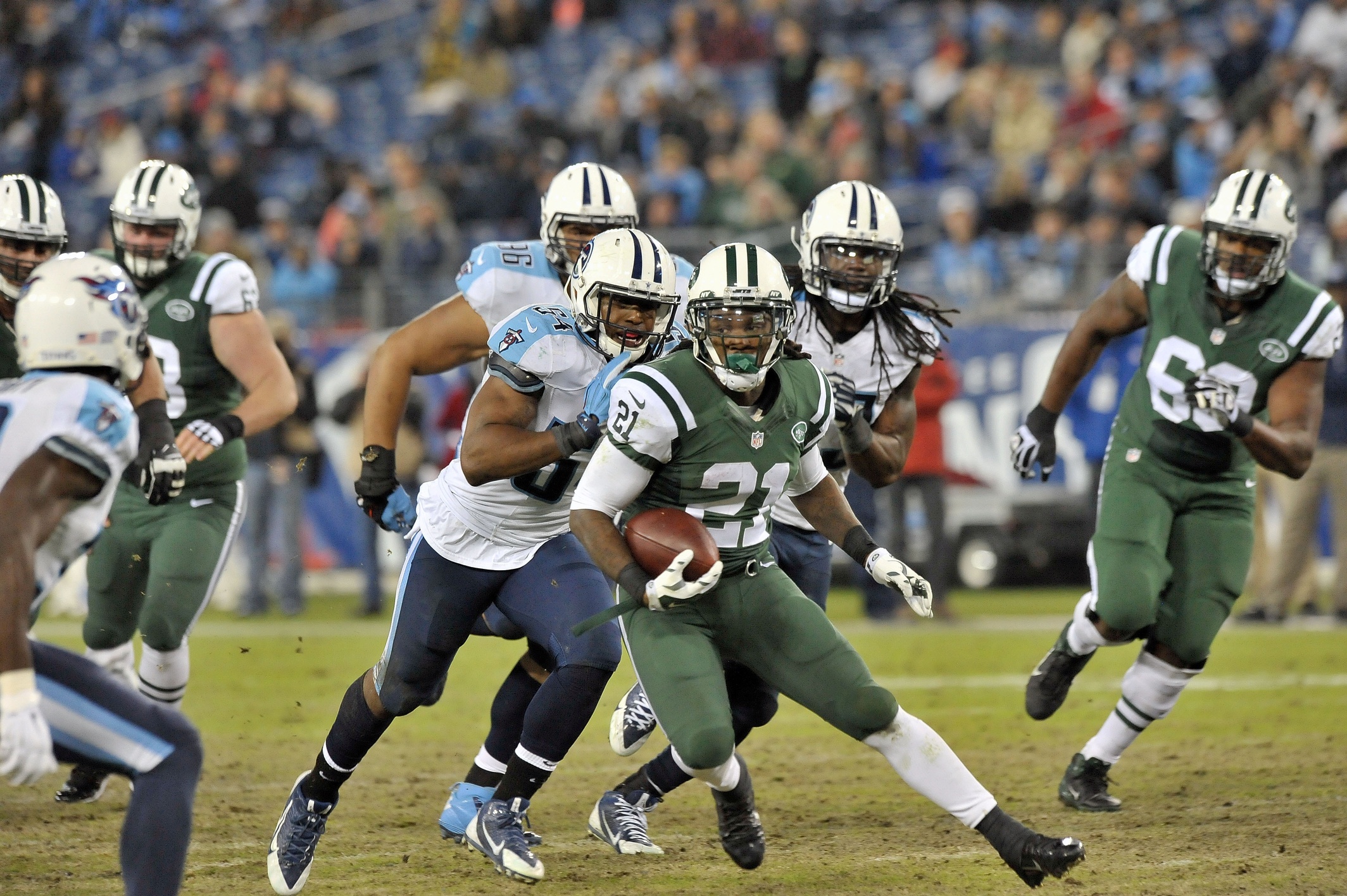 Chris Johnson just completed the first season in his seven-year NFL career that saw him rush for less than 1,000 yards. Johnson rushed for 663 yards and had a 4.3 yard per carry average. The Jets are changing up the offense, with Chan Gailey in town they are expected to run a spread offense. Which means there is a premium on fast backs who can catch.  He certainly fits that mold, in his six seasons with the Titans Johnson averaged 45 catches and 334 yards receiving per year.
Dom Cosentino breaks down Johnson's contract on NJ.com:
After he was released by the Titans last April, Johnson signed a deal with the Jets that had a max length of two years and a max value of $8 million. That contract calls for Johnson to earn $3.5 million in base salary next season, but none of that money is guaranteed. He's also slated to count $5.25 million against next year's salary cap, though that figure can be reduced to $1.75 million if he were to be released. And the Jets have a deadline of Feb. 16 to pay out an option bonus of $500,000 that would essentially trigger the second and final year of Johnson's contract. Which means we ought to know what the Jets' plans are by that date, at the latest.
That leaves the Jets with an interesting decision. Do they take a gamble on a running back that will be 30 this season, who is coming off the worst year of his career? There has been a lot of speculation that the Jets will look to bring in C.J. Spiller who played under Gailey in Buffalo. He is coming off an injury plagued year but is two years younger than Johnson. Here is what Spiller's career stats look like:
Bilal Powell would make a nice 3rd down back, but he is an unrestricted free agent and is expected to have interest from several other teams. A common thought with Jets fans is the Jets should look to get younger at running back and pass on both Chris Johnson and C.J. Spiller.  Tell us what you think?
Videos
Was Boomer Right to Blast Becton? Former Jets QB Sounds off Against Jets Tackle.