Featured Editorials Home Slider
JetNation.com Mock Draft…Will Mariota go to Gotham?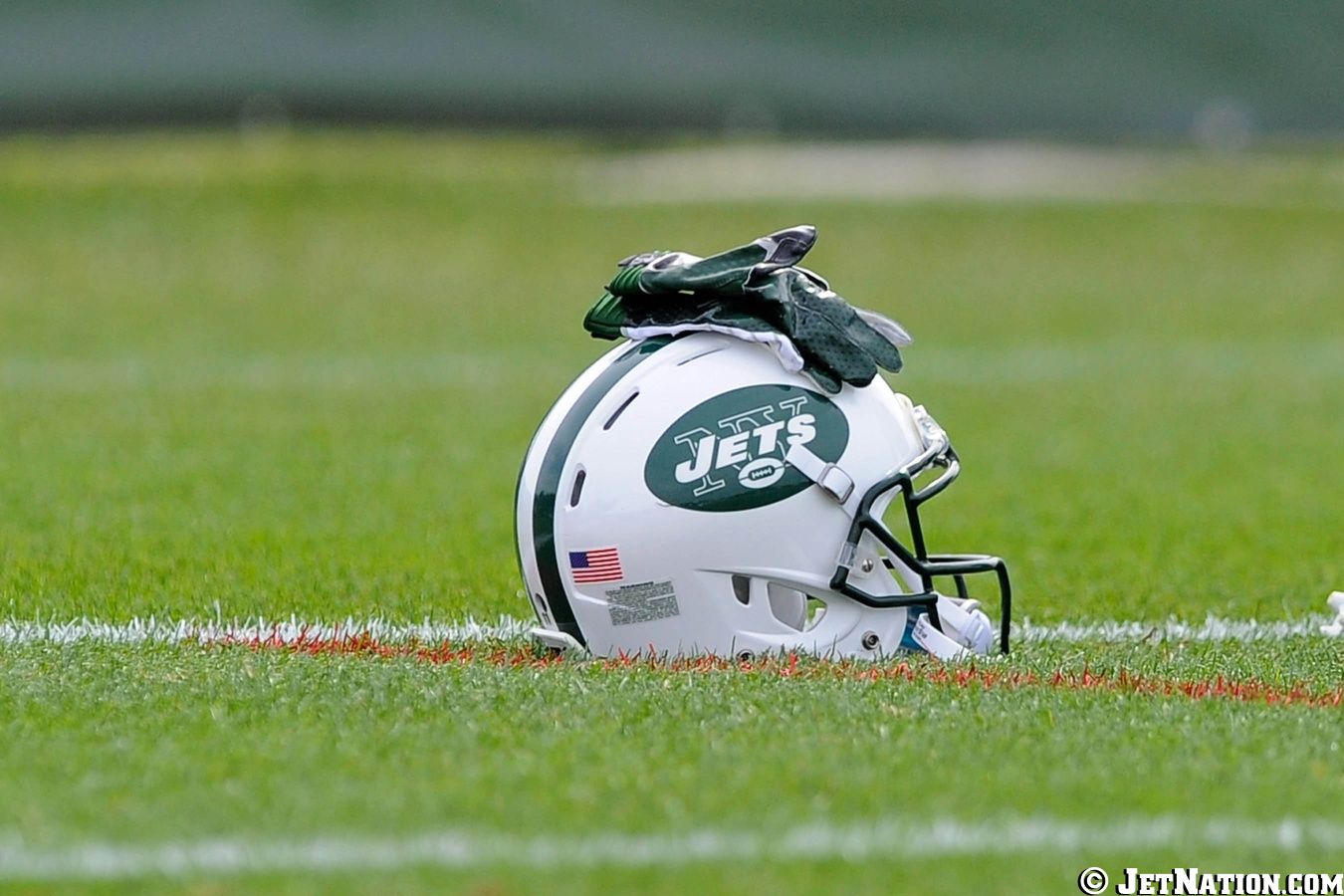 JetNation's 2015 NFL Mock Draft: The Mariota Decision, Version I
The only thing more worthless than a mock draft in February is the preamble to a mock draft in February, but give me a minute to set this up. Not to be overly dramatic here, but this is a big, important, potentially back-breaking draft in the history of the Jets franchise because if it goes sideways, it has the potential to end the vaunted Bowles Era before it gets started. And it's because the fate of the Jets promising new regime hinges on the draft prospects of one player and one player only: Marcus Mariota. Will new GM Mike Maccagnan opt to draft Mariota and tie the franchise to his back? Will he be savvy enough to capitalize on Chip Kelly's apparent urgency to trade up for his new QB? Will Mariota even be available when the Jets pick, or will he go earlier, pushing another (better?) player down the board? In trying to answer these questions, Glenn Naughton and I spent way too much time thinking about three-cone drills this past week, and put together our mock drafts to see where the chips might fall.
1. Tampa Bay Buccaneers: (Chances of picking Mariota: 0.04%)
Tom's pick: Jameis Winston, QB, Florida State—The Bucs were waiting for the right moment (between misdemeanors) to all but announce that they're going to draft Jameis Winston, and his performance at the combine gave them the perfect opportunity. Winston was a rock star in Indianapolis, winning over the media and NFL execs in his interviews, dominating the passing drills, and generally proving that he's not the unrepentant sociopath that he appeared to be leading up to the event. Lousy 40 time, however, which actually makes him less of a flight risk.
Glenn's pick: Jameis Winston, QB, Florida State– Barring another major off-field transgression, the Bucs would be crazy to pass on Winston at this point. The term "quarterback driven league" is used ad nauseum for a reason and that's because it's never been more true. The Bucs don't appear to be sold on Mike Glennon as a starter and Winston created some distance between himself and Marcus Mariota at the combine.
2. Tennessee Titans: (Chances of picking Mariota: 27%; Chances of trading out: 30%)
Tom's pick: Leonard Williams, DT, USC—Teams destroyed the Titans up the middle last season, and Williams is the best interior defensive linemen in this entire draft, so this is a natural fit. But why wouldn't they draft a QB? Current starter Zach Mettenberger is far from a sure thing, so why not pad the position with an alleged stud like Mariota? Two possible reasons: 1. Ken Whisenhunt likes his QBs (Ben Roethlisberger, Philip Rivers, Kurt Warner) to play from the pocket and 2. Mariota is nowhere near ready to play in a traditional offense. Rumors abound that Chip Kelly is ready to trade everything up to and including the Liberty Bell to acquire Mariota, and Tennessee has nothing to lose by trading down, especially in exchange for a package including Nick Foles.
Glenn's pick: Leonard Williams, DT, USC— Williams is considered by some pundits to be the safest pick in the draft and fills a gaping hole on the Titans defense. While Tennessee's true interest in Mariota won't be known until their pick is announced, they made it clear well before locking up the number two pick that they viewed Zach Mettenberger as their guy. Smoke screens are prevalent around draft time, but if the Titans started theirs in week 11 to scoop up Mariota, then kudos to them.
3. Jacksonville Jaguars: (Chances of picking Mariota: 0%; Chances of trading out? 38%)
Tom's pick: Randy Gregory, OLB, Nebraska—Gregory becomes the latest player extradited to Jacksonville, giving Gus Bradley the pass rusher his shoddy defense is crying out for. Jacksonville supposedly wants to trade out of this pick, but can either Bradley or GM Davis Caldwell afford to miss out on this year's top pass rushers in exchange for future picks? They're 7-25 since taking over the Jaguars, and the honeymoon period is quickly coming to a close. Who honeymoons in Jacksonville, anyway?
Glenn's pick: Dante Fowler, OLB, Florida:  I went back and forth on this one a few times. Initially I had Fowler, then decided Jacksonville would want more weapons for last years first rounder Blake Bortles to go along with last year's second rounder Marquise Lee. It was then that I was reminded of Allen Robinson, a second WR taken in round two last season coupled with the possible return of Justin Blackmon that made me revert to my initial Jaguars pick.  This WR class is deep enough that Jacksonville could get a quality receiver later on if they so desired.  In the meantime, Fowler is back at #3 and defensive-minded head coach should be thrilled with this addition.  A versatile player at the University of Florida, Fowler was a nightmare for opposing offenses in college and the Jags will count on him to transition to the NFL with a similar impact.
4.   Oakland Raiders: (Chances of picking Mariota: 0%; Chances of trading out? 44%)
Tom's pick: Kevin White, WR, West Virginia—I know that Al Davis is dead, but that hasn't stopped the Raiders from prioritizing superfreak athleticism in their first round picks (Khalil Mack '14, DJ Hayden '13). Kevin White is that guy this year after tearing up the Combine (4.35/40), and he'd pair nicely with the Derek Carr in new OC Bill Musgrave's offense. The chances of the Raiders trading out of this spot are good if the Eagles are desperate to move up this high, as new HC Jack DelRio has a little more breathing room than Bradley does in Jacksonville, and Reggie McKenzie may have bought himself a little more time by coming up with a promising, young QB last year. If the Eagles (or Browns) are desperate to deal for Mariota, this could be their most promising destination.
Glenn's pick: Amari Cooper, WR, Alabama— Having selected their franchise quarterback in round one last year in Derek Carr, the Raiders look to add a young receiver with whom he can develop long-term chemistry. This pick could just as easily be Kevin White out of West Virginia (as Tom points out), but I'm picking Cooper for two reasons. 1)  He played at a bigger program than White, with 38 games played to White's 24. 2) If I were to agree with Tom three times in one day I don't think I could live with myself.
5. Washington Redskins: (Chances of picking Mariota: 1%; Chances of trading out? 0%)
Tom's pick: La'el Collins, RT, LSU–This is a difficult projection because of the exceedingly combustible dynamic between Daniel Snyder, GM Bruce Allen, and HC Jay Gruden. If Gruden had his wish, he may very well be drafting Marcus Mariota in this spot simply due to his bloodlust hatred of RGIII. Of course, since the erstwhile QB and Snyder are the best of friends, that ain't happening, so the next logical step is to make the offense work as best it can around RGIII and his puny, pixie-stick legs. Collins (or Brandon Scherff) can assist in that effort, stepping it at RT and saving Griffin from taking that crucial eighth sack in every game he starts
Glenn's pick: Trae Waynes, CB, Michigan State — Let's face it, Daniel Snyder and the Redskins haven't won a playoff game since 1999, and while all of the off-season talk has centered around the quarterback position, the Redskins secondary is arguably the worst in the NFL. No team surrendered more touchdowns through the air last year (35), and opposing quarterbacks posted a league-high 108.3 passer rating against the 'Skins secondary. Following his blazing 4.31 40 at the combine, Waynes was bound to start climbing draft boards. If he's done enough to be projected to the Jets at no. 6 by NFL.com analyst Daniel Jeremiah, I wouldn't be surprised to see Snyder grab him one spot sooner. Knowing that his defense will be facing the likes of Dez Bryant, Odell Beckham Jr, and Chip Kelly's up-tempo passing game for years to come, cornerback must be addressed early. If Snyder waits until round two, the top guys will likely be gone.  While anything is possible on draft day, it would be hard to envision Washington dealing the pick to the Eagles and handing Mariota over to a division rival who feels he's the one guy they need to become legitimate contenders.
6. New York Jets: (Chances of picking Mariota: 33%; Chances of trading out? 33%)
Tom's pick: Amari Cooper, WR, Alabama—This is the dream scenario for Mike Maccagnan and the Jets. They can select Dante Fowler to help supplement the pass rush, they can draft CB Trae Waynes in the event that Dee Milliner and Dexter McDougle have incurred permanent limps, or they could draft Marcus Mariota and tell Chan Gailey to figure out how best to use him. But this is where it gets dicey if you're Maccagnan. If you pass on Mariota, you run the risk that he'll go to another team and become your personal Dan Marino/Warren Sapp/Brett Favre/every other draft pick that the Jets allowed to go somewhere else and become great. But, if you take Mariota, you risk sabotaging not only your own career, but also that of HC Todd Bowles in the event that Mariota never figures out how to play QB on the professional level. Given the choice, I predict that Maccagnan punts on the Mariota decision and picks the safest guy on the board in Cooper, who has produced spectacular results at the highest levels in a brutal conference, and who went to combine and calmed any fears that he might not be an "elite" athlete (4.42/40; 6.71 3-cone; 3.98 short shuttle). It hurts leaving Dante Fowler on the board here, but Bowles has shown the ability to coach up lesser talents on defense to produce great units, particularly in the pass rush department.
Glenn's pick:  Kevin White, WR, West Virginia— Unless the Jets and Eagles pull off a blockbuster trade for Chip Kelly to get his guy in  Mariota, Jets fans who are tired of Gang Green's recent run of "defense first" from year to year will finally breathe a sigh of relief.  White has the potential to be the game-breaking receiver the Jets have lacked for what feels like forever.  With rumors swirling in regards to Percy Harvin's unwillingness to renegotiate his $10.5 million price tag, the Jets are forced to pick a player who could be a legitimate number one receiver.  White, Eric Decker, Jeremy Kerley, and TE Amaro would give coordinator Chan Gailey a solid group to work with in 2015.
Tom: So, both of us left Mariota on the board which, given the Jets luck, means that Mariota will end up being great. If I'm picking for the Jets, I pass because I don't want to draft a quarterback whose primary challenge will be learning how to take a snap, drop back, and throw a spiral on the NFL level. I just don't envision the scenario where that goes well for us. Obviously, Maccagnan has to come up with a QB at some point, but drafting one with that many question marks, out of simple desperation, is how we ended up with Mark Sanchez once.
Glenn: While we agree that Mariota may fall, it would be irresponsible to ignore the Jets' history of drafting quarterbacks. Not knowing how to take a snap, drop back, or throw a spiral (and let's not forget reading a defense) is like wrapping Chad Pennington, Brooks Bollinger, Mark Sanchez, and Geno Smith all in one. Mariota could be the guy the Jets have always dreamed of, but let's hope this front office decides to go in a new direction. You're also correct in the assumption that Mariota will in fact be great if the Jets don't take him. Should the Jets take a pass at six, allow me to be the first person to congratulate Mariota on his induction to Canton….great job kid.
After pushing Glenn in front of a bus for bringing up the lack of talent Rex Ryan had to work with last season, Tom takes it from here:
7.  Philadelphia Eagles (Trade with Bears) Marcus Mariota, QB, Oregon—The Eagles have been prepping their fanbase for a Mariota trade since last November, when Mark Sanchez was in the midst of taking a blowtorch to their 2014 playoff chances. There is no way that Chip Kelly spent all that energy staging a coup for Howie Roseman's GM job only to watch Mariota get picked up before he has a chance to trade a bunch of future draft picks for him. He finds a seller in the Bears, who attempt to sneak Jay Cutler into the deal.
8. Atlanta Falcons: Shane Ray, DE, Missouri—The immortal Kroy Bierman led the Falcons in sacks last season with 4 ½. Obviously, there's some room for improvement at the edge rusher positions on the team. Ray has been tied to the Falcons for a few weeks now in much the same way they were locked into Jake Matthews last year.
9. New York Giants: Dante Fowler Jr., OLB, Florida—From a Jets perspective, this one will hurt a bit. Watching Fowler go to the Giants and star in new-again DC Steve Spagnuolo's defense will be a tough pill to swallow, no matter how great Amari Cooper turns out to be. As with Odell Beckham Jr last year, GM Jerry Reese sits back and watches another big-time player fall into his lap.
10. St. Louis Rams: Cam Erving, OG-C, Florida State—Maybe a bit of a reach here, but Erving has a chance to be an All-Pro interior lineman for the next ten years. St. Louis quietly does a lot of things well, especially defensively, and there's talent stretched across the roster on every unit. The x-factor, as it has been since he's been drafted, is whether or not QB Sam Bradford can stay healthy. He won't, but as with RGIII in Washington, all you can do is build a wall around him and pray.
11. Minnesota Vikings: Trae Waynes, CB, Michigan State—Playing against Aaron Rodgers, Matt Stafford, and Jay Cutler twice every year means that you better have enough corners to pick off Jay Cutler.
12. Cleveland Browns: Danny Shelton, DT-NT, Washington—The Browns were statistically the worst rushing defense in the league last season, and playing against those dominant rushing attacks in the AFC North isn't getting any easier. Shelton is a prototype nose tackle with some quickness.
13.  New Orleans Saints: Brandon Scherff, OT-OG, Iowa—The Saints are up against the salary cap and both of their starting guards (Ben Grubbs, Jahri Evans) come with $7 million dollar price tags and could be cap casualties. As much as the defense floundered last year under Rob Ryan and could use CB help, keeping Drew Brees upright will always be the priority in New Orleans.
14. Miami Dolphins: Vic Beasley, OLB, Clemson—Beasley eased any fears over his size at the Combine when he showed up at 246 pounds and still ran a 4.53/40 with a 41-inch vertical leap. Dion Jordan looks an awful lot like a bust, and Beasley helps Fish fans forget that mistake.
15. San Francisco 49ers: DaVante Parker, WR, Louisville—The 49ers are set to lose Michael Crabtree to free agency, and Anquan Boldin will turn 35 years old in October, so the new-regime house-cleaning needs to begin right away. GM Trent Baalke gets to draft a receiver without Jim Harbaugh screaming in his face, which will be a nice change of pace for him.
16. Houston Texans: Maxx Williams, TE, Minnesota—Former Belichick disciple Bill O'Brien knows the value of the TE position to an offense, and currently the best TE on his roster is JJ Watt. That needs to change.
17. San Diego Chargers: Dorial Green-Beckham, WR, Oklahoma-ish—It's a deep draft for OL and DE—two places that the Chargers definitely need to bolster—but the prospect of drafting Green-Beckham and letting him be Phillip Rivers' new Vincent Jackson is too enticing.
18. Kansas City Chiefs: DJ Humphries, T, Florida—Death, taxes, and Andy Reid drafting an offensive lineman.
19. Cleveland Browns: Alvin "Bud" Dupree, OLB, Kentucky—Mike Pettine has been searching for his "bitch kitty" pass rusher, and he takes another swing at finding one here. Barkevious Mingo, going into his third year, has been underwhelming off the edge, and might not be a fit in Pettine's defense, which historically requires bigger OLBs.
20. Chicago Bears (trade w/Eagles): Arik Armstead, DE, Oregon—John Fox and Vic Fangio are moving the Bears to a 3-4 defense which is fine, except for the fact that the Bears don't have much in the way of 3-4 defensive personnel. New GM Ryan Pace (in this scenario, dropping back to pick up more picks) uses his haul from the Eagles to start filling holes. Armstead is raw, but is a powerful 6'7", 292 lb. project for Fox to work on.
21. Cincinnati Bengals: Jaelen Strong, WR, Arizona State—When the passing game is clicking in Cincinnati, they have the potential to beat any team in the league. However, when AJ Green went out with assorted injuries last season, Andy Dalton reverted to Playoffs Andy Dalton, and the alleged depth that the Bengals thought they had at receiver wilted. Strong isn't AJ Green by any stretch of the imagination, but he's a big, powerful, competitive wideout who might be good enough to keep Dalton out of the fetal position should Green get dinged up again in the future.
22. Pittsburgh Steelers: Landon Collins, S, Alabama—Troy Polamalu can't stay on the field, and even when he's out there, the wear and tear he put on his body over the past decade is readily apparent. Pittsburgh's defense against the pass has taken a huge step back as a result.
23. Detroit Lions: Marcus Peters, CB, ex-Washington—Peters has a bunch of behavioral red flags, but that's never stopped the Lions from drafting a player they liked. The Lions haven't invested a first round pick at corner since 1998, when they took Tennessee's Terry Fair twentieth overall.
24. Arizona Cardinals: PJ Williams, CB, Florida State—With Antonio Cromartie likely leaving in free agency, the Cardinals need a replacement unless they're confident that Tyrann Mathieu will hold up on the perimeter. Either way, Williams is a good bet here.
25. Carolina Panthers: Owa Odighizuwa, DE-OLB, UCLA—With Greg Hardy very likely on his way out the door, the Panthers look to fill the void with Odighizuwa, who put on a show at the combine.
26. Baltimore Ravens: Todd Gurley, RB, Georgia—Ray Rice is history, the team is waffling on committing to Justin Forsett long-term, and Bernard Pierce was exposed during Rice's absence. Ozzie Newsome covers the bases with Gurley, who is expected to be ready for the start of the season after knee surgery.
27. Dallas Cowboys: Bernardrick McKinney, LB, Mississippi State—With the departures of Rolando McClain and Bruce Carter, and with Sean Lee's health a constant concern, Jerry Jones pads the position group with a huge, fast, versatile LB prospect.
28. Denver Broncos: Jake Fisher, OT-OG, Oregon—This is high for Fisher right now, but he's exactly the type of smart, mobile, versatile offensive lineman the Broncos need to keep Peyton Manning from getting steamrolled during his retirement tour.
29. Indianapolis Colts: Andrus Peat, LT, Stanford—If you're the Colts, you can't protect Andrew Luck enough. That Peat also comes from Stanford is a bonus.
30. Green Bay Packers: Eric Kendricks, ILB, UCLA—Other than Clay Matthews, the Packers linebackers were some of the slowest in the league last season. While Kendricks isn't huge, he's the type of quick, instinctive three-down ILB the Packers defense need on the interior, freeing up Matthews to rush the passer full-time.
31. Seattle Seahawks: Shaq Thompson, LB, Washington—Thompson is on the small side for a LB, and he didn't run as fast at Indy as people had hoped, but he's a perfect fit in Seattle, where they don't employ giant LB's anyway.
32. New England Patriots: Devin Smith, WR, Ohio State—Is it likely that Belichick finally gives Tom Brady a good, young WR prospect to work with? No. Does anyone have any idea who Bill Belichick will draft here? Nope. Given that, I'm imagining a world in which Brady has his first legitimate deep threat since Randy Moss, when Brady threw 50 TDs. While Smith obviously isn't Randy Moss, he has a knack for getting behind defenses.
Round Two:
33. Tennessee Titans: Ereck Flowers, RT, Miami—Both of Tennessee's tackles are contemplating retirement at this point and even though they drafted Taylor Lewan in the first round last year, they're desperate for help on the OL.
34. Tampa Bay Buccaneers: Preston Smith, DE, Mississippi State—Smith showed well at both the Senior Bowl and the combine, and the powerful, quick, versatile DE is exactly the type of player that Lovie Smith had success with in Chicago.
35. Oakland Raiders: Denzel Perryman, ILB, Miami—The Raiders could stick Perryman inside between Khalil Mack and Sio Moore to form one of the faster, most athletic groups of LBs in the league.
36. Jaguars: TJ Clemmings, RT, Pitt—Blake Bortles was sacked 71 times last season, which equated to 11.3% of his passing attempts. It's tough learning how to be a QB when you're on your back all the time. Clemmings may very well be a first rounder when all is said and done.
37. Jets: Melvin Gordon, RB, Wisconsin-  The Jets are going to prioritize the LB and CB positions in free agency, and this pick assumes that they fill those spots with veterans. For years, the Jets have been held back by a lack of playmakers on offense, and Mike Maccagnan, coming from the Texans, knows that a great running back can help mask even the crappiest of QBs. Gordon has the potential to have a Le'veon Bell-type impact on whatever team he goes to, and he'll team with Amari Cooper, Jace Amaro, and Eric Decker to become the foundation of a dynamic, young offense.
Videos
Aaron Rodgers Injury Fallout & Jets/Bills Recap