Season Ticket Holder Variable Pricing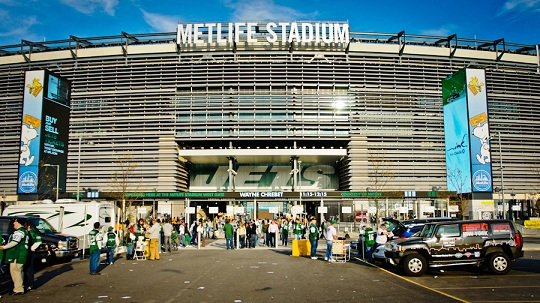 The New York Jets announced a new variable pricing structure for season ticket holders today. I was told that the net effect is zero, meaning ticket prices for the entire season will remain the same as last year. What this means though is the "A" games will be more expensive, with the less attractive games having a lower face value. This is how the Jets explain variable pricing:
Variable pricing, which many NFL teams have recently implemented, assigns different price categories to individual games within your season ticket package to better reflect the value of and expected demand for each game.
The impact here seems to be on the secondary market for re-sellers.
Details Will Be Sent to Season Ticket Holders via Email and in First-Class Mailings Later This Week
The New York Jets have announced today that ticket prices will remain flat for season ticket holders attending games at MetLife Stadium for the 2015 season.

Details of the renewal package for season ticket holders for the upcoming season will be available via email on Wednesday and in first-class mailings being sent out later this week.

The Jets in 2015 will expand variable pricing to include season tickets. Variable pricing assigns different prices to individual games to better reflect the value and expected demand for each game. For example, preseason games will be in the lowest price category, marquee matchups will be in the highest category, and other games will fall in between. The total price for season tickets, however, will remain the same.

More details on variable pricing will be available after the NFL announces the full playing schedule.
You can read more about the impact to NY Jets Season Ticket Holders in our forums.
Videos
NY Jets Phase 3 OTAs, Expectations and a Minor Calf Tweak with Greg Renoff