Featured Editorials Home Slider
Breaking Down Buster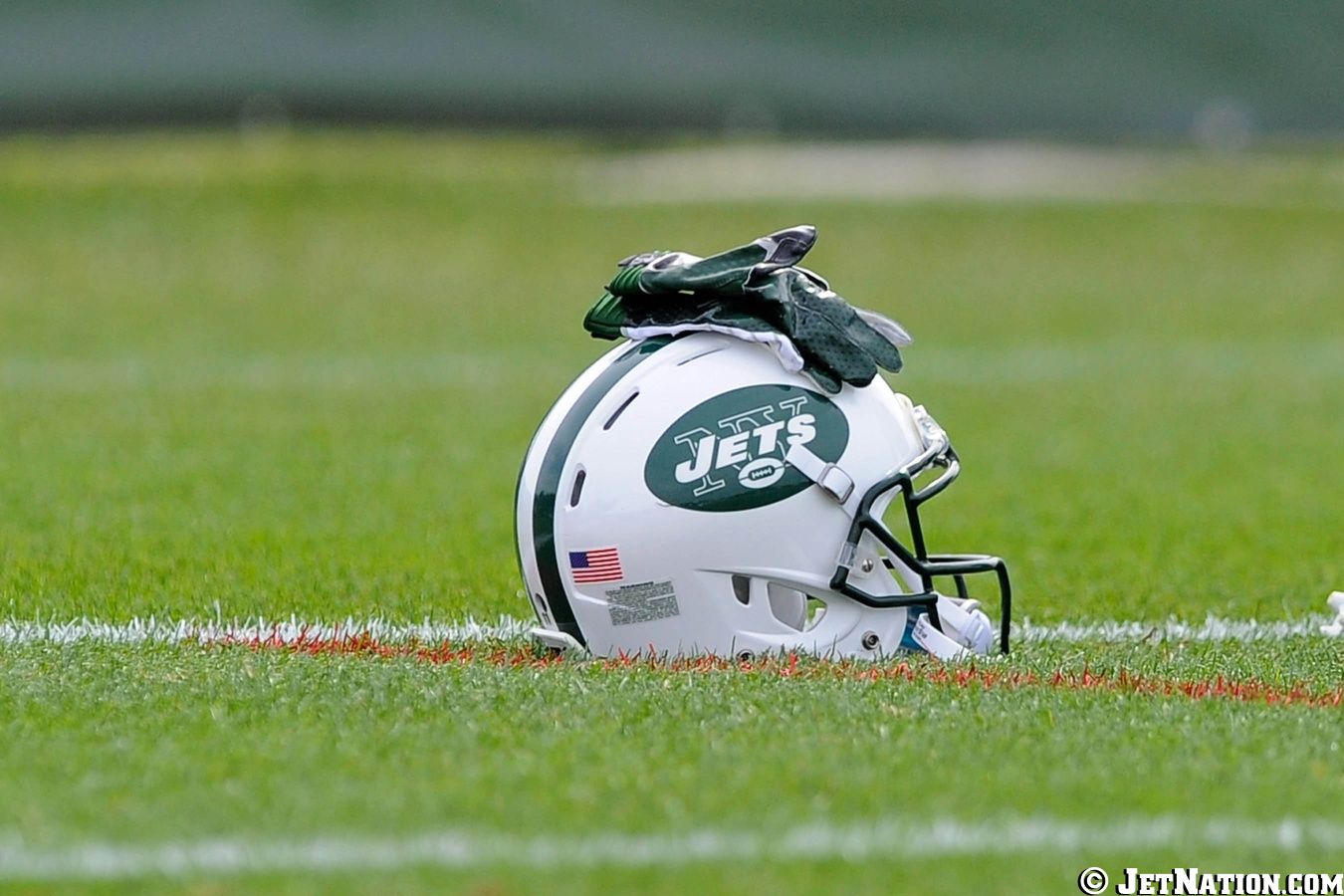 By Glenn Naughton
With news of the New York Jets signing free agent cornerback Buster Skrine, JetNation.com takes a look at how he fared in what was one of his most challenging match-ups of the year.
In taking a glance at the Browns schedule, we decided to see how Skrine performed in Cleveland's week 12 contest against the Atlanta Falcons.  Defending Roddy White and Julio Jones with Matt Ryan at quarterback is one of the toughest assignments any cornerback can draw.
For the sake of brevity, commentary will only cover Skrines' performance in pass coverage with additional focus on throws made to a receiver he is covering.
First Series:
It didn't take long for Skrine to jump out in this game as he was matched up against White on the first pass play of the day.  Ryan tried to hit White over the middle but Skrine timed the pass perfectly, reaching in front of White and batting the ball to  the  turf.
Just a few plays later, Skrine is playing off against Julio Jones who Ryan targets on an out route.  It was a catchable pass that went through Jones' hands, but Skrine had good coverage.  In fact, he got to Jones quickly enough that the broadcast team initially credited him with swatting the ball out before Jones could get a handle on it.
Second Series:
Roddy White runs a slant and Skrine gets caught up in traffic which allows White to make the grab and pick up twelve yards.
Following a coverage sack of Matt Ryan in which the Browns secondary left the QB with nowhere to go with the ball, Ryan finds White on a quick hitter for five yards just in front of Skrine who immediately wraps White up to prevent any yards after the catch.
The drive ends with a Matt Ryan touchdown pass to Julio Jones who is being covered by Joe Hayden. The play is aided by Donte Whitner abandoning the middle of the field to work toward Skrines' side of the field.  Replays show Skrine providing tight coverage against Roddy White on the opposite side.
Third Series:
Starts with another coverage sack of Ryan who had to pull the ball down with no open receivers.
Fourth Series:
Skrine is covering White and sticks with him on short route over the middle.  Ryan fumbles possession away to Cleveland on a sack.
Fifth Series:
Not targeted.
Sixth Series:
Playing off coverage again, Ryan hits White on an out route for a short gain.  White goes out of bounds before Skrine gets to him to make the tackle.
Seventh Series:
On 3rd and long, Ryan looks to Skrines' side of the field, pumps and pulls the ball down.  Tight coverage results in a Ryan check-down to RB Steven Jackson.
Eighth Series:
First bad play of the day by Skrine but he catches a break.  He freezes on a double move by Roddy White who blows past him instantly. Ryan is under pressure and checks down to Harry Douglas on the opposite side of the field.
Skrine plays off the LOS, gives White  a big cushion, Ryan hits White for 11 yards and a first down.
From Cleveland's five-yard line, Ryan hits Roddy White on a quick slant.  Atlanta receiver is jammed by Cle DB between Skrine and White. Skrine takes a step around the two, then steps up and tackles White inside the 2 yard line.  Very good play to prevent the touchdown. Commentators commend big play by Skrine on replay.
Ninth Series:
Scrine lines up on the left side of the defense and goes out wide when Harry Douglas goes in motion.  Ryan looks for Douglas but is hit as he throws.  Skrine recognizes the "duck" and immediately breaks toward the ball, appears to have an interception but good play by Julio Jones to knock it loose…good recognition and reaction.
Tenth Series:
With Atlanta advancing the ball on what could be the game winning drive, Skrine lines up to press Roddy White.  Coverage is solid but may have been getting "cleared out" to open up underneath route where Ryan hits Williams.
Skrine lines up in the slot over White who runs a slant and has a step on Skrine but Ryan opts to go downfield to Devin Hester on an incomplete pass.
Overall Impression/Notes:
– Very impressed with Skrines' effort in this game.  He was Matched up against physically superior receivers and he more than held his own.
– He did play off the LOS quite a bit more than Hayden, rarely asked to press.
– Ryan and company took multiple deep shots down the filed in this game but none against Skrine.  Hayden was targeted far more than one might expect as Cleveland's no. 1 corner.
-Despite doing a good job of tackling receivers after the catch, Skrine was tentative at best in run support.
-Feeling as though Skrine played very well in this particular game, we checked his pass coverage grade acccording to PFF.com and not surprised to see he had earned the highest coverage rating on defense for the Browns at 1.2.
Videos
New York Jets OTA Presser Takeaways, Aaron Rodgers' Impact and Summer Delusion