Featured Editorials Home Slider
Arians Speaks Highly Of Bowles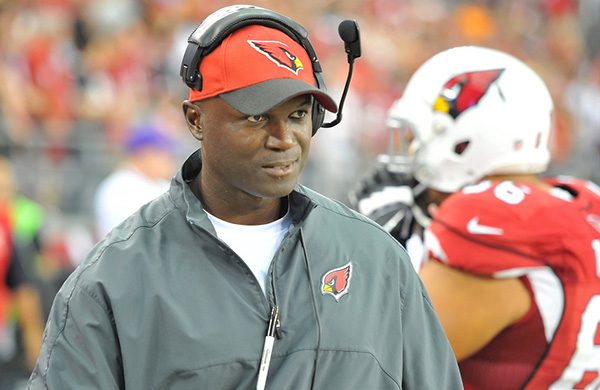 Last year Todd Bowles was the defensive coordinator for the Arizona Cardinals. His head coach was Bruce Arians, who is off to a great start as a head coach. In two seasons with the Cardinals, Arians has 21 wins and 11 losses. In 2012 he was the Colts interim head coach and the team went 9 and 3 under his reign. Arians had some good things to say about his former defensive coordinator Todd Bowles.
Kristian Dyer has the full story on Metro NY but here are some quotes:
"I love the fact that he brought in (offensive coordinator) Chan Gailey and he wanted a veteran offensive coach who has had a lot of success in the league. Chan's record, he's always been to Super Bowls so they can turn it over and trust him. I love the staff," Arians told Metro.

"I was pushing as hard as I could for him to be a head coach. I thought he'd be a head coach before I was, it was a matter of finding the right spot for him. He had almost every opportunity with the jobs that were open. He felt very comfortable in New York."
The last sentence could prove to be the most important. As we all know, it isn't easy to coach in this market. Feeling comfortable here is a good start.
Kristin Dyer from Metro NY
Videos
New York Jets OTA Presser Takeaways, Aaron Rodgers' Impact and Summer Delusion