Featured Editorials Home Slider
Jets' Emphasis on Versatility Could Make Thompson Perfect Pick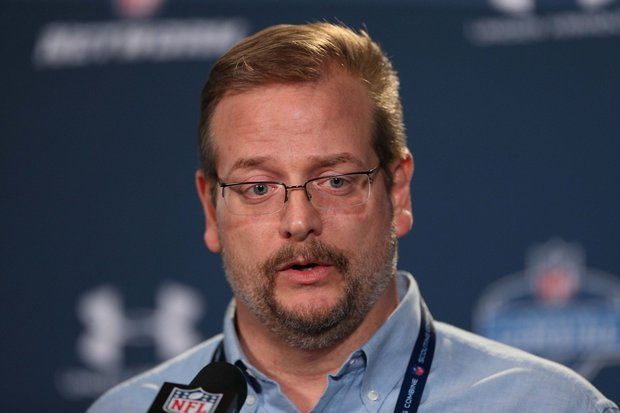 By Glenn Naughton
While much pre-draft speculation surrounding the Jets continues to include gang green and Oregon quarterback Marcus Mariota and several pass-rushing outside linebackers in the first round, round two may present GM Mike Maccagnan and head coach Todd Bowles with the opportunity to continue a trend they started in the early stages of free agency.
Versatility appears to be a driving force in the Jets' decision-making process in rebuilding a defense that was among the worst in the NFL last season in surrendering 25.1 points per game, 24th in the NFL.  With the draft still looming, it appears the Jets will have no shortage of roster flexibility on game day come 2015.
Free agent cornerback Buster Skrine was brought in from the Cleveland Browns after tying for fourth in the NFL with 18 passes defended in 2014.  Skrine played on the outside in Cleveland but will be asked to cover the slot with the Jets as Darrelle Revis and Antonio Cromartie will man the boundaries but his experience as a number two CB gives him added value and versatility.
Former college cornerback turned safety Marcus Gilchrist joined the Jets after leaving the San Diego Chargers for greener pastures.  Despite being listed as a safety, Gilchrist was a jack of all trades in Southern California.
Often lining up in the slot over the likes of Wes Welker and Jeremy Kerley, Gilchrist operated as far more than just a traditional safety and was also utilized to cover bigger tight ends in man coverage.  His reputation as a solid run supporter while providing quality coverage makes him far more versatile than any member of last season's secondary.
With a need to get younger at the outside linebacker position and add depth at safety, one intriguing option for New York could be University of Washington linebacker Shaq Thompson.
Arguably the most versatile player in the draft, Thompson played linebacker, safety and running back in college.  Thompson's work as a running back wasn't a decoy or a gimmick as he averaged 7.5 yards per carry on 61 attempts.
Doing most of his work on defense however, Thompson made a name for himself as a playmaker as he logged 81 tackles, 1 interception, 3 forced fumbles and 2 touchdowns.
We've already seen over the course of just a few months how much the new regime values players who can be used in more than just one role.  Being awarded the Paul Hornung award as the nations most versatile player will clearly give the Jets reason to have Thompson in their crosshairs come draft day.
Videos
New York Jets OTA Presser Takeaways, Aaron Rodgers' Impact and Summer Delusion