Jets Reportedly Among Ridley's top Choices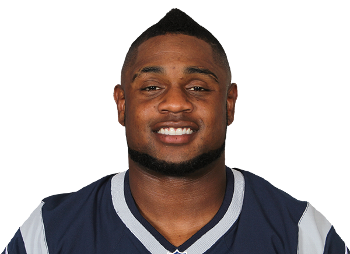 By Glenn Naughton
According to Boston.com, former New England Patriots running back Stevan Ridley has narrowed his list of choices down to the Jets and Miami Dolphins as he visited both clubs last week.
Ridlay,  a four-year veteran struggled with fumbling issues through is first three seasons before playing in six games last year without any miscues.  However, a torn ACL and MCL in October put him on the shelf for the duration of the season.
The 5′ 11" 230lb Ridlay would join Chris Ivory and Bilal Powell in a backfield that still lacks a pass-catcher out of the backfield as the former Louisiana State product has just 23 receptions in his four years as a pro after pulling in just 17 passes through three college seasons.
In 52 career contests (25 starts) Ridlay has piled up 2,817 yards rushing on 649 carries for a 4.3 YPC average and 22 touchdowns.  Twelve of his 22 scores came in 2012 when he also posted career-highs in starts (12), carries (290) and yards (1,263).
Videos
JetNation
4.6K
Subscribe
Broken Brains; Critics of Jets Quarterback Aaron Rodgers Begin Stirring up Conspiracy Theories