Featured Editorials Home Slider
NY Jets Trip To London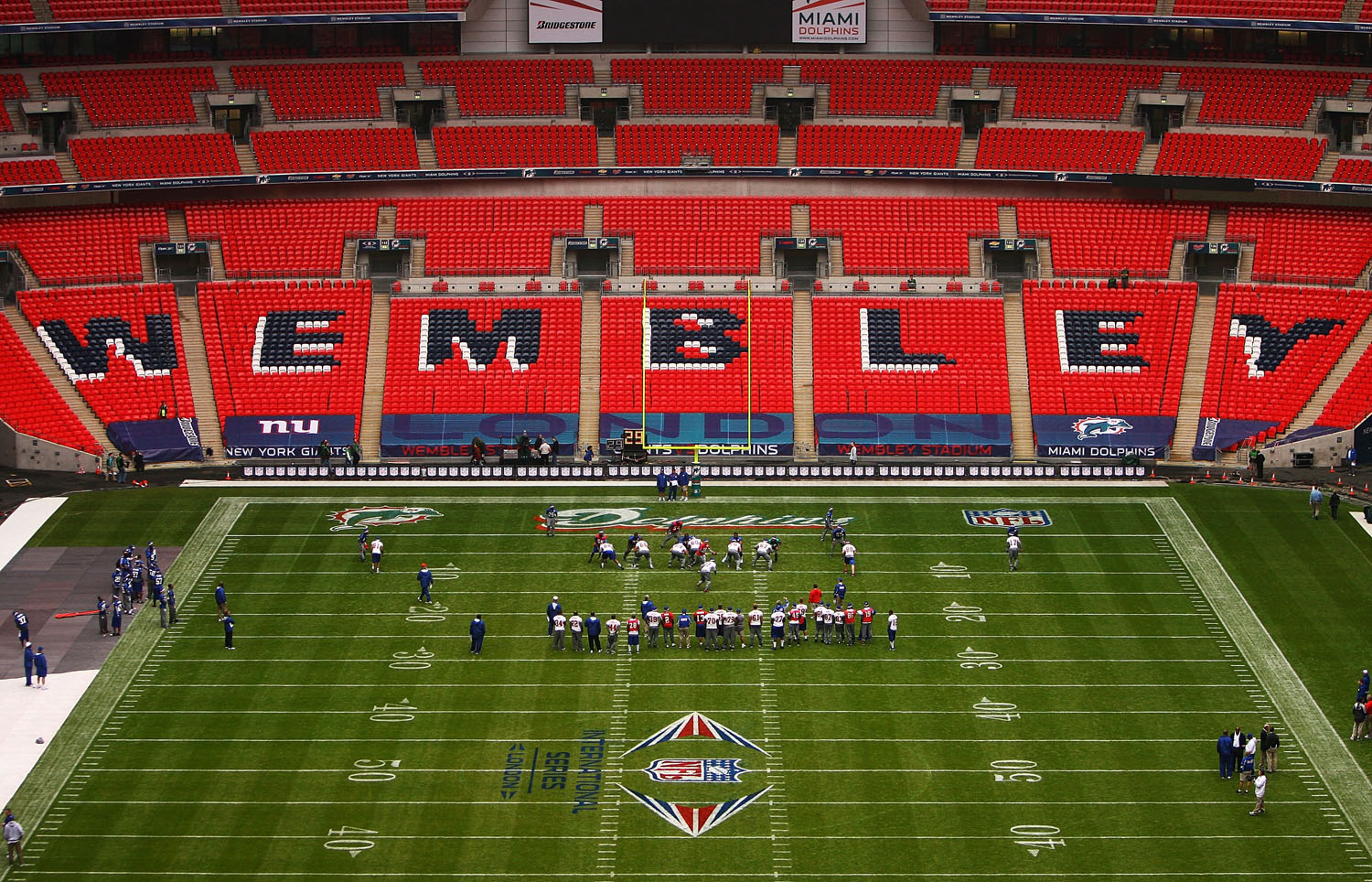 We originally ran this in late March but we just wanted to put the trip in front of you again, for those that are interested in seeing the Jets play the Dolphins in London.
The New York Jets will play the Miami Dolphins in Wembley Stadium on October 4th. JetNation has partnered with Tumlare and we are pleased to announce a travel package to see the game. Space is limited and there are options out of both JFK and Newark airport. The prices out of JFK are slightly cheaper.
Please visit the New York Jets in London page for more information and to book your travel arrangements.
Day 1, September 30, 2015: Depart from USA
Travelers will make their own way to Newark or JFK airport for the flight to London
Day 2, October 1, 2015: Arrive London
Welcome to London! Arrive to London Heathrow Airport and clear customs & immigration to collect your bags. A local assistant will meet you outside baggage claim to escort you to your coach for transfer to your centrally located hotel in London.
Hotel: Dorsett Shepherds Bush
Hospitality desk available at the hotel for questions and suggestions until rooms are ready for check-in (not guaranteed before 3:00pm – Luggage storage available). The rest of the day is free at leisure.
Overnight at Dorsett Shepherds Bush
Day 3, October 2, 2015: London [B]
Breakfast is served at your hotel.
Today you will enjoy a 3 hour panoramic city tour with a local guide & coach. Drive past many of London's famous monuments – the Houses of Parliament with Big Ben, Downing Street, the official London residence of the British Prime Minister, Trafalgar Square with the statue of Lord Nelson, Pall Mall, St. Paul's Cathedral and much more. A photo stop will be made at Westminster Abbey; this magnificent Gothic building has been the site of every coronation since 1066. Driving through the financial centre, learn about the Great Fire of 1666 and the Blitz of 1940-41; we see the Bank of England and the home of the Lord Mayor – The Mansion House.
Tour ends at the hotel with the rest of the day free. Overnight at Dorsett Shepherds Bush
Day 4, October 3, 2015: London
Breakfast is served at your hotel.
Today is free at leisure
Optional Tours available – listed separately (NY Jets in London site seeing tours)
Overnight at Dorsett Shepherds Bush
Day 5, October 4, 2015: Game Day 
Breakfast is served at your hotel.
Jets fans will gather at a local pub, for a private pre-game event (drinks sold separately)
Coach transfer to Wembley Stadium
NY Jets vs Miami Dolphins (tickets included in Level 3 seating sections 501-552)
Return by coach to your hotel after the game
Overnight at Dorsett Shepherds Bush
Day 6, October 5, 2015: Departure [B]
Breakfast is served at the hotel
Check-out of the hotel
Coach and assistant transfer to London Heathrow Airport for departure flights home
Please note all travel arrangements are booked directly through Tumlare.
Tumlare Corporation |  271 Waverley Oaks Road  Waltham, MA 02452  | Phone: 978-579-0020
Videos
Aaron Rodgers Injury Fallout & Jets/Bills Recap