Featured Editorials Home Slider
Will Character Concerns Impact Jets Draft Decisions?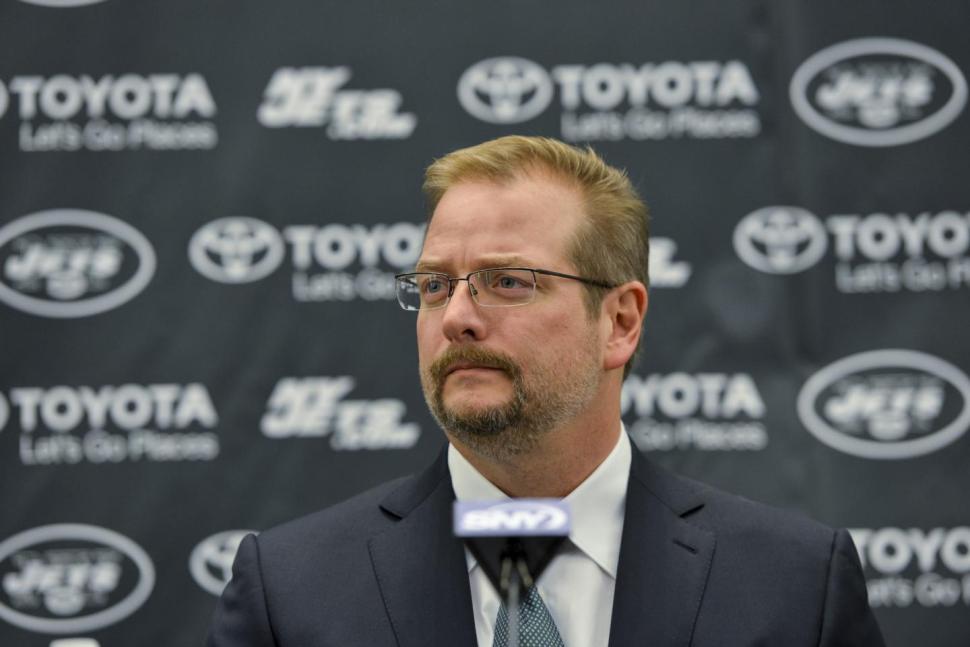 By Glenn Naughton
Just like any other fans of an NFL team with a new front office in place, the Jets faithful will have to wait until the NFL draft to find out exactly what Gang Green will be prioritizing on their draft board, which is likely all but ready to go at this point.
While talent, skill, and on-field production will play the biggest role in determining a player's assigned draft grade, it's the off-field issues that may scare some teams away while others view it as an opportunity to steal a player several slots later than they may have gone if no off-field concerns were present.
With the sixth overall selection in round 1, pick number 5 in round two and the added possibility of trading down to accumulate more picks, the Jets could be one of many teams faced with a risk vs. reward dilemma on more than one occasion.
Should they stand pat at number six, a player who fits one of their most immediate needs and is widely considered to be worth the sixth overall pick is outside linebacker Randy Gregory out of the University of Nebraska.  However, a failed drug test during the NFL combine along with Gregory's admission of regular marijuana use throughout is college career isn't going to help his draft stock, but nobody knows just yet exactly  how much it's going to  hurt it.
Fans and analysts have expressed concerns not about the marijuana use itself, but the poor decision by Gregory to continue using at such a critical time.  With a known drug test in his future that could be worth  millions as a top-10 pick, Gregory chose to continue using.  Some teams will undoubtedly hold that against Gregory as it presents legitimate questions about his commitment to becoming the type of player a team covets with their top selection.
At 6′ 6" 240 lbs, Gregory has been described as a high ceiling/low floor prospect by NFL.com and the it'll be up to Gang Green's talent evaluators to decide just how high that ceiling is and if Gregory is worth the risk.
The Gregory dilemma has had some Jets fans flashing back to the 1995 NFL draft when, despite Jets fans chanting his name on draft day, the Jets passed on future hall of famer Warren Sapp in the wake of reports of a failed drug test in favor of Penn State tight end Kyle Brady.
Whether or not the Jets opt to trade down in round one, there are two other players with character concerns who some feel possess top-15 talent that may be there early in round two.  While neither fills a pressing need, could either one be too good to pass up at that point in the draft based on value alone?
Perhaps the most intriguing prospect is one whom the Jets hosted just a few days ago in Washington cornerback Marcus Peters.  Like Gregory, there are those who feel Peters is among the top players at his position and some have gone so far as to say he's the best overall cornerback in this draft.
However, the knock on Peters is that he's just not a coachable player.  Suspended by Washington during the season for multiple run-ins with the coaching staff has left a blemish on his draft profile that some scouts have acknowledged led to teams taking him off of their boards completely.  Given head coach Todd Bowles' reputation as a coach who knows when to turn on the heat and when to back off to get the most out of his players, is Peters an ideal candidate for the Jets to get maximum value in the second round?
Even with the recent additions of Darrelle Revis, Antonio Cromartie and Buster Skrine, a key consideration for the Jets regarding Peters has to be their expectations of Cromarite beyond this season.  Despite having just signed a brand new three-year deal with the Jets, Cromartie's contract is structured in such a way that he could be let go after this season without any salary cap ramifications.  With the uncertainty lingering over the oft injured, yet talented Dee Milliner and an unproven Dexter McDougle, will Peters' character concerns scare the Jets off, or will they view this as an opportunity to get maximum value by grabbing a potential top-15 talent in round two?
Missouri wide receiver Dorial Green-Beckham has an NFL.com scouting report that at times, sounds like more of a rap sheet.
Was dismissed from Missouri program after being subject of burglary and assault investigation by police. He allegedly pushed a female down some stairs during the incident that was investigated. He didn't face charges from the incident. Was arrested twice for marijuana-related incidents. In January 2014, he was arrested along with two other men after police found a pound of marijuana in their car. No charges were filed. In October 2012, he was arrested along with two teammates after they were allegedly caught smoking marijuana in a campus parking lot. He was suspended for the Vanderbilt game after the arrest.
Even with all of that, the 6'5" receiver is still being pegged by some as a second round pick.   In his most recent mock draft, NFL analyst Daniel Jeremiah does indeed have Green-Beckham going to the Jets with the 37th pick overall near the top of round two.  Adding a receiver with a rare combination of size and speed (4.49 40) like this to a wide receiver group that already includes the 6′ 4" Brandon  Marshall and the 6′ 3" Eric Decker has got to be tempting at the very least.
Green-Beckham's physical tools are said to be elite and his last college season in which he caught 59 passes for  883 yards (15 YPC) and twelve touchdowns support that.  However, while any coaching staff likes the idea of an offense that makes an opponent lose sleep in the days leading up to stepping on the field, will the Jets be worried about losing sleep over what's possibly going on off of it?
Videos
New York Jets OTA Presser Takeaways, Aaron Rodgers' Impact and Summer Delusion