Featured Editorials Home Slider
Jets Offseason Approach Could Benefit Linebacker Reilly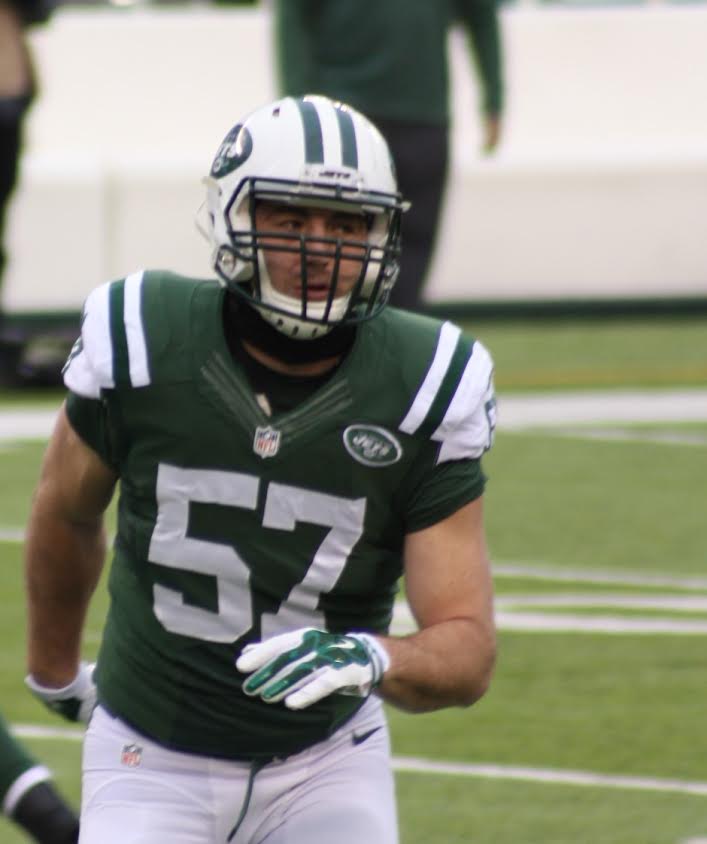 By Glenn Naughton
As if things aren't hard enough for a late round draft pick to find a place on an NFL roster, imagine what it's like for a player chosen in the seventh round and entering his second season under a head coach and general manager who had  no part in selecting him in the first place.
This is the exact situation Jets linebacker Trevor Reilly finds himself in, but the news isn't all bad for the former University of Utah standout.
While the Jets continue making moves to round out their roster prior to the NFL draft, Reilly should be pleased with what he's seeing from a front office that seems to be placing an extraordinary amount of emphasis on versatility, something Reilly offers along with his excellent instincts and high-motor.
A defensive end at the start of his collegiate career, Reilly wound up primarily lining up at outside linebacker, but he was asked to play every linebacker position at one time or another at Utah and did so without a drop-off in performance.
At 27 years old Reilly is older than your average second-year player, but with that also comes a level of maturity and responsibility you may not get out of your average 22 year old.  A two year Mormon mission in Sweden got Reilly's college career off to a late start, a factor that likely played a role in his falling to the final round of the draft despite an excellent senior season when he tallied career highs in tackles, tackles for loss, and sacks (100/16/8.5).
The most impressive aspect of the 6′ 5", 245 lb California native was that his best college season wasn't just about the production, but the fact that he did the majority of his damage when facing off against some of the bigger schools in the country as opposed to the smaller state universities on Utah's schedule.
During the latter stages of his senior year, Reilly had a four game stretch against Arizona, Southern Cal, Arizona State and Oregon in which he racked up 23 tackles, 10 tackles for loss and seven sacks.  That surge played a part in Reilly being viewed as a potential third or fourth round selection before his unexpected freefall that saw him last until the final round.
Going from a 4-12 campaign in which he was an afterthought, playing only 60 snaps, Reilly will now have the opportunity to prove himself to a staff that places value on his ability to be used in multiple roles.  A second season that could be ideal situation for the former 7th rounder.
Videos
NY Jets Phase 3 OTAs, Expectations and a Minor Calf Tweak with Greg Renoff