JetNation 1st Round Mock Draft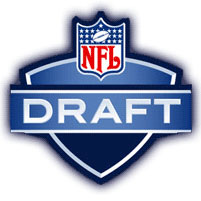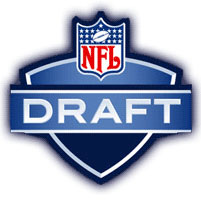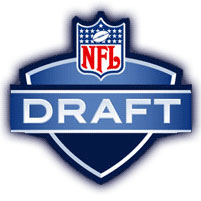 Our friend Tom Shane was kind enough to look into his crystal ball and put together a mock draft for round one of the 2015 NFL draft.
1.      TAMPA BAY BUCCANEERS: Jameis Winston, QB, Florida State—Whereby we get to experience what it would be like to watch JR Smith as the quarterback of an NFL team.
2.      TENNESSEE TITANS: Leonard Williams, DT, USC—True story: the creepy shut-in who "won over $68,000 playing FanDuel last year" did so exclusively by starting running backs against the Titans defense. A drunk Ken Whisenhunt texts Matt Leinart to, you know, ask him how he's doing and stuff.
3.      JACKSONVILLE JAGUARS: Vic Beasley, OLB, Clemson—Dante Fowler was quoted as saying he wanted to be picked by the Jaguars, which completely eliminates Fowler from consideration for this pick.
4.      TRADE/ ATLANTA FALCONS (fr. Oakland Raiders): Dante Fowler Jr.—Dan Quinn coached Fowler at Florida, so he already knows about his sh*tty explosion scores.
5.      WASHINGTON REDSKINS: Amari Cooper, WR, Alabama—They're going to have to pry RGIII's puny, brittle ankles out of Daniel Snyder's cold, dead hands.
6.      TRADE: PHILADELPHIA EAGLES (fr. New York Jets): Marcus Mariota, QB, Oregon.
If you're at a bar when this trade goes down, buy shots for the first three fake Jets fans that start screaming about passing up on the future Hall of Fame quarterback that they'll immediately refer to as "Michael Marioti." As desperate as the Jets are for a QB, they don't need to draft one whose most ardent admirers concede will need to spend a year in an incubator to re-learn the game. Why would Philly make this move with the Jets at six if it already looked like Mariota was about to slide? Because Mike Maccagnan, sly hustler that he is, works some game on Chip Kelly by getting Mike Pettine and the Cleveland Browns to act like they're desperate to trade up for Mariota themselves. After a series of bluffs and Chip Kelly mini-strokes, the Browns are able to acquire Sam Bradford from the Eagles for the 19th overall selection. The Eagles then package picks 19, 20, 170 (third round), and their 2016 first round pick and trade them to the Jets for pick #6. This is a relatively cheap package for the Eagles considering that they had no real plans to hang on to Bradford in the first place, but it works out wonderfully for both the Browns and the Jets. Everybody wins except the Eagles, who get burned when Chip Kelly takes the Notre Dame job in 2016.
7.      CHICAGO BEARS: Bud Dupree, OLB, Kentucky—New GM Ryan Pace fails in his attempt to trade this pick (along with Jay Cutler) for bitcoins.
8.      OAKLAND RAIDERS: Kevin White, WR, West Virginia—Promising young QB Derek Carr averaged a measly five yards per pass attempt as a rookie, so White (who put up an amazing time in the five-yard dash) is the logical pick here.
9.      NEW YORK GIANTS: Andrus Peat, OT, Stanford—An attempt to keep the o/u on Eli sacks and interceptions in the double-digit range.
10.  ST. LOUIS RAMS: La'el Collins, OT, LSU—Jeff Fisher emerges from his Career Lazarus Pit to select Collins, who (as of this writing) isn't guilty of murder, but ends up in purgatory anyway.
11.  TRADE: MIAMI DOLPHINS (fr. Minnesota Vikings): Todd Gurley, RB, Georgia—In case you forgot how clever and smart Mike Tannenbaum is, check out his full-page spread in this Friday'sThe Miami Herald where he explains to the layman how trading seventeen future draft picks to move up three spots in the first round is both clever and smart.
12.  CLEVELAND BROWNS: Randy Gregory, OLB, Nebraska—History has shown Mike Pettine's tough love and stern stewardship can put even the most troubled substance abuser on the straight and narrow.
13.  NEW ORLEANS SAINTS: Devante Parker, WR, Louisville—An anonymous source (Rob Ryan) is quoted as saying that the Saints were going to draft Marcus Peters (Rob Ryan), but Drew Brees threw a hissy fit (Rob Ryan) and demanded yet another useless receiver who won't even help put the run defense in the top five (Rob Ryan).
14.  MINNESOTA VIKINGS: Brandon Scherff, OG, Iowa—Scherff fills the role left behind by Vlad Ducasse as Teddy Bridgewater's night terrors are cut in half.
15.  SAN FRANCISCO 49ers: Marcus Peters, CB, Washington—Now that Trent Baalke got rid of all that uptight dead weight in Jim Harbaugh, it's time for the real stars of the organization to come out and shine.
16.  HOUSTON TEXANS: Kevin Johnson, CB, Wake Forest—Bill O'Brien's long wait for Christian Hackenberg becomes the central plot of the next three Nicholas Sparks screenplays.
17.  SAN DIEGO CHARGERS: Danny Shelton, DT, Washington—The Chargers continue the process of convincing Philip Rivers that Boyz n the Hood was not, in fact, a documentary about life in every part Los Angeles.
18.  KANSAS CITY CHIEFS: Breshad Perriman, WR, UCF—Perriman's fantasy stock, will to live, plummet.
19.  NEW YORK JETS (fr. Eagles via Browns): Cameron Erving, OG, FSU—The Jets offensive line is possibly one player away from being dominant, but is also one injury away from being a dumpster fire. With Ndamukong Suh coming into the division, beefing up the interior of the line with a moose has to be a priority. Erving may be the best pure mauler in this draft class, and he offers the flexibility to play anywhere on the interior from Day One. One of Mike Maccagnan's initial comments on roster-building concerned the priority he placed on building from the inside-out. There's no better time than the present to bring in the beefcake.
20.  NEW YORK JETS (fr. Eagles): Preston Smith, DE-OLB, Mississippi State—There's been a lot of discussion about what type of edge player Todd Bowles' scheme requires and the consensus (based on his personnel in Arizona), has been that Bowles (like Rex Ryan) requires his OLBs to be huge, stand-up DEs. Smith is 6'5", 271 lbs., with a 4.7/40, stellar 3-cone time (7.07), and a 121-inch broad jump. For comparison's sake, acknowledged superfreak Jadeveon Clowney produced a 4.53/40 with a 124-inch broad jump, and a 7.27 second three-cone score. Certainly, the workout numbers are there, and the fit is obvious, but asking him to stand up on most downs could be a risk. Smith wasn't asked to make many plays in space, but his agility numbers lead you to believe that the potential is there to do so. It should be noted that Smith's agility and explosion scores all outperformed those of Dante Fowler Jr., whom the Jets were allegedly targeting at pick #6 to play OLB.
21.  CINCINNATI BENGALS: Dorial Green-Beckham, WR, Oklahoma—When AJ Green went down last year, Andy Dalton went from "regular crappy" to "Hey Has Anyone Seen Greg McElroy Around crappy." If Green-Beckham can keep his cartel activities to a minimum, he'd be an excellent complement/insurance policy.
22.  PITTSBURGH STEELERS: Trae Waynes, CB, Michigan State—Ike Taylor retired, which saddened every non-Steelers receiver in the division, and Waynes gets the chance to replace him in the toaster.
23.  DETROIT LIONS: Melvin Gordon, RB, Wisconsin—Of the three plays in the Lions playbook that don't call for Matt Stafford to throw it at Calvin Johnson's face, one of them will require a really slick running back to pick up a few yards every now and again. Teaming with Joique Bell could set the Lions up for a strong post-season push to their usual first round ouster.
24.  ARIZONA CARDINALS: Owa Odighizuwa, OLB, UCLA—As exciting and fruitful as the imminent Logan Thomas Era will be for both America and the NFL, Bruce Arians is still going to have to try and keep the opponent from scoring every now and again. "Dig" is a wild card prospect who, if his surgically-repaired hips stay in one piece, can make a major impact on an already loaded defense.
25.  CAROLINA PANTHERS: Nelson Agholor, WR, USC—There were times last season, when Cam Newton was throwing it to a healthy Kelvin Benjamin, that Cam's smile looked just a little less fake. Not totally un-fake, mind you, but just not-fake enough. Pseudo-unfake.
26.  BALTIMORE RAVENS: Danielle Hunter, OLB, LSU—Ozzie Newsome doesn't reach. You reach. Other people reach. When Ozzie Newsome picks a guy, it's because that's where God willed that guy to be picked. Except for Sergio Kindle. That guy sucked.
27.  TRADE: MINNESOTA VIKINGS (fr. Dallas Cowboys): TJ Clemmings, OT, Pitt—The story here is that the Vikings finally get the Cowboys to blink and trade their first round pick for Adrian Peterson. Jerry Jones, wearing a torn, blood-soaked $5,000 shirt, appears with Rich Eisen to discuss the trade and, also, to express how sad it is that Stephen Jones' battered body was found stuffed in a bathroom stall only minutes before, his necrotic hand gripping a flashcard that reads "Shaq Thompson."
28.  DENVER BRONCOS: Maxx Williams, TE, Minnesota—This is the season we get to hear Phil Simms and Jim Nantz explain to us how Peyton Manning has developed the best knuckle curveball in the history of modern professional sport.
29.  INDIANAPOLIS COLTS: DJ Humphries, OT, Florida—The Colts need about 20 different things but they have Andrew Luck so it doesn't matter who they draft, I guess, so, hey, take an offensive tackle who can bust and it won't matter because Andrew Luck. Football sucks.
30.  GREEN BAY PACKERS: Bernardrick McKinney, LB, Mississippi State—If the Packers look weak anywhere, it's at whatever linebacker spot Clay Matthews isn't playing.
31.  NEW ORLEANS SAINTS: PJ Williams, CB, FSU—The Saints let Rob Ryan have his choice at this pick and he asks if he can be a head coach instead. He is told no. Sean Payton injects 500 cc's of Ativan into his eye socket.
32.  NEW ENGLAND PATRIOTS: Hau'oli Kikaha, OLB, Washington—Does this pick make any sense? No. Does Belichick care what we think? No. Has Belichick made a career out of picking third rounders in the first round, turning them into halfway decent contributors, and by doing so simultaneously mocking every human alive? Yes. Kikaha goes on to average 23 sacks per season for twelve years and then retires to star in his own sitcom (described as "like Seinfeld, but with Polynesians"). The show airs to critical scorn, but is a ratings hit and, through syndication, has an episode airing somewhere in the world at all times, forever.
Videos
Aaron Rodgers Injury Fallout & Jets/Bills Recap