Jets Grab Baylor Quarterback Bryce Petty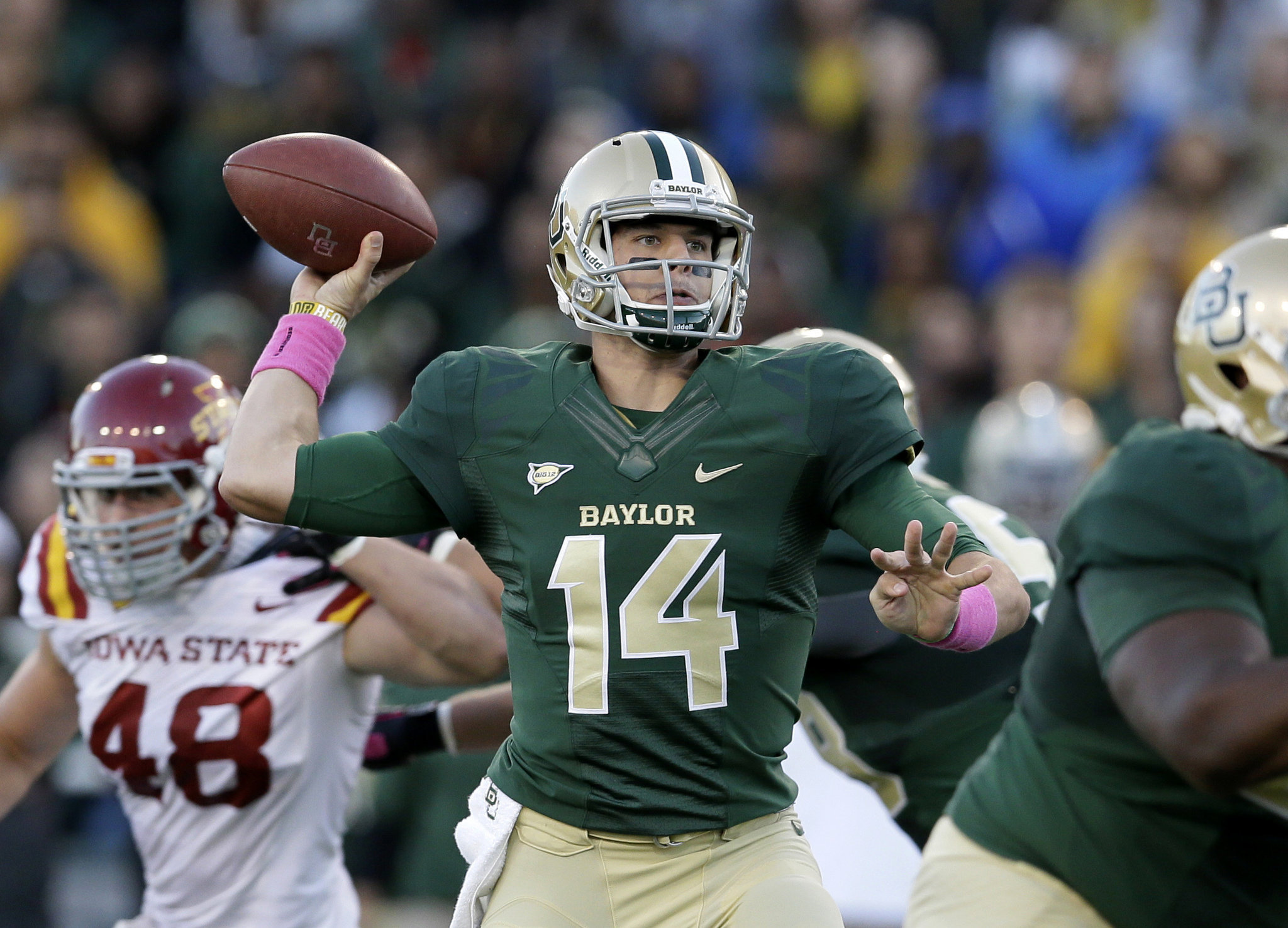 By Glenn Naughton
New York Jets GM Mike Maccagnan can cross one more item off his shopping list as the Jets selected Baylor quarterback Bryce Petty with their fourth round selection (103 overall).
Viewed as a developmental prospect after a productive college career that saw him throw 62 touchdowns and 10 interceptions while completing 62.7% of his passes, Petty is unlikely to see the field in 2015.
From NFL.com scouting report:
"Offenses that ask quarterbacks to look to the sidelines so coaches can make the pre-snap reads will never crank out NFL ready quarterbacks. Those quarterbacks all need redshirt years in the league." — AFC West area scout
Most experts point to Baylor's spread offense the relies on quick throws as a reason for Petty's struggles in going through progressions which will clearly be a must at the pro level.
In order to acquire Petty, the Jets shipped an additional 7th round pick to the Jacksonville Jaguars to move up one spot where it is rumored the Cleveland Browns were attempting to jump ahead of the Jets to select Petty to compete with Cleveland quarterback Johnny Manziel.
Videos
NY Jets Phase 3 OTAs, Expectations and a Minor Calf Tweak with Greg Renoff