JetNation Covers the United Way of New York City Gridiron Gala with the New York Jets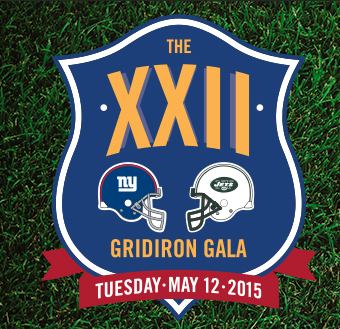 The United Way of New York City had their 22nd annual Gridiron Gala yesterday at the New York Hilton Midtown. The United Way of NYC works to improve communities and keeps high school kids on track and focused so they can continue to receive a college education. Every year, the New York Jets and Giants come together to recognize those that dedicated their time to the community. This year Prince Amukamara, cornerback, New York Giants and Quinton Coples, linebacker, New York Jets were honored as Hometown Heroes for their community support.
Players from both teams also walked the red carpet including Eric Decker, Leger Douzable, Tommy Bohanon, Demario Davis, and Jaiquawn Jarrett from the Jets; and Head Coach Tom Coughlin, Rashad Jennings, Dominique Rodgers-Cromartie and Victor Cruz from the New York Giants.  Some veteran notables in attendance were Joe Namath, Wesley Walker, Emerson Boozer, Chad Cascadden, and Bobby Jackson. Visit JetNation.com to see player interviews.
Since its inception in 1973, the Gridiron Gala has raised more than $25 million to support New York's vulnerable youth. For more information on how you can help, please visit unitedwaynyc.org.
A special thank you to CBS2 sports director Otis Livingston who hosted the evening's event, and Kimberley Martin from Newsday.  We would also like to thank Jake Oliver and Rida Bint Fozi for inviting us back to the Gridiron Gala.
Videos
New York Jets OTA Presser Takeaways, Aaron Rodgers' Impact and Summer Delusion