Jets Respond to Media Accusations Over N.J. National Guard Relationship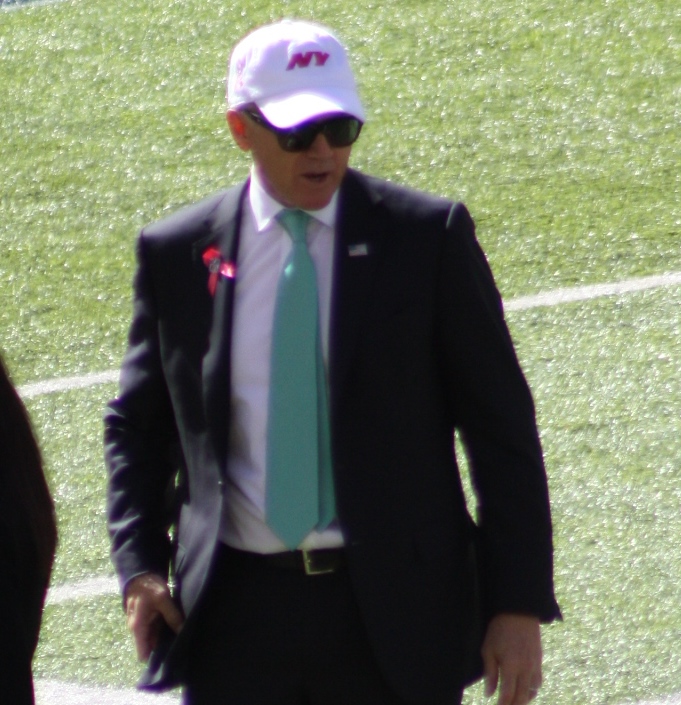 Statement on Misleading Reports Regarding Jets and NJ National Guard
The New York Jets hold in the highest esteem the service and sacrifice of the brave men and women in the armed forces, and our longstanding ties to all branches of the U.S. Military are among our most important relationships. Unfortunately, the recent media coverage of our contract with the New Jersey National Guard has unfairly cast doubt on the sincerity of these relationships. The media coverage was based on misrepresentations and blatant factual errors.
The facts are that from 2011-2014 the New Jersey National Guard (and, to clarify, no other Military branch) had an advertising and promotional contract with the Jets. The National Guard approached us, seeking our promotional assets to reach their target audience. The National Guard, and the U.S. Military in general, spend millions annually to maintain an all-volunteer force. As a National Guard spokesman recently confirmed, his organization has found it effective to use some of its budget with the Jets, the NFL, and other sports properties. Our understanding is that this arrangement was similar in content to other sports advertising expenditures made by the National Guard.
Over the years the Jets have consistently supported all branches of the armed forces – with no strings attached. Since 2000 (well before our relationship with the New Jersey National Guard), we have recognized the armed forces at our annual Military Appreciation Day. We have also proudly made substantial donations to military causes, including a recent $1 million donation to Building for America's Bravest, a program that builds homes for catastrophically injured soldiers. We are privileged to be able to express our gratitude to U.S. Military personnel in this way, and proud of how these efforts have been embraced by our fans.
It is for this reason that we take such exception to the shameful manner in which our contract with the National Guard (which has since expired) has been distorted. Going forward, we will pay closer attention to ensuring that any arrangement we have with a government entity is clearly identified.  However, the suggestion by critics that our long track record of honoring military service was improperly motivated is patently offensive. It may also unfairly place some of our fans in the unfortunate position of questioning our intentions any time they see a military presence at a Jets home game or event.
We are proud that our support of the armed forces is unwavering and will continue in the future. We hope that our critics will show similar support.
Videos
NY Jets Phase 3 OTAs, Expectations and a Minor Calf Tweak with Greg Renoff