Jets Coordinator Rodgers Turns up Heat on Milliner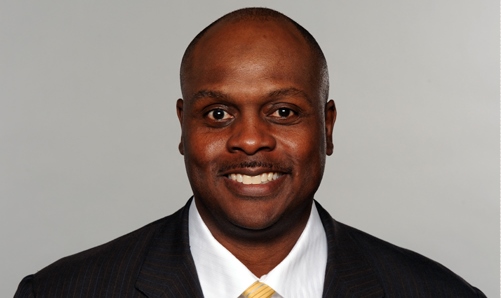 By Glenn Naughton
It seems the New York Jets are less impressed with oft-injured cornerback Dee Milliner than with wildly inconsistent quarterback Geno Smith as evidenced by comments made by each player's respective coordinator.
Just days after offensive coordinator Chan Gailey said there will be no pre-season quarterback competition between Smith and offseason addition Ryan Fitzpatrick, defensive coordinator Kacy Rodgers was quoted as saying Milliner is fighting just to stay on the roster according to Rich Cimini of ESPN.com.
"When you look at Dee coming in, you see a guy still kind of working off of an injury, trying to get himself to 100 percent," defensive coordinator Kacy Rodgers said last week. "But as we looked at him, we expect Dee to compete for a position on the roster like everyone else. This was a top-10 pick, and we think he has a lot of ability and we expect him to compete."
Milliner is still rehabbing from a torn achilles he suffered in the first quarter of a week six contest at home against the Denver Broncos while playing special teams last season.
There is no definitive timetable for Milliner's return and when asked about the cornerback's progress, rookie head coach Todd Bowles had this to say: "the trainers and the doctors can tell you better than I can. He does some individual work and I kind of go from there".
Given the off-season additions of cornerbacks Darrelle Revis, Antonio Cromartie and Buster Skrine, it was no secret that Milliner would find himself being pushed down the depth chart and battling for playing time, but saying he's working to earn a spot on the roster comes as a surprise.
While it's entirely possible that Rodgers' comments could have been intended to serve as motivation for Milliner, it would be a curious approach given the completely opposite method used by Gailey in regards to Smith.
Either way, Milliner's primary concern moving forward should be getting healthy and picking up where he left off at the tail end of his rookie campaign before being hampered by injuries during his sophomore season.
Videos
NY Jets Phase 3 OTAs, Expectations and a Minor Calf Tweak with Greg Renoff