Featured Editorials Home Slider
The Jets are Heading to London…Will you be Joining Them?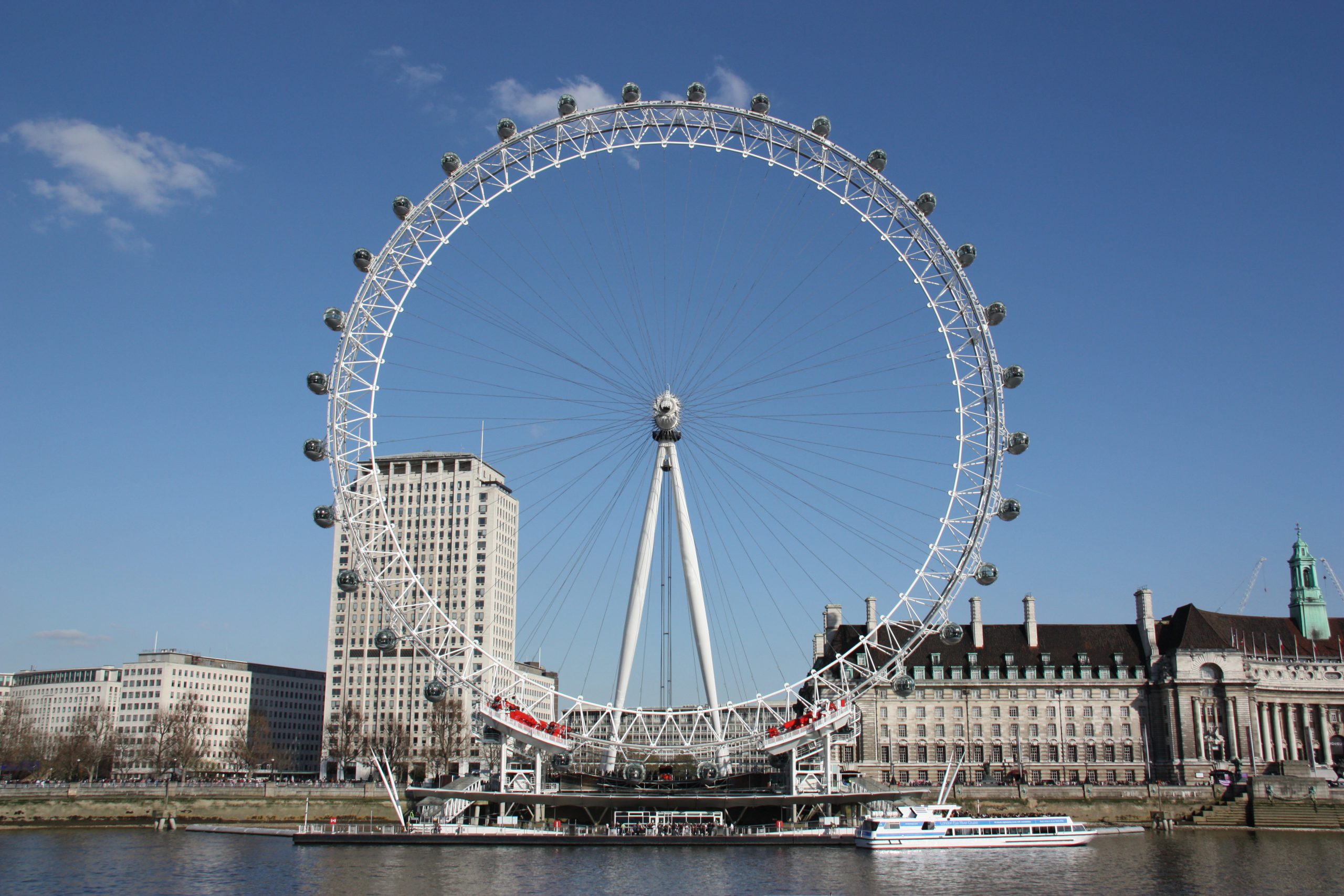 By Glenn Naughton
Due to a flurry of off-season moves by New York Jets GM Mike Maccagnan, the start of the 2015 NFL season can't get here soon enough for Gang Green fans as expectations are on the rise. One early regular season game many supporters have circled on their calendars will mark the longest road trip the Jets have ever taken…a week four match-up against the division rival Miami Dolphins in London's Wembley Stadium.
JetNation.com has partnered with Tumlare travel to set up a travel package that includes airfare, hotel, day-trips and transportation to and from the stadium.  For those fans who plan to attend and have never visited England's capitol city, here are a few trip tips you may want to take advantage of.
London boasts some of the world's most famous attractions that seemingly appear in any movie  or television show set in the city.  Whether it's the iconic London Eye, Trafalgar Square, St. Paul's Cathedral or Tower Bridge…often mistaken by tourists for the world-famous London Bridge.
Tower Bridge is far more captivating than the rather ordinary London Bridge which, by the way, if you're interested in seeing, would require a trip back to the USA as the original bridge now resides in Arizona.
Loaded with history, you could easily spend a lifetime in London and not see all that it has to offer. One lesser-known highlight however is Winston Churchill's Cabinet War Rooms.  The Prime Minister's hidden headquarters beneath the streets of London just a few blocks from Parliment, the World War II nerve center has been incredibly well preserved and opened to the public since 1984.
See the highlights in just a couple of hours, or spend the day taking in Churhill's rise to power and fame all the way through to his passing in 1965 and learn about his long-planned funeral that was appropriately dubbed "Operation Hope Not".  This should be at the top of any history buff's list of things to do while in London
If you're looking to take in a memorable meal then go with the traditional fish and chips with a side of mushy peas or some bangers and mash in one of London's countless restaurants or pubs.
If you've already given those a shot and are open to something a bit different, try the unassuming Southern Indian restaurant that goes by the name of "Rasa" on Dering Street.
Originally opened as a vegetarian restaurant, meat dishes were added to the menu over the years and the quaint side-street eatery has earned a reputation not only for amazing food, but fantastic customer service.  Try the banana boli…you won't regret it.
If you're not feeling quite that adventurous and would prefer some more familiar options, Bar Remo offers some of London's best Italian food.  Whether it's a pasta dish, a chicken dish or just a glass of wine or two, you can't go wrong with this option.
Speaking of wine, two excellent options for those who love their crushed grapes would be Gordon's Wine Bar, the oldest  wine bar in London or the Cork and Bottle.
Established in 1890, Gordon's does their best to preserve that old feel.  Inside, you'll find dimly lit cramped quarters that some consider undesirable, but others see as an effort to maintain the bar's nostalgic feel.  If you're a bit claustrophobic you could always step outside on to Gordon's courtyard/patio, or take a trip to the aforementioned Cork and Bottle.
Located in Leicester Square, this wine bar/restaurant can be an incredible place to go with friends if you plan ahead.  They stock thousands of bottles of wine and offer some very good food options, but their character  lies in their "alcove" seating.
Several tables dotted along the perimeter of the bar that house tables capable of seating anywhere from 4 to 10 diners, depending on which table you reserve. While you're still in a popular night spot, calling ahead to reserve an alcove isolates you and your party to enjoy each other's company in a private but unrestricted environment.
Just after a few pints?  That's great because the options are limitless as you'll likely find a pub within a stone's throw no matter where you are in the city.  It may be your first time in London, but why not go to a pub you'll recognize?
Fans of the classic London-based movie "Snatch" will want to pay a visit to The Jolly Gardeners.  Referred to in the film as "The Drowning Trout", this German themed pub is a bit off the beaten path so you may want to get a cab, but it looks just as it did in the classic scene featuring Vinnie Jones, so stop in and have a few pints, but leave your Desert Eagle at home.
Also Consider:
The Thames- Spend a few hours walking the south bank of the River Thames and hit a few bars or restaurants along the way.  "The Anchor" is a pub that's fairly "touristy", but a London landmark as famed writer Samuel Pepys sat and watched London burn from there in the great fire of 1666.  Also a filming location for Tom Cruise's Mission Impossible.
Borough Market- One of London's oldest landmarks, initially established by the Romans and is said to have existed as early as the year 1014. If you like good cheese, Neil's Yard serves up some of the best and freshest options in London.  Also limitless food options prepared on site throughout the market.
Royal Albert Hall-  The only venue ever to have the Beatles and Rolling Stones on the same bill on the same night.  Need I say more?
Jets vs. Dolphins….we hope to see you there.
Videos
NY Jets Phase 3 OTAs, Expectations and a Minor Calf Tweak with Greg Renoff