Bowles Clears up Jets QB Situation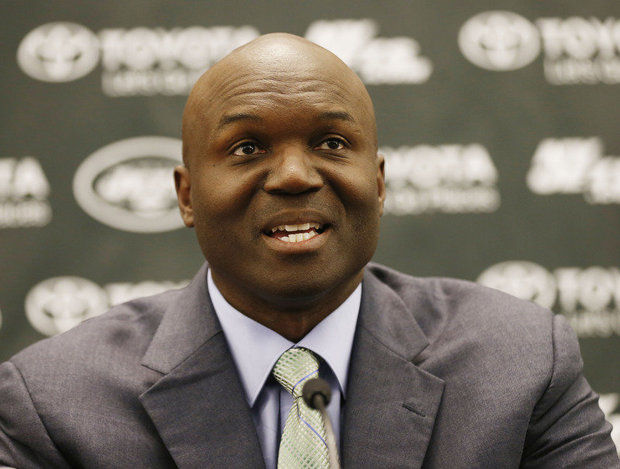 By Glenn Naughton
Jets offensive coordinator Chan Gailey kicked off a mini firestorm in Jet land last week following his comments to the New York media in regards to the starting quarterback position.
While Gailey did sound somewhat non-committal when asked to guarantee Smith would start the Jets' home opener against the Browns, he was quite definitive in saying that there would be no quarterback competition during training camp between Smith and newly acquired Ryan Fitzpatrick.  Pressed as to why Smith wouldn't be asked to earn the job, he didn't hesitate, "because Geno's the starter".
As expected, head coach Todd Bowles was asked to address Gailey's statement and his comments will likley put fans at ease.
"Chan's very matter-of-fact," Bowles said. "Come camp time, there will be competition at the spot" and continued, "You don't start out having two or three games getting first-team reps, I view it as open competition. It's [Smith's] to lose".
With Smith coming off of a less than stellar sophomore season, and an offseason that has arguably resulted in one of the most talented rosters in the NFL, some fans were just hoping to hear that the two quarterbacks would have a competition and that the starting job would be based on game day performance.  It appears now that Bowles plans on doing  just that.
Videos
Aaron Rodgers Injury Fallout & Jets/Bills Recap