Revis is Mentoring Milliner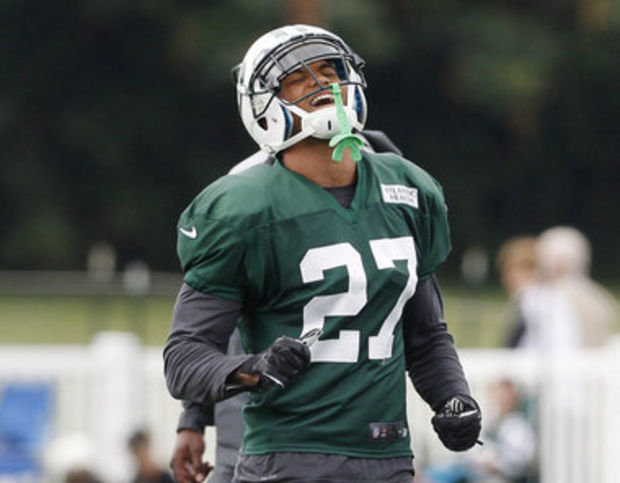 The benefit of having Darrelle Revis on your team is extremely obvious on game day. Shutting down the best wide receivers in the NFL is what Revis does consistently. Another benefit of having Revis on the roster is the effect he will have on younger players. Last season Dee Milliner was the # 1 CB on the roster. This year Dee Milliner seems to be behind Revis, Antonio Cromartie and Buster Skrine on the depth chart. That drop speaks more to the additions the Jets brought in and less about what the future holds for Milliner. His prospects are still bright and Revis spoke to the media about Dee Milliner.
On his impression of Dee Milliner being back on the field after his injury…
It has nothing to do with my opinion. John Mellody, the trainer, is monitoring him and making sure he takes the right steps to get back out on the field and today was his first day. I think as a whole defense, everybody is excited to see Dee get out there.
On what he has tried to teach Milliner…
Just basically, being a mentor as much as I can. Whatever question he has to ask, I try to give him the best answer I can, whether it's technique wise or off the field wise.
On if he senses an eagerness from Milliner…
Yes, I think he had a tough injury last year with the Achilles and at this point now, he's trying to get back into things. I think this is the time, right now at training camp, for him to get back into the mix and dust those cobwebs off. He hasn't played in a whole year. This is a great time for him to get back into the flow of things.
Videos
Aaron Rodgers Injury Fallout & Jets/Bills Recap