Home Slider NY Jets Training Camp
Sunday Notes: Green and White Practice, the Injury Bug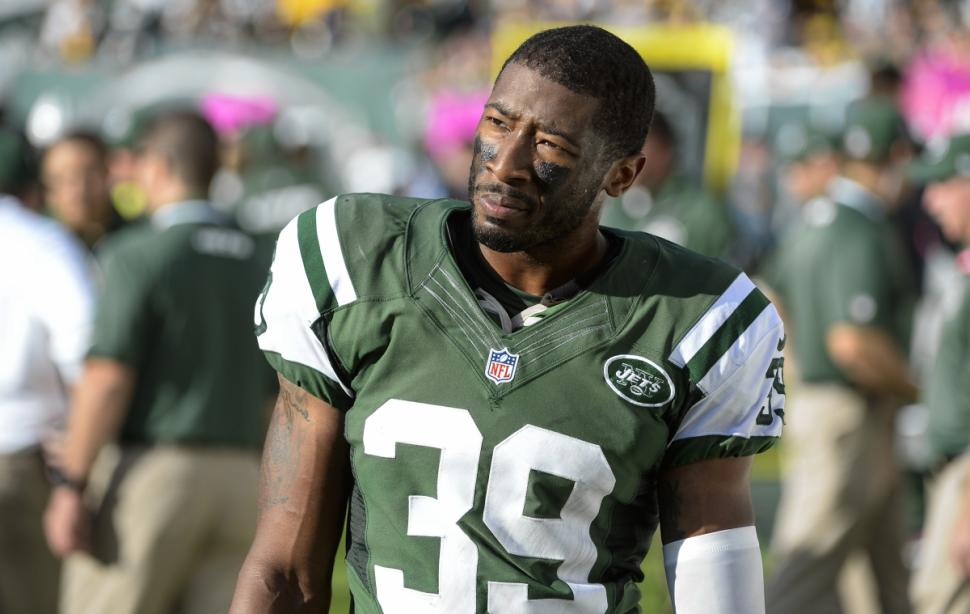 A Quick Recap of This Week in JetNation:
10,000 Attend Jets Green and White Practice
Over 10,000 fans made the trip to MetLife Stadium to watch the Green and White practice. Geno Smith got off to a slow start and heard it from the crowd, garnering boos after a fumble and a near interception. Geno picked up the pace ending the night with 10 out of 13 passes completed and two touchdowns. Although Geno has fumbled the ball twice through camp, he remains interception-free. Smith believes he's learned how to deal with a tough crowd through his two seasons in New York stating, "In two years I've developed some really thick skin, I know how to handle it now." Smith had some learning experiences along the way, most notably a fine from the league due to cursing at a heckling fan after a game.
Willie Colon took the majority of the reps with the first team during the Green and White practice, and looks to be the favorite to win the starting right guard job. Brian Winters ran with the backups and Oday Aboushi was with the third-stringers. Unless Colon manages to get injured it should be his job to win, making any talk about free agent Evan Mathis little more than speculation.
Brandon Marshall looked the part, hauling in two touchdowns on the night. Marshall's highlight of the night was a 35-yard touchdown pass over Antonio Cromartie. The wide receivers looked solid overall, and the younger players are getting a chance to show what they can do with a few players dealing with injuries.
Nick Folk was solid as usual, hitting everything he lined up for including three field goals, and two extra points. Folk's highlight was nailing a 56-yard field goal at the end of practice. If Folk had hit that field goal during a game it would have tied the franchise record for distance. Jacob Schum and Ryan Quigley are locked in a battle at punter, but it seems that incumbent Ryan Quigley has the slight edge.
There were more players that impressed rather than disappointed during Saturday night's Green and White practice, which is a good thing for the Jets. Players who impressed include: Rontez Miles with two pass break-ups and a fumble recovery, Quinton Coples with a sack and impressive motor, Quincy Enunwa had some nice grabs mainly a sideline grab from Bryce Petty, Buster Skrine with three pass break-ups one against each quarterback, Bilal Powell who had a 39-yard touchdown run, and of course Brandon Marshall with a 35-yard touchdown grab, and a 1-yard touchdown grab on a slant route.
Players who disappointed include: Antonio Cromartie who gave up the 35-yard touchdown pass to Brandon Marshall and claimed there was a push off by Marshall when there clearly wasn't, Cromartie has also been somewhat of a liability in training camp giving up big plays too often, Jonathon Rumph had multiple drops and didn't take advantage of an opportunity to make a good impression with a few other receivers out with injury.
The Injury Bug is Biting the Jets Hard
The Jets didn't escape the Green and White Practice unscathed, four players suffered some form of injury Saturday night. Walter Powell (groin), T.J. Graham (hamstring), Steve Maneri (hamstring), and Zac Stacy with an undisclosed injury didn't finish practice.
This has been a tough training camp so far for the Jets, already losing two players for the season. Zach Sudfeld went down during OTAs with a hit from Calvin Pryor that ended his season, and Antonio Allen recently went down with a freak accident tearing his Achilles. Dee Milliner suffered a fairly serious injury as well injuring his wrist, Milliner had surgery on Friday and will be out for six to eight weeks.
Muhammad Wilkerson's status is doubtful for the Jets preseason game against the Lions. Wilkerson has hamstring tightness according to Todd Bowles, and has missed the last five practices. Before the Jets Green and White scrimmage Wilkerson was seen moving around well, and looks like they're just being cautious with his return.
Other players with injuries include: Chris Owusu (concussion), Charles Brown, Shaq Evans, Keith Lewis, Kevin Vickerson and Stevan Ridley are also still on the PUP list.
Other Notes
The Jets waived fullback J.C. Copeland, and injured safety Antonio Allen. The Jets will likely bring Antonio Allen back to injured reserve if he clears waivers. The Jets also signed wide receiver Arthur Williams, and cornerback Keon Lyn was brought in to add depth to the position with a few injuries mounting in the secondary.
ESPN's First Take program joined the Jets at training camp on Thursday. Antonio Cromartie, Brandon Marshall, Darrelle Revis, and Todd Bowles all made appearances on the show. All of them had interesting topics to discuss, but possibly the most interesting was Antonio Cromartie's comment supporting his rival Tom Brady. Although there has been bad blood and trash talk about the Jets' biggest rival in the past, Todd Bowles has stressed that the Jets will focus on themselves this season before anyone else.
There were some players who impressed at Saturday night's Green and White scrimmage, but there are other players who have made a bigger impression throughout the week. Some players to watch who have really stood out this past week throughout training camp have been: Chris Owusu, Quincy Enunwa, Buster Skrine, Quinton Coples, and Bilal Powell.
The Jets have two more practices before their first preseason game on Thursday against the Detroit Lions. Things will really start to pick up when the cuts begin after September 1st, the Jets will need trim their roster from 90 to 75 players. Until then competition will be fiery for players battling to secure their roster spots.
Videos
New York Jets OTA Presser Takeaways, Aaron Rodgers' Impact and Summer Delusion