Todd Bowles Press Conference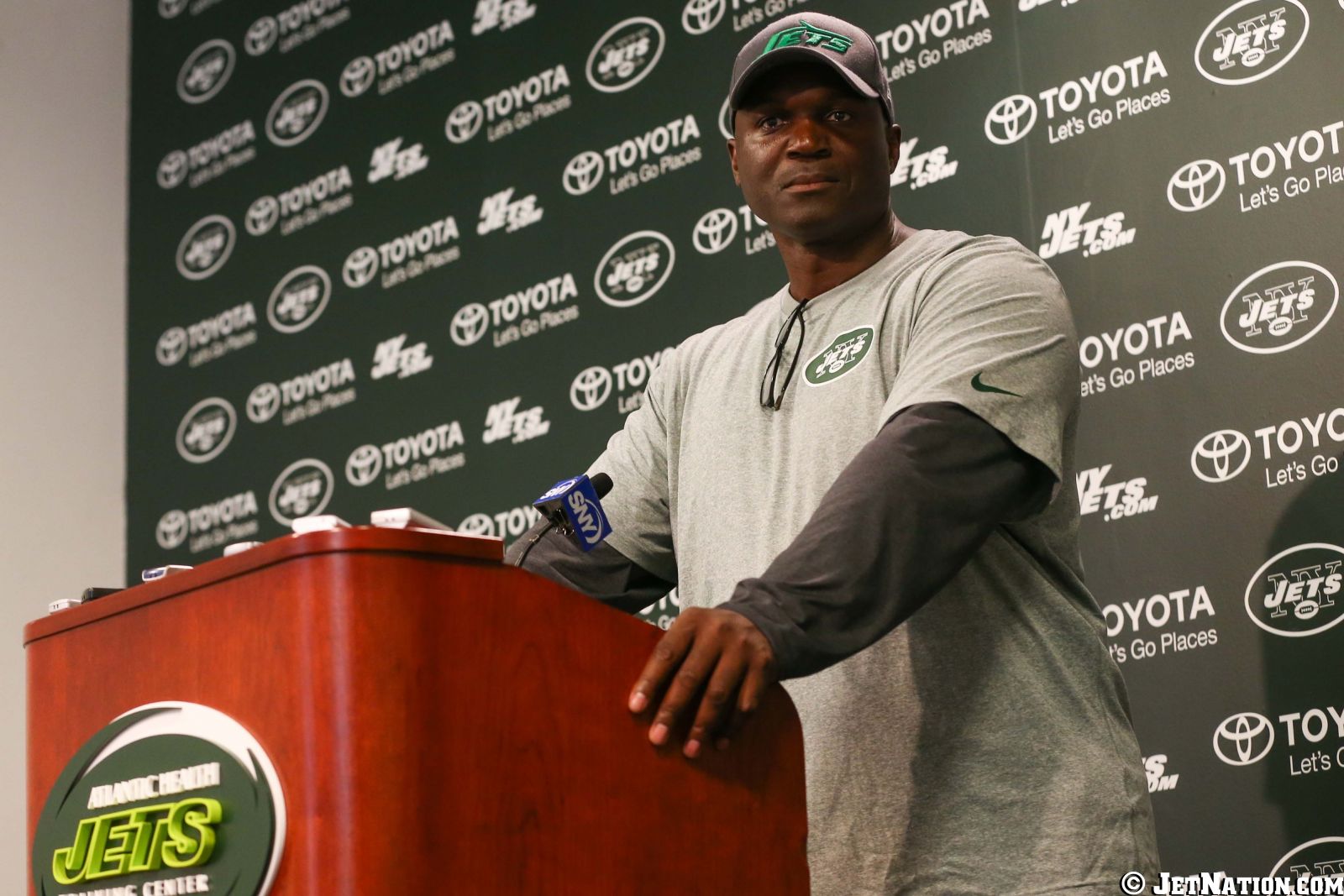 Here is the transcript from the press conference earlier today with NY Jets head coach Todd Bowles. This is when he announced that Geno Smith had a broken jaw to the media.
Opening statement…
This is very brief because I have practice, but our quarterback is out six to 10 weeks, meaning Geno (Smith). There was an altercation in the locker room. It had nothing to do with football. It was something very childish. He got coldcocked, sucker punched, whatever you want to call it, in the jaw. He has a broken jaw, fractured jaw, it requires some surgery. He won't be at practice today, so you won't see him today. The culprit was IK (Ikemefuna Enemkpali), the outside linebacker, who has been released. We released IK and that's pretty much the gist of it. I have meetings and if you want to know more after practice, I can tell you more, but he (Geno Smith) will be out six to ten weeks at least and IK is gone and he won't be practicing today. (Smith) won't be playing this weekend, he probably won't play in the preseason and depending on how surgery goes, we'll see where we go from there. We may add or not add another quarterback, but we are down (a player at the quarterback position). It's something we're dealing with. The team knows it's something we don't tolerate, something we can't stand. You don't walk up to another man and punch him in the face."
On when the incident happened…
It happened this morning.
On coach's bewilderment level on this…
It's something you don't tolerate. You can't tolerate that. If you have a team and you have a bunch of side issues, you can't tolerate that and this is something that happens in the locker room. We're dealing with it internally and that's where we're at right now.
On what caused IK to punch Geno Smith…
I'll let them tell you. It's something very childish, something that sixth graders could have talked about. It had no reason happening and if they want to tell you what happened, they can tell you what happened, but I told them I wouldn't say anything about it, so I'll keep it there. I can talk to you guys after practice because I have meetings and then practice.
On whether there was a prior issue between the two players…
Not to my knowledge. Obviously, it was a sudden thing. I don't know what kind of history they have, but I'll get more details and I'll let you know after practice. You can ask their people what happened, but he (Smith) is down and he won't be playing this weekend.
Videos
Aaron Rodgers Injury Fallout & Jets/Bills Recap