Home Slider NY Jets Training Camp
2015 JETS FAMILY NIGHT AT HOFSTRA UNIVERSITY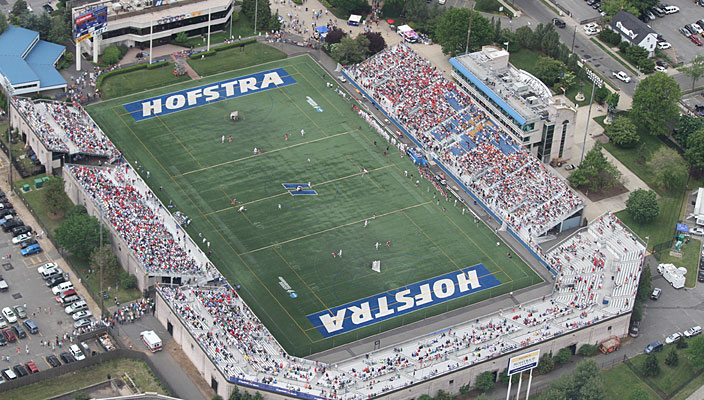 The Jets will be returning to Hofstra University on Sunday for family night. The full press release appears below.
2015 JETS FAMILY NIGHT AT HOFSTRA UNIVERSITY
August 21, 2015 – The New York Jets return to Long Island to host their annual Jets Family Night, presented by JetBlue, at Hofstra University on Sunday, August 23, 2015.
In keeping with tradition, Family Night continues to be a special evening for families and their children. The Long Island fan base will have the opportunity to take part in pre-practice entertainment, which includes Jets Fest presented by Chase, an interactive theme park for kids with inflatable rides, music, a photo booth and more. Additionally, members of the New York Jets Flight Crew will be posing for photos and signing their 2016-2017 swimsuit calendar. Eight members of the Jets Long Island Legends will also be in attendance. Prior to practice, the New York Blood Center will host a blood drive. Donors will receive tickets to the New York Jets vs. Philadelphia Eagles preseason contest while supplies last.
As players take the field for practice, 50 members from Gen Jets Kids Club presented by Chase will form a tunnel for high-fives. At the conclusion of Family Night practice, fans will have the opportunity to get autographs from players.
Admission and parking for Family Night is free, but tickets are required. Fans can register for and print tickets, as well as find information on parking and directions, by visiting newyorkjets.com/camp.
What:                          New York Jets Players, Flight Crew and Long Island Alumni
What:                          New York Jets Family Night at Hofstra University
When:                         Sunday, August 23, 2015 7 p.m.  (Gates open at 5:30 p.m.)         
Where:                        Hofstra University
                                 James M. Shuart Stadium
                                 900 Fulton Avenue
                                 Hempstead, NY 11549
Videos
Aaron Rodgers Injury Fallout & Jets/Bills Recap