Jets Bringing in QB Josh Johnson for Workout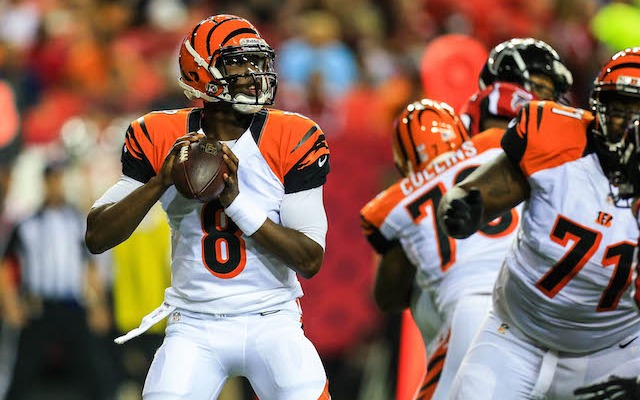 By Glenn Naughton
Still not satisfied with their quarterback depth chart, the New York Jets are reportedly set to bring in Josh Johnson who was recently let go by the Cincinnati Bengals for a workout.
Josh Johnson scheduled for workout with Jets http://t.co/gKzHLlEZX1

— ProFootballTalk (@ProFootballTalk) August 27, 2015
Johnson, a five year veteran has spent time with four different NFL teams, going winless in five career starts while throwing 5 touchdowns to 10 interceptions while completing 54.2% of his passes.
With Geno Smith out for the foreseeable future and veteran Matt Flynn still nursing a balky hamstring, Johnson could give the Jets another arm to work through the remainder of the pre-season.
Videos
Was Boomer Right to Blast Becton? Former Jets QB Sounds off Against Jets Tackle.