Recapping Jets Cut Down Day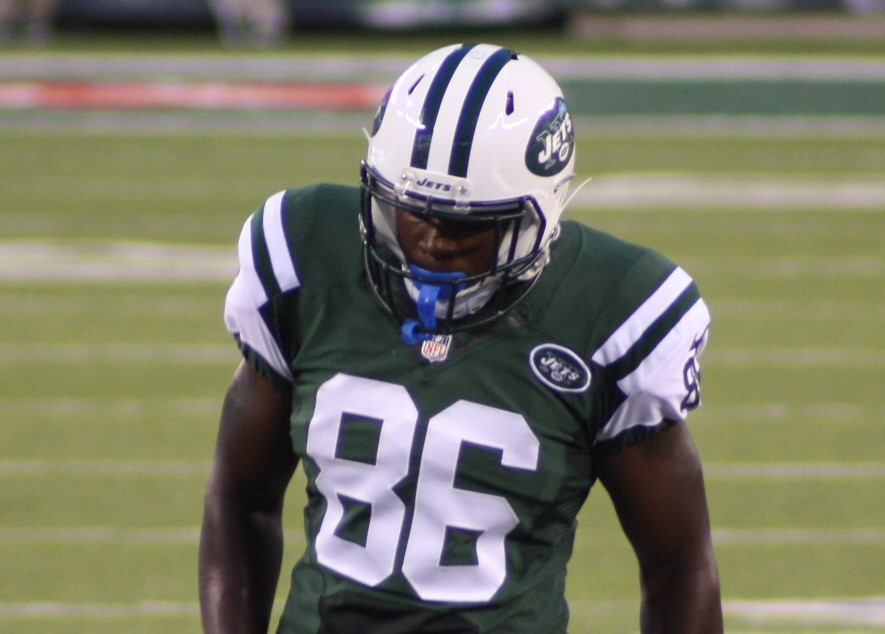 By Glenn Naughton
The New York Jets made all of the necessary roster moves today that were needed to get down to the league mandated 53-man roster.  Below is a review of those moves per the Jets press release, with accompanying comments from JetNation.com.
From the New York Jets:
September 5, 2015 – The New York Jets released the players below and placed RB Stevan Ridley on the Reserve/Physically Unable to Perform (PUP) List. G Oday Aboushi and DE Sheldon Richardson will begin their NFL suspensions at 4:00 p.m. Clubs had to reduce their roster to a maximum of 53 players by 4:00 p.m. on Saturday, September 5.
Released
Jason Babin (LB/6-3/267/Western Michigan/Paw Paw, MI)
Babin became expendable given the emergence of seond-year linebacker Trevor Reilly and the drafting of rookie Lorenzo Mauldin.
Deion Barnes (LB/6-4/255/Penn State/Philadelphia, PA)
An excellent pre-season performer, don't be surprised if Barnes winds up on the Jets practice squad.
Charles Brown (T/6-5/300/Southern California/Chino Hills, CA)
Brown was a long and his release comes as little surprise.
Durell Eskridge (S/6-3/207/Syracuse/Miami, FL)
Another player who could wind up on the practice squad, Eskridge is a long, athletic safety who needs some polish, we should know soon enough if the Jets feel the same way.
Shaquelle Evans (WR/6-1/213/UCLA/Inglewood, CA)
Another failed John Idzik draft choice, Evans missed all of last season with a shoulder injury and couldn't stick with Gang Green this season after a relatively quiet camp.
Matt Flynn (QB/6-2/225/Louisiana State/Tyler, TX)
Brought in as a possible back-up for the opening weeks of the season with Geno Smith on the shelf. The Jets may be prepared to go with two quarterbacks until Smith returns, or another signal caller may join the fold.
Julian Howsare (FB-OLB/6-3/255/Clarion/Altoona, PA)
Another long shot out of Carion, Howare was hoping to make the team as a special-teamer but it looks like the fullback/linebacker may not return.
Josh Johnson (QB/6-3/198/San Diego/Oakland, CA)
Johnson spent a very short time with the Jets, signing just a couple of weeks ago and getting a look in the Jets fourth and final pre-season game.  Some expected Flynn or Johnson to stick, so much for that.
Wesley Johnson (G/6-5/297/Vanderbilt/Nashville, TN)
Johnson surprisingly showed up on last week's unofficial depth chart as the number two center but that is of course why it was unofficial.
Taiwan Jones (LB/6-3/252/Michigan State/New Baltimore, MI)
Jones played his best game last week against the Eagles but it wasn't enough to convince the Jets coaching staff to retain him at a position with little room for extra bodies.  Jamari Lattimore and Erin Henderson look to have locked down the reserve roles.
Keon Lyn (CB/6-1/201/Syracuse/Miramar, FL)
Lyn never really had a shot with the amount of depth the Jets have at the CB position.
Arthur Lynch (TE/6-5/254/Georgia/Dartmouth, MA)
One of many TE's brought in over the course of the past several weeks, Lynch didn't do enough in his short time with the Jets to warrant a roster spot.
Joe Mays (LB/5-11/244/North Dakota State/Chicago, IL)
Mays had one of the better camps of any player who was let go, but as mentioned above with Jones, too much depth at ILB for Mays to overcome.
Chris Owusu (WR/6-2/200/Stanford/Westlake Village, CA)
One of the more surprising moves as Owusu had an excellent camp and was mentioned on a seemingly daily basis as a player who was opening eyes in Florham Park after a strong finish to 2014.  Perhaps a long history of concussions played a role in the Jets deciding to part ways with the talented receiver.
Walter Powell (WR/6-0/189/Murray State/St. Louis, MO)
Another surprising move as Powell was arguably team's best return man during the pre-season and was thought to be in a battle with Owusu for one of the final receiver spots on the roster.  As it turned out, neither one got the nod.
Daryl Richardson (RB/5-10/196/Abilene Christian/Jacksonville, FL)
Carried by the Jets on their practice squad last season, Richardson too was faced with heavy competition and was beaten by former teammate Zac Stacy.
Wes Saxton (TE/6-4/235/South Alabama/Hueytown, AL)
A one-dimensional player from South Alabama, Saxton's inability to block made him a younger, less experienced version of Jeff Cumberland.  Could garner practice squad consideration.
Ronald Talley (DE/6-3/282/Delaware/Detroit, MI)
As with any defensive lineman on the Jets roster, cracking the 53-man roster was going to be too tall of an order for some players and Talley was one of them.
Jordan Williams (DE/6-4/287/Tennessee/Gainesville, FL)
Undrafted, versatile undrafted rookie free agent did little to earn a spot.
Reserve/Physically Unable to Perform (PUP)
Stevan Ridley (RB/5-11/220/Louisiana State/Natchez, MS)
Reserve/Suspended (as of 4:00 p.m.)
Oday Aboushi (G/6-5/308/Virginia/Brooklyn, NY)
Sheldon Richardson (DE/6-3/294/Missouri/St. Louis, MO)
Videos
Aaron Rodgers Injury Fallout & Jets/Bills Recap