Jets Announce Practice Squad Additions; Update Milliner Injury Status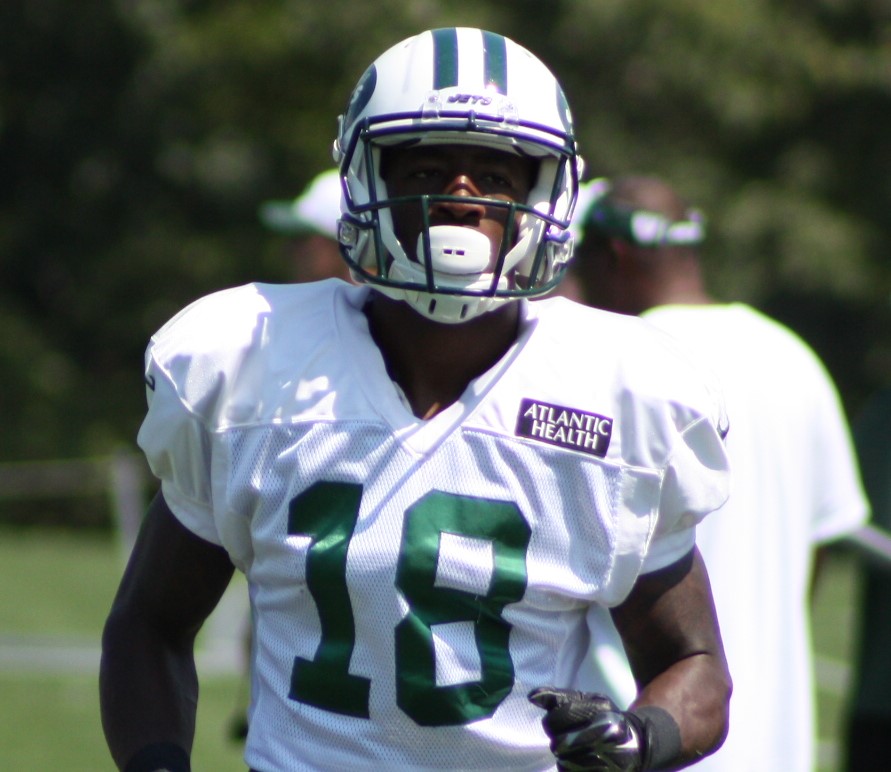 By Glenn Naughton
Another busy day for the New York Jets who have officially announced the addition of 8 players to their practice squad while also providing an update on the status of cornerback Dee Milliner.
Below is the official release from the Jets with commentary from JetNation.com on each player added to the practice squad.
Jets Place CB Milliner on Short-Term IR;
Sign WR Owusu, Name Eight to Practice Squad
September 6, 2015 – The New York Jets have placed CB Dee Milliner on Short-Term Injured Reserve and signed WR Chris Owusu. The team has also signed eight players to the practice squad.
Practice Squad:
Deion Barnes (LB/6-4/255/Penn State/Philadelphia, PA)
Barnes, an undrafted free agent was highlighted by JetNation.com earlier in training camp and then again yesterday as a standout who was likely to earn a spot on the practice squad and pleased to see that he did.
Julian Howsare (FB-OLB/6-3/255/Clarion/Altoona, PA)
Howsare's spot came as somewhat of a surprise based solely on his position.  Unless the Jets plan on allowing him to earn some time on defense, using a spot on a fullback didn't seem highly probable in Chan Gailey's offense.
Wesley Johnson (G/6-5/297/Vanderbilt/Nashville, TN)
A versatile lineman who earned significant playing time at center during the pre-season and did enough to impress the Jets brass.
Taiwan Jones (LB/6-3/252/Michigan State/New Baltimore, MI)
Jones, a hard-hitting undrafted free agent flashed at times in camp but got caught up in a numbers game.  Too many quality players at ILB meant it was a practice squad spot for Jones.
Keon Lyn (CB/6-1/201/Syracuse/Miramar, FL)
Lyn, a cornerback with good size who got little playing time in camp appeared to be a player head coach Todd Bowles took an interest in.  We noticed Bowles pulling Lyn aside at one point in Florham Park for an extended one-on-one mentoring session and despite great depth at the position, the Jets opted to bring Lyn back.
Walter Powell (WR/6-0/189/Murray State/St. Louis, MO)
This one brought a smile to the faces of  many Jets fans as Powell had a solid camp and looked to be Gang Green's top return man, running a punt back against the Giants for a 54-yard touchdown.
Wes Saxton (TE/6-4/235/South Alabama/Hueytown, AL)
A physically gifted but raw receiving tight end out of South Alabama, Saxton may have a future as an H-back in the NFL but for now he'll sit and learn behind Jeff Cumberland.
Jordan Williams (DE/6-4/287/Tennessee/Gainesville, FL)
Another undrafted rookie free agent, Williams didn't make much a name for himself in the pre-season, but this staff clearly saw something they liked in asking the versatile lineman to return.
Log on to discuss all of today's transactions on the JetNation.com forums.
Videos
NY Jets Phase 3 OTAs, Expectations and a Minor Calf Tweak with Greg Renoff