Featured Editorials Home Slider
IndyStar Writer Gregg Doyel Talks Colts With JetNation.com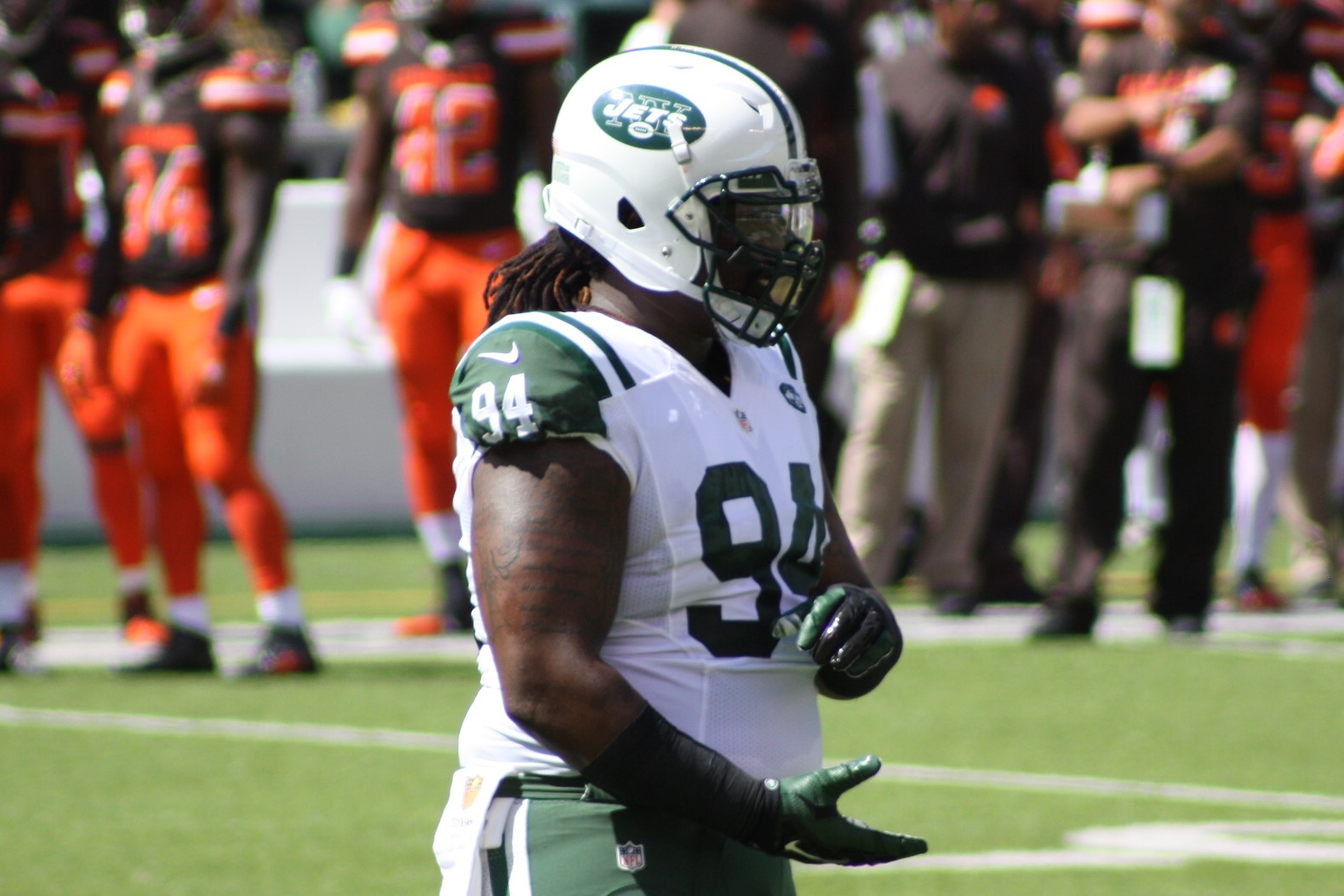 By Glenn Naughton
As the Jets prepare for their week 2 match-up against the Indianapolis Colts, JetNation.com reached out to Greg Doyell who covers the Colts for IndyStar.com.  Doyell was happy to offer his perspective on the Colts' opening day loss to the Bills, some key matchups against the Jets, and the Colts contentious front office situation.
Glenn Naughton: Gregg, first of all I'd like to thank you for taking the time to speak with JetNation.com.
Gregg Doyel:  No problem Glenn, thanks for having me, I appreciate it.
GN: The first thing I have to ask as  Jets fan Gregg, isn't so much about this week's match-up, but please tell me that the fans of Indianapolis appreciate what they have in having gone from Peyton Manning to Andrew Luck at the quarterback position while Jets fans have gone through the likes of Bubby Brister and Mark Sanchez.
GD: You know what?  On the one hand they do, but you can never have enough.  No matter how much money you have it's never enough.  The Patriots, no matter how much they win, they keep cheating.  It's never enough.  No one is ever satisfied.  Colts fans have one super bowl, which is one more than most teams.
I'm not trying to be mean but I know it's more than the Jets have won in over 20 years.  I think, no I know, they're disappointed.  They look back and they had Peyton Manning for all that time, and Andrew Luck now, so they know how lucky they are, but they also know they really haven't cashed in on this lottery ticket.
11-5, 12-4, 13-3 is fun every year, but when you look back over 20 years and you only have one ring you say "wait, something's wrong here" but yeah, that's where they are.
GN: The Colts lost in week one so it's only one loss but it may have come as somewhat of a surprise since it was to Buffalo who did win nine games last year, but I'm sure a lot of fans looked at the match-up and said "Tyrod Taylor against Andrew Luck, that's a win", but obviously they lost which had to come as a surprise to some people.
GD: Oh yeah, it was shocking.  You know, losing on the road on the NFL to a team that had a winning record shouldn't be all that shocking, but to be down 24-0 as the Colts were, and to look bad, I mean, you can lose, but to lose the way they lost…uncompetitive.  That loss was  jolting and jarring.  Nobody saw that coming.  As time passes it makes sense.
The Bills are good.  I'm not sure they're good enough to win that division, but just the fact that I'm saying I'm not sure means they've come a long way at least in my opinion.  I never dreamed that a week ago I'd be saying 'I'm not sure they can win it'  but they're good.  The Bills at the end of the year could be 12-4 and it wouldn't be shocking and they're still talking about it on the radio.
Wait until they get Marcel Darius back.  They demolished the Colts offense which was one of the best in the NFL last season and they added Andre Johnson, Frank Gore and Phillip Dorsett in the first round and the Bills demolished them without Darius who might be their best defensive player.
GN: That actually brings me to my next question.  It's interesting that the Colts got the Bills and Jets back-to-back because you have a guy in Antonio Cromartie who played for Todd Bowles in Arizona last season and Rex Ryan before that.  Cromartie said during the off-season that both defenses were very similar and both the Jets and Bills have great fronts.  With Damon Harrison coming off of a very strong performance, he ill be manned up on Khaled Holmes who really struggled in the opener for the Colts.  How does Indy get ready to take on the Jets after what they saw from Buffalo?
GD: Well, what they learned against Buffalo is that they can't handle all of this pressure yet.  What they were doing schematically wasn't getting it done.  I'm not saying that now they can handle it, but you don't know what you don't know until you find out you don't know.  They knew they were going to get blitzed by Rex Ryan, but now they know they weren't ready for it.  Now they can take a week knowing they'll see it again.  Even if they didn't have a similar scheme, the Bills gave the blueprint to beat Andrew Luck and of course it helps that they have a great front.  I suspect they'll be more competitive, but at the same time the Colts offensive line has been a question-mark for everyone. Outside of Costanzo, the other four guys are unknowns.  Time might show that they're a good line, but right now on paper, they've got four question-marks out of five, and now the Jets are about to bring some heat.
If this game goes badly for the Colts, I'll be surprised, but I won't be shocked because I've already seen it go bad once against Buffalo.
GN: I think that's a prevailing thought among Jets fans right now.  You can't expect to go on the road and beat
Andrew Luck who's going to have some sense of desperation to avoid an 0-2 start, so while not everyone expects them to win, I don't think anybody will be shocked if they do because the Jets defense should be able to keep them in the game.
Another player I wanted to ask you about was Darius Butler.  I know he struggled last week and gave up a big touchdown to Percy Harvin.  How do you see him matching up against bigger receivers in Brandon Marshall and Eric Decker, or a player who not everyone is familiar with but a speedster like Chris Owusu who runs in the 4.3's and had a big 43-yard reception last week?
GD: I really like Darius Butler.  I don't know him very well but I know him a little bit and I like him.  However, not to be disrespectful to Darius, but I just don't think he's very good.  I think he's good in certain situations.  In the slot, against smaller receivers he's good.  However, playing against top receivers, it's a mismatch.  If the Jets can get a guy like Decker on him, that's a match-up the Jets are gonna' win.
GN: One big factor this week is the status of TY Hilton who is reportedly day-to-day.  Is that what you're still hearing now and do you expect him to play?
GD: I'd be really surprised if he's anything other than a game-time decision.  If he's not a game-time decision then he'll been ruled out.  I don't think he's gonna' play because the Colts have shown that they're very conservative with injuries.  A lot of teams are, but one example is Robert Mathis.  He had the achilles issue a year ago, hasn't practiced in two or three weeks, has ramped up his intensity and he wants to go and they're telling him "We know you want to play but we value you too much".  So with Hilton, they just gave him a ton of money and he's a little guy, so it doesn't pay to rush him back on the field.  Jim Irsay said the other day that TY is going to miss a couple of weeks so if I'm a betting guy, I say he's not gonna' play.
GN: If TY is out, a couple of young guys, Dontae Moncrief and Phillip Dorsett are other options at receiver.  How are the Colts feeling about them right now?  Did they impress in the pre-season and how are they viewed up to now?
GD: Indy's not feeling as good about those guys as they were a week ago.  I know I, as a writer, I'm not as high on Dorsett as I was a week ago either. It's not because of what Dorsett did or didn't do on Sunday against the Bills which was muff a punt, but as a receiver, the Colts don't think much of him yet.  Before TY Hilton got hurt, Dorsett only played one snap against the Bills.  He led them in catches in the pre-season because if you're on him he'll go past you, and he gets big cushions since he's so fast so he caught a lot of short passes.  Right now though, they don't think he's ready.  With TY Hilton out this week, Pagano was asked if Dorsett was ready and he didn't say that he was, but just said, "It doesn't matter if he's ready, he has to play".
GN: What about Andre Johnson?
GD: You know what, maybe last week was an aberration so we'll see, but he looked old.  Granted he his old in football years, but he's never looked old until last week.  If he's hit that wall, that's not something you come back from so if TY Hilton isn't playing, there's not much to get excited about for these receivers.
GN: One final question that relates indirectly to Monday's game and that's the relationship between Head Coach Chuck Pagano and GM Ryan Grigson.  There's a lot of talk about Pagano being on his way out if he doesn't win a Super Bowl.  You wrote a piece on it recently as well.  How does the team prevent this from becoming a distraction on the field?
GD: There's really no way to stop it unless they do one of two things and one of them they're not going to do, which is to fire Pagano.  If you want to stop the noise you fire the head coach.  Now that creates all kinds of other problems and distractions and that's stupid so I'm not saying they're going to do that.
The other option is to give him a contract extension.  It's kind of unfathomable, although it's becoming more and more common in the NFL today, but you have a guy who is 33-15 in three years.  He made the playoffs his first year, won a playoff game in his second year, won two playoff games his third year.  Hard to believe he enters his final year with no contract.
The Broncos though, they fired John Fox after four years and 46 wins.  The 49ers let Jim Harbaugh go but when you have a great quarterback like Fox did and like Pagano has, you don't get a lot of rope anymore.  You better win or they're gonna' find somebody who can.  So now, Pagano is coaching for his career, and the best thing Grigson did was draft Andrew Luck, and everybody knew he had to do that.  If a choice has to be made after the season, I think the one to go is Pagano.
GN: With that Gregg, thank you so much for joining JetNation.com and keep up the great work with IndyStar.com
GD: Glenn, there are a lot of options in the Indy market so thanks for reaching out to me to talk a little football.
*You can follow Gregg Doyel on twitter at @GreggDoyelStar
Videos
New York Jets OTA Presser Takeaways, Aaron Rodgers' Impact and Summer Delusion