Featured Editorials Home Slider
Monday Notes: Cromartie, Mauldin Avoid Serious Injuries, Jets Ready for Monday Night Football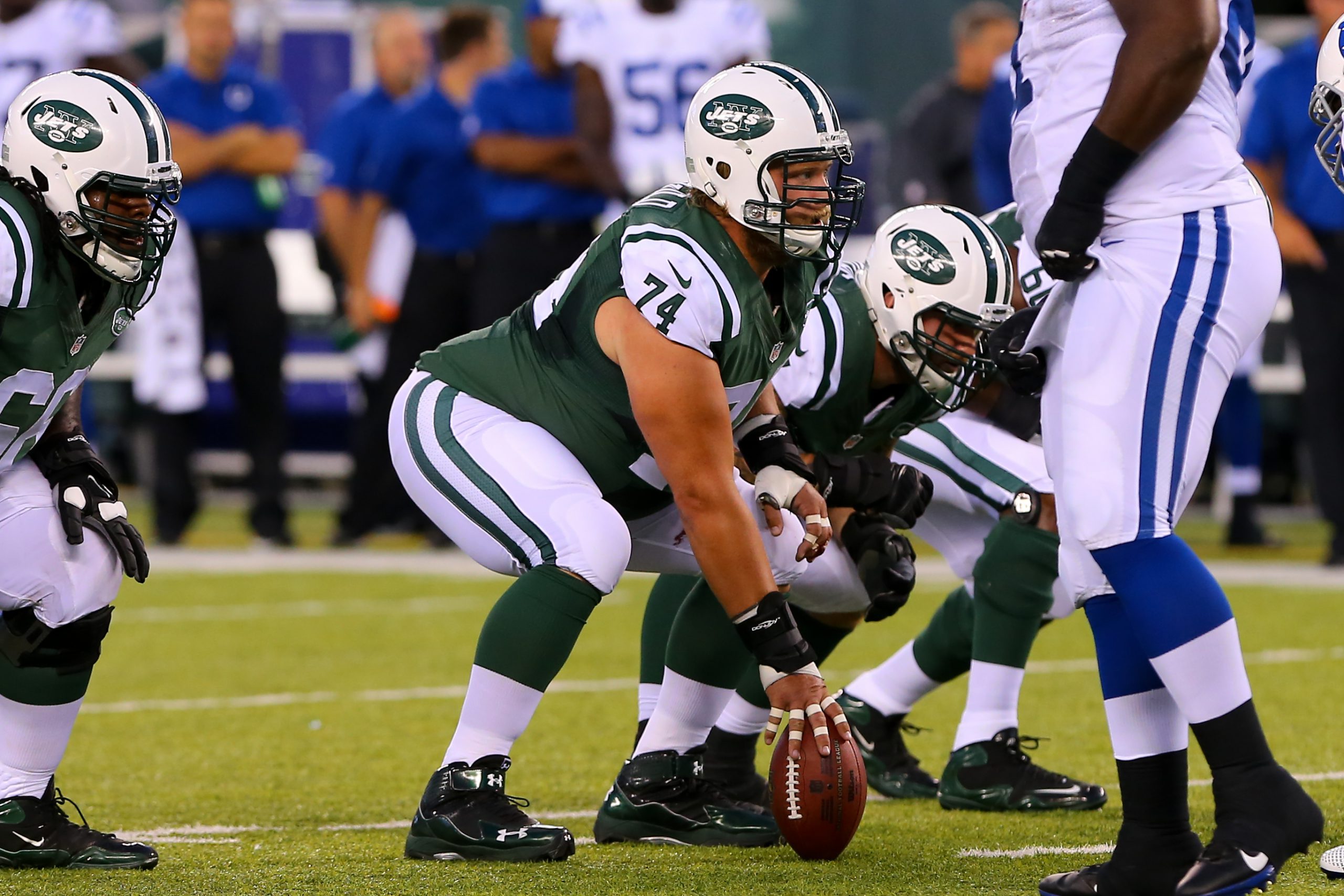 A Quick Recap of Last Week in JetNation:
Jets Fans can Share a Sigh of Relief Following Good News on the Injury Front
Both Antonio Cromartie and Lorenzo Mauldin had gruesome injuries in last Sunday's game against the Browns. The worst was feared when both players were carted off the field, and didn't return. Initially it seemed that both players had suffered season, if not career ending injuries. Cromartie suffered a knee injury, while Mauldin had suffered a head injury. There were a couple of other injuries as well, but they were obviously minor. Nick Mangold was replaced by Dakota Dozier for one play but came back on the next drive, and David Harris left the field for a play with a poked eye but returned later.
Cromartie's injury was an awkward one in the fact that it was a non-contact injury. Cromartie's knee buckled while he was turning around in coverage and he went straight to the turf, clearly in pain. Trainers assisted him to the sidelines, and worked on his leg for a couple of minutes before bringing the cart over and taking him to the locker room. It was initially thought that Cromartie had torn his ACL. Monday it was revealed through an MRI that Cromartie had no ligament damage and had only suffered a sprain in his knee. Todd Bowles said Cromartie is week-to-week with his injury and is considered questionable for the game against the Colts.
Thanks to fans, family, friends prayers and Mount Sinai Hospital for their awesome TLC. I will be perfectly fine. The lord was with me. TY

— Lorenzo Mauldin IV (@LozoIV) September 14, 2015
During his first regular season game of his career, Lorenzo Mauldin looked like he suffered an injury that could have ended his career just as quickly as it began. It wasn't exactly clear how Mauldin sustained his injury during the play, but it was clear something was wrong as he fell to the turf face first after he attempted to get up. Mauldin laid on the turf, motionless, until he was strapped down to the spinal board by the medical staff and then subsequently taken to the local hospital via ambulance. It was then later made clear that Mauldin had only suffered a concussion and not a neck injury as initially thought. Mauldin took to twitter to let everyone know he was alright: "I will be perfectly fine. The lord was with me." Mauldin was ruled out for the game against the Colts.
Both Chris Ivory and Darrin Walls suffered injures during practice throughout the week. Chris Ivory is listed as questionable with a groin injury, but is expected to suit up against the Colts for Monday Night Football. Darrin Walls is dealing with a hamstring injury and is doubtful for the game against the Colts. Geno Smith is still recovering, and will also be out for the game against the Colts.
Jets Will Look to Upset the Colts on Monday Night
The Jets are on the losing end of a rivalry that stretches back to Super Bowl III, the last and only Super Bowl win for them. The Jets are behind the Colts in the rivalry 40-27 all-time. Although recently the rivalry has been kinder to the Jets, who have won six of the last 10 match ups with the Colts. Arguably, the most important one in that 10 game span was the Jets' 2010 Wild Card victory over the Colts. Most recently the Jets trounced the Colts 35-9 in the 2012 regular season match up. During that game the Jets and Rex Ryan's defense wreaked havoc on Andrew Luck, which will likely be the key to success for Todd Bowles' Jets as well. Ryan's defense recorded two interceptions and four sacks on Luck. The Jets have 21 points off of turnovers so far this season, more than the 20 they had all last season. If the Jets can produce similar numbers against the Colts, a victory is highly likely.
There will be a couple of key match ups to watch in the Monday Night tilt, both at wide receiver/cornerback. Brandon Marshall will be going up against Vontae Davis for most, if not all of the game. Marshall has the size advantage at 6′ 4″ while Davis is 5′ 11″ but Davis is a renowned lock-down corner. Davis hasn't given up a touchdown reception since December 2013, a truly impressive statistic. Marshall will try to use his height to his advantage in the red zone, an area the Jets have excelled in so far. Another key match up will be Darrelle Revis against either T.Y. Hilton or Andre Johnson. Both are exceptional receivers, and Revis will face a tough challenge regardless. Hilton is dealing with a knee injury and hasn't practiced all week, although Colts' head coach Chuck Pagano believes Hilton will play.
Other Notes
Second round pick Devin Smith will likely make his debut against the Colts. Smith suffered broken ribs early in training camp and didn't participate in any preseason games or practices until recently. Smith began practicing fully this week and looks to be a full go Monday Night. It's not clear exactly how much the Jets will incorporate Smith into the game plan since he's missed the entire preseason and most of training camp. Most likely the Jets will work Smith into the lineup slowly, using him in certain packages. Offensive Coordinator Chan Gailey said Smith's role will be condensed earlier on in the season: "Put him at a spot and try to leave him there in order to keep it as simple as possible for him early in the year."
It will be interesting to see whether or not Jeremy Kerley is on the field at all with the return of Devin Smith. It's highly likely that Kerley could be restricted to a punt returner role. In the game against the Browns Kerley only had one offensive snap the entire game. This doesn't bode well for Kerley's chances of remaining a Jet after the season. When asked if he had considered asking for a trade, Kerley responded: "It hadn't crossed my mind." Kerley is making $3.5 million dollars this year, and it's hard to see the Jets keeping a punt returner for that kind of money.
Antonio Cromartie is listed as questionable for the game against the Colts, but it would be smart for the Jets to sit him for two reasons. The first reason is we've seen how Cromartie performs when he isn't 100 percent, he struggled most of the 2013 season with a nagging hip injury. Besides, it'd just be reckless to rush a 31-year-old cornerback back into the lineup when the average recovery time is two to three weeks for a sprained knee. The second reason is that Marcus Williams has been surprisingly impressive so far. Williams had three total tackles, three passes defended, and an interception against the Browns. It will be interesting to see how Williams performs if Cromartie does sit against the Colts.
If the Jets manage to go 2-0, it will be the first time they've done so in four years and only the 11th time in franchise history. It could be perceived as either a good or bad thing that the Colts were beaten 27-14 by the Buffalo Bills last week. It could either mean they're demoralized, and in turmoil or it could mean they're angry and motivated. Either way, the Jets will head into the Lion's den Monday Night looking for a second victory on the road for rookie head coach Todd Bowles.
Videos
New York Jets OTA Presser Takeaways, Aaron Rodgers' Impact and Summer Delusion