Featured Editorials Home Slider
Fitzpatrick's Efficiency Best for Jets Since Favre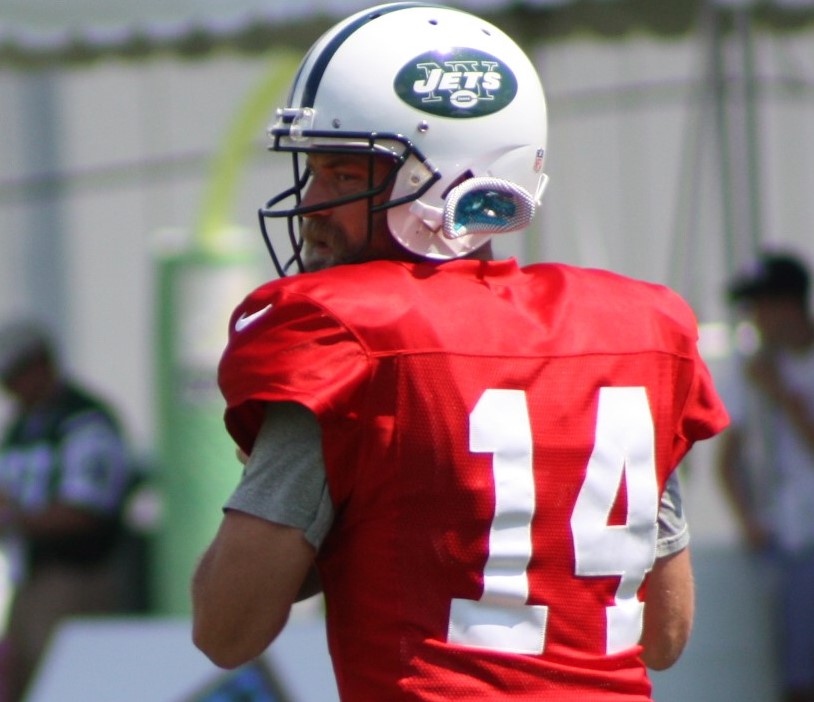 By Glenn Naughton
Given the current NFL rules that heavily favor the offense, especially in regards to the passing game, it's hard to believe that in his second start as a New York Jet, Ryan Fitzpatrick became the first Gang Green quarterback since Brett Favre in 2008 to play consecutive games in which he threw more touchdowns than interceptions while completing greater than 60% of his passes.
It was actually a three-week run for Favre in 2008, between weeks nine and eleven when the Jets squared off against St. Louis Cardinals, New England Patriots and Tennessee Titans.  Favre would dominate, completing over 75% of his passes in that three game stretch, throwing five touchdowns and just one interception.
Since then, it's been uncharted territory for the Jets, until yesterday against the Colts when Fitzpatrick was 22-34 (64.71%) with two TD's and an interception.
Fitzpatrick's totals through two games, 4 touchdowns to 2 interceptions with a 63.8% completion percentage isn't likely to be sustained, but there is every reason to expect a career year for the veteran who is back in a familiar offense under Chan Gailey, armed with great weapons in Brandon Marshall and Eric Decker, and a ground game that will give the Jets balance.
What Fitzpatrick was able to do in his first two starts was virtually impossible for the wildly erratic Mark Sanchez who struggled with consistency in four years as a starter with the Jets, and the same goes for Geno Smith who has had two seasons at the helm.
The mind-numbing stat serves as a reminder as to how awful and inconsistent the play has been for the Jets under center for the better part of a decade.
All told, since Favre's departure, sans Fitzpatrick, Jets quarterbacks have combined to throw 96 touchdowns and 105 interceptions while losing a staggering 45 fumbles, 34 by Sanchez, while completing just 55% of their passes.
How long Fitzpatrick is under center for the Jets remains to be seen, but for a franchise that has set the bar so low for quarteback play over the course of several decades, the sight of a quarterback taking care of the ball while putting points on the board is more than welcome, and well overdue.
Videos
Aaron Rodgers Injury Fallout & Jets/Bills Recap