Featured Editorials Home Slider
Mac's Moves Paying Immediate Dividends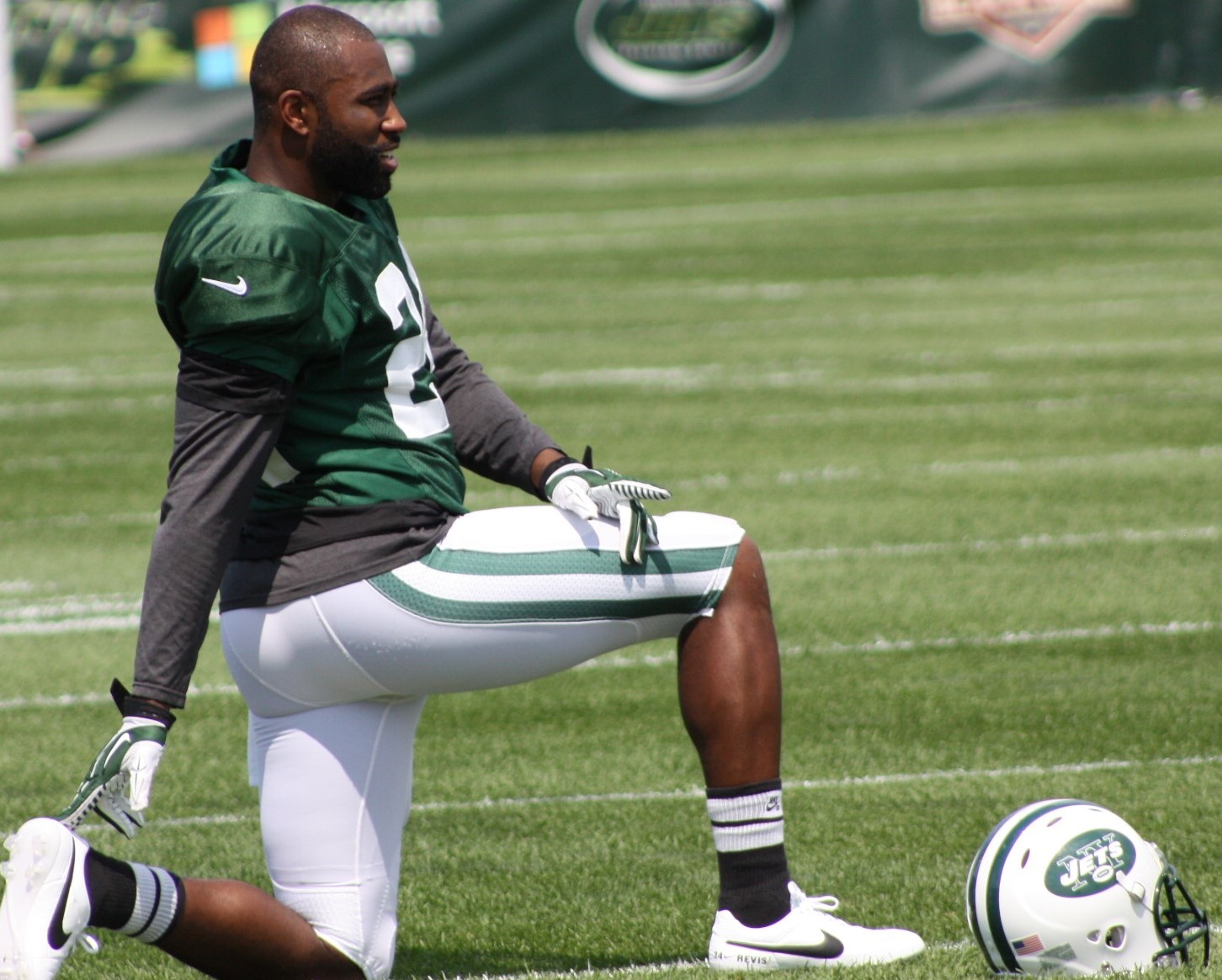 By Glenn Naughton
When New York Jets General Manager Mike Maccagnan's off-season spending spree came to a close and the rookie GM had the opportunity to take a step back to look at the roster he and his staff had assembled, nobody would have blamed the man some call "Big Mac" for doing back-flips.
Darrelle Revis, Antonio Cromartie, Buster Skrine and Marcus Gilchrist were going to shore up what was arguably the least talented secondary in the NFL last season.
Wide receiver Brandon Marshall was brought on board in exchange for a fifth-round draft pick to give the team a true number one receiver opposite Eric Decker.
Maccagnan also signed left guard James Carpenter to replace the underwhelming combination of Brian Winters and the since-departed Oday Aboushi.
Quarterback Ryan Fitzpatrick and offensive coordinator Chan Gailey were re-united to provide the team with an established back-up signal and play caller.
All that was left was to get the players in pads and on the field while rookie head coach Todd Bowles tried to bring it all together.
Bowles' reputation as a coordinator in Arizona gave fans every reason to expect him to succeed.
In reality, the biggest unknown was how long it was going to take for everything to come together, and following the Jets' 2-0 start, we have an answer.
Still with plenty of time to get better as the season goes on, the early returns on Maccagnan's moves could not have gone any better in the early going.
Despite getting the back-up's share of the reps before Geno Smith had his jaw broken by teammate IK Enemkpali in training camp, Fitzpatrick has stepped in and done exactly what Jets fans had hoped.  The quarterback has completed a high percentage of his passes (63.8%) to go along with 4 touchdowns and just 2 interceptions, clearly a huge reason for the team's 2-0 start.
Then there's the defense that forced five turnovers and surrendered just a single touchdown in their season opener at home against the Cleveland Browns, a feat that was overlooked by many as, well, it was against the Cleveland Browns.
Last night however, it was Andrew Luck and the Indianapolis Colts whose top receiver, TY Hilton, was playing with a bruised knee, but even a healthy Hilton wasn't going to be able to rescue Luck with the Jets paying a visit.
Maccagnan's biggest off-season addition that wasn't via trade or free agency was first-round draft choice Leonard Williams who joined Muhammad Wilkerson, Leger Douzable and Quinton Coples in terrorizing Luck all night.
While the Jets didn't register a sack against Luck, the 13 hits and 18 hurries on the quarterback (per pff.com) led to multiple turnovers.
After a breakout game in week one, second-year safety Calvin Pryor picked up his first interception as a pro when Luck was off-target while being pressured by a blitzing Buster Skrine from the slot.
Luck would go on to throw two more picks, both while under duress from Muhammad Wilkerson who played like a man possessed, being credited with 6 quarterback hurries and 2 hits according to PFF.
Revis, the Jets' biggest off-season acquisition, got the second of the three interceptions to go along with a pair of fumble recoveries, giving him three in two games, and  final pick went to another of Maccagnan's additions, Marcus Gilchrist, who, like Revis, benefited from pressure applied on Luck by Wilkerson.
The run game struggled early on but played well enough to chew up clock late in the game when Carpenter and company opened up holes that weren't there in the first half, allowing Chris Ivory and Bilal Powell to finish the game with a combined 95 yards on 26 carries.
Now off to a 2-0 start, Maccagnan's Jets prepare to take on the 0-2 Philadelphia Eagles at home this Sunday where Jets fans hope Maccagnan's addition's will keep paying off hand over fist on game day.
Videos
Aaron Rodgers Injury Fallout & Jets/Bills Recap