Featured Editorials Home Slider QB Film Review
Bailey Looking for Stability With Gang Green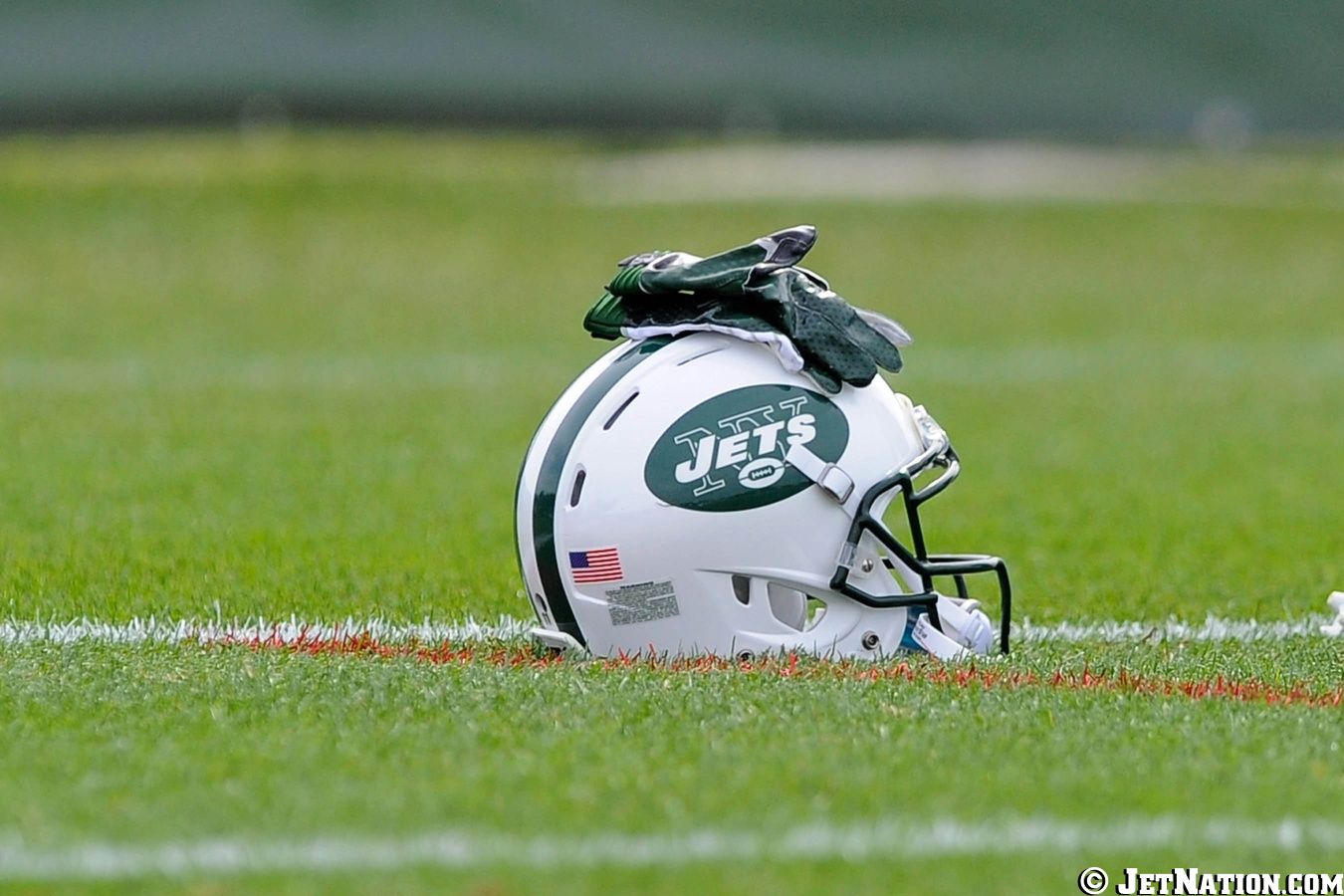 By Glenn Naughton
When New York Jets safety Calvin Pryor was removed from Sunday's game against the Miami Dolphins at London's Wembley Stadium with a knee injury, his replacement may have come as somewhat of  a surprise to some fans.
Dion Bailey, signed by the Jets just last Monday and participated in only two practices got the nod to step in for the banged up Pryor.  In limited action Bailey managed to rack up three tackles and a pass break-up as Miami tried desperately to mount a late comeback.
As some have pointed out, it was a whirlwind week for Bailey who flew cross-country to join the Jets after being waived by the Seattle Seahawks, only to go in to panic mode once he learned the Jets would be flying to London just a few days later to take on the Dolphins.
As is often the case with NFL players making an attempt to establish themselves, Bailey has had his share of ups and downs already this season, but uncertainty appears to be something that has followed him since his freshman season at USC.
After redshriting his first campaign at USC where he was slated to play safety, Bailey was converted to linebacker by the Trojans where he made a strong impression early on, being named Pac-12 freshman defensive player of the year.
Freshman Defensive Player of the Year Dion Bailey, LB, USC

Bailey, a redshirt freshman from Lakewood, Calif., was a standout member of the Trojans defense and tied for the team lead with 81 tackles on the season. He averaged 7.4 tackles per game to rank sixth in the Pac-12. Bailey had two sacks, two interceptions and one forced fumble. He had a career-high 14 tackles against Arizona, the most by a USC freshman since Chris Claiborne's 20 in 1996.
After spending two seasons at linebacker, racking up 96 solo tackles, 10 tackles for loss and  six interceptions, the 6′ 210 lb defender was shifted yet again, back to safety for his Junior year where he would produce 46 solo tackles,  7 TFL,  1 sack and  2 interceptions.  Pleased with his college production, Bailey he decided to leave school a year early to enter the NFL draft.
Disappointment would follow as Bailey wasn't selected in the draft, but then, a positive development.  The Seattle Seahawks, one of the league's elite franchises, known developing defensive backs, came calling.  Bailey wasted little time and signed with the defending Super Bowl champs.
Bailey would stick with Seattle's practice squad in 2014, no easy task given the personnel on what was considered the NFL's most talented secondary.  He would just have to wait for an opportunity to get on the field, and that opportunity presented itself earlier this season.
With standout safety Kam Chancellor holding out for a new contract in a dispute that was expected to last in to the regular season, Bailey earned the starting nod from Head Coach Pete Carroll.  From undrafted rookie free agent just one season before, to replacing one of the best players in the game at his position for the NFC champs.  Bailey had to know his time as a starter was limited to the length of Chancellor's holdout, but he couldn't have known what was coming next.
Chancellor ended his holdout on September 23rd.  When he did, Bailey, who had tallied just 3 tackles in his two starts, wasn't just sent back to the bench, but he was sent packing entirely.
Waived by Carroll and the Seahawks after just over a year in the system, and two career starts, Bailey was looking for work once again. Thanks to Mike Maccagnan and the Jets, he didn't have to wait long as Gang Green put in a claim on the safety.
Whatever it was the Jets saw from Bailey on his college film, his brief time with the Seahawks, or his two practices with the  team, they clearly liked what they saw as he wasn't just active on game day, but first in line to spell Pryor.  His three tackles in under a quarter of play tied his two-game total with the Seahawks, and his touchdown saving play in the end zone undoubtedly opened some eyes.
For Bailey, it was another high that followed an extreme low, being waived earlier in the week, and a performance that he undoubtedly hopes is the first step in gaining some stability in what has been not only a chaotic week, but a turbulent few years.
Videos
Aaron Rodgers Injury Fallout & Jets/Bills Recap