The Jets (and Sheldon) are Back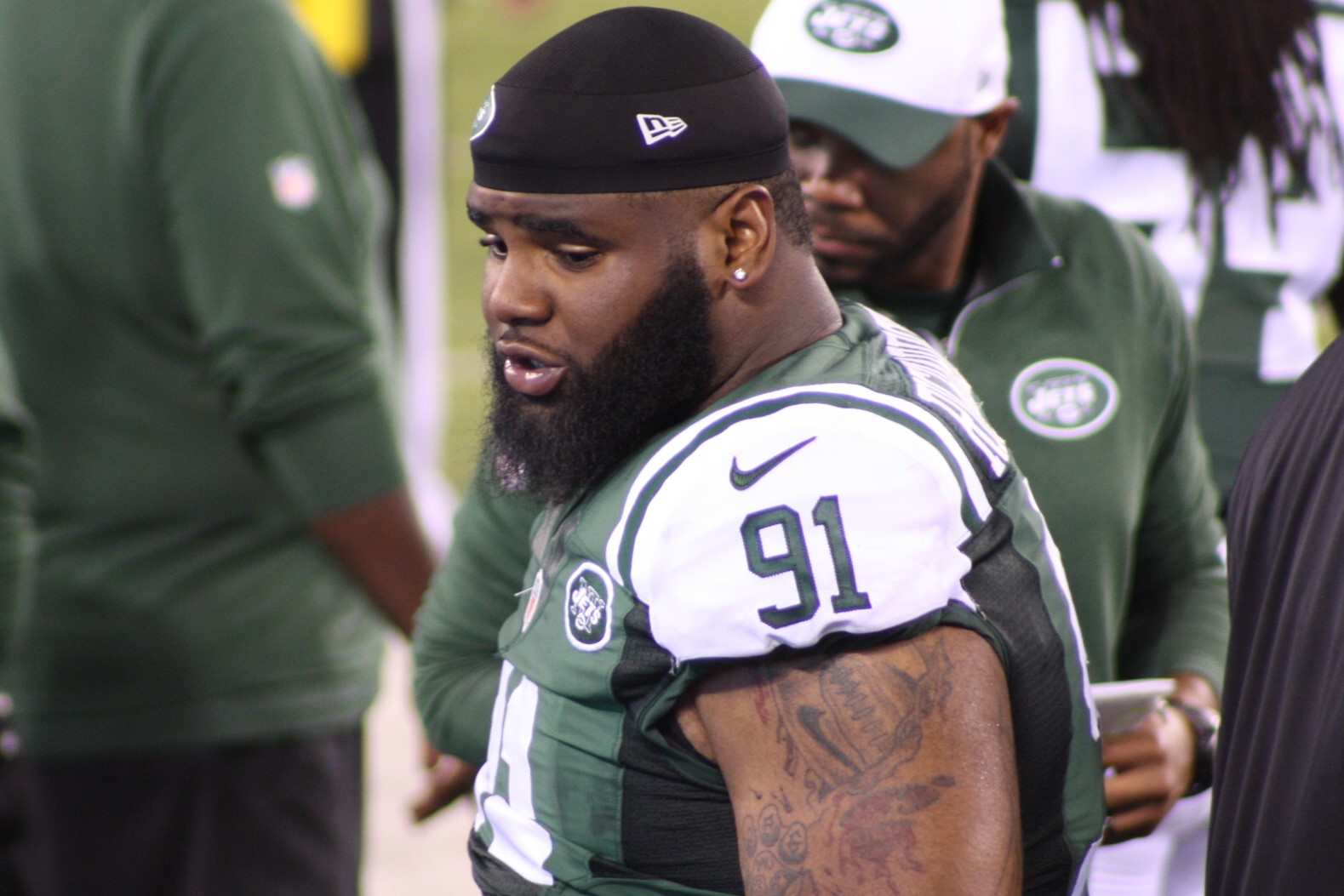 The New York Jets returned to practice today after having some off time during the bye week. We will have full injury updates this week as the Jets prepare to take on the Washington Redskins at home this Sunday. As far as today goes here is the "did not practice" list, courtesy of Rich Cimini.
Didn't practice: Owusu, Colon, Powell, Jarrett, Lattimore and Harris. Marcus Williams hurt hamstring in practice. #nyj

— Rich Cimini (@RichCimini) October 12, 2015
Wilkerson will get an X-ray on his ribs, which were sore and limited him today

— Manish Mehta (@MMehtaNYDN) October 12, 2015
Sheldon Richardson is back with the team after serving his four game suspension.
Bowles said he hasn't decided if he'll start Sheldon vs #Redskins. #Jets will do game-planning stuff Wednesday

— Kimberley A. Martin (@KMart_LI) October 12, 2015
Ryan Fitzpatrick gave his thoughts on the first practice after the bye week.
It was good just to get a sweat in and get some work. We started our focus on the Redskins today and put in the preliminary game plan and started going over that. It's always good to get an extra day of work in against an opponent.
On if he found players to be recharged following the bye week…
I think that whenever the bye week comes it's always at a good time because it's nice to get away for a little bit mentally and physically – just get refreshed. I think it was helpful for us.
On if he watches football during bye weeks…
I watch. I've got plenty of friends, whether they're coaches or players around the league that I never get a chance to see play and coach. Usually I'll have the games on. Some of it involved being lazy and sitting on the couch, some of it was chasing kids around and trying to look up when I could. It's always fun to watch those games.
Are you ready to start thinking about Jets football again? Here are some observations on Washington in our New York Jets forum.
Videos
New York Jets OTA Presser Takeaways, Aaron Rodgers' Impact and Summer Delusion