Fantasy Football Fantasy Sports Featured Editorials
NFL Fantasy Football Week 8: Start 'Em, Sit 'Em And FanDuel Picks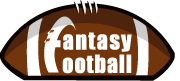 Welcome to Week 8!
For standard leagues, I'll pick some players outside the top 10 and 15 who I think will play well as well as some higher rated players who I see underachieving using the ESPN rankings. I've got my FanDuel picks at the bottom.
Last week, I went 15-5  in underachievers and overachievers, and went 14-3 and my best week of the year in FanDuel. Let's get to it.
Underachievers
Green Bay Packers QB Aaron Rodgers :  I would not play any skill players against Denver at home.
Indianapolis Colts QB Andrew Luck:  Carolina at home with the way Luck is turning the ball over will not end well.
Miami Dolphins QB Ryan Tannehill:  He has had a 5 game streak of double digit td's but it ends in New England.
New York Jets RB Chris Ivory:  I am more worried about the hamstring than the talent.
New England Patriots RB Dion Lewis:  Even if he plays he is not close to 100%.
Green Bay Packers RB Eddie Lacy:  His ankle is supposedly healed but I have to see it to believe it against Denver.
Denver Broncos WR Demaryious Thomas:  He only has 1 td and I see another grind it out low scoring game in Denver.
Arizona Cardinals WR Larry Fitzgerald:  He is slowing down while Michael Floyd and John Brown are getting more targets.
Indianapolis Colts WR T.Y Hilton:  Welcome to Josh Norman island.
Dallas Cowboys TE Jason Witten:  He looks slow and beat up, there are better te options.
Overachievers
New Orleans Saints QB Drew Brees:  He has been getting the yards but not the td's, it changes against the Giants.
Seattle Seahawks QB Russel Wilson:  This is more of a gut call that he is due for a fantasy break out week.
New York Jets QB Ryan Fitzpatrick:  The Raiders may have the worst secondary in the league.
Kansas City Chiefs RB Charcandrick West:  He looks like the work horse and get the shaky Lionsdefense.
Cincinnati Bengals RB Gio Bernard:  The Steelers are tough to run against but I can see 8-10 targets in receiving game.
San Diego Chargers RB Danny Woodhead:  He is a top 10 ppr RB, with Gordon on the outs, ride the wave.
Miami Dolphins WR  Jarvis Landry:  I expect 8-12 targets.
Arizona Cardinals WR John Brown:  He looks to be the favorite target of Carson Palmer.
Minnesota Vikings WR Stefon Diggs:  He is now a WR1 and should get 10 targets a game.
San Diego Chargers TE Ladarious Green:  I do not see Antonio Gates playing and this is a great match up.
Here are my FanDuel picks for the week where I will give some higher and lower salaries I like at each position. As you will see, I will be focusing on the defenses to pick on:
QB
Jameis Winston QB Tampa Buccaneers, $6,600
Drew Brees QB New Orleans Saints, $7,900
Cam Newton QB Carolina Panthers, $8,000
Philip Rivers QB San Diego Chargers, $8,500
RB
Danny Woodhead RB San Diego Chargers, $6,100
Darren McFadden RB Dallas Cowboys, $6,400
James Stewart RB Carolina Panthers, $6,600
Gio Bernard RB Cincinnati Bengals, $6,700
Chris Johnson RB, Arizona Cardinals, $7,300
Mark Ingram RB New Orleans Saints, $8,000
Devonta Freeman RB Atlanta Falcons, $9,100
WR
Michael Floyd WR Arizona Cardinals, $4,900
Devonte Adams WR Green Bay Packers, $5,300
Steve Johnson WR San Diego Chargers, 5,900
Stefon Diggs WR Minnesota Vikings, $6,700
Keenan Allen WR San Diego Chargers, $8,000
Julio Jones WR Atlanta Falcons, $9,200
TE
Jeff Cumberland TE New York Jets, $4,600
Ladarious Green TE San Diego Chargers, $5,300
Thank you for reading and have a great week, feel free to ask any questions here or 
on Twitter
Videos
Aaron Rodgers Injury Fallout & Jets/Bills Recap