Jets vs Raiders Prediction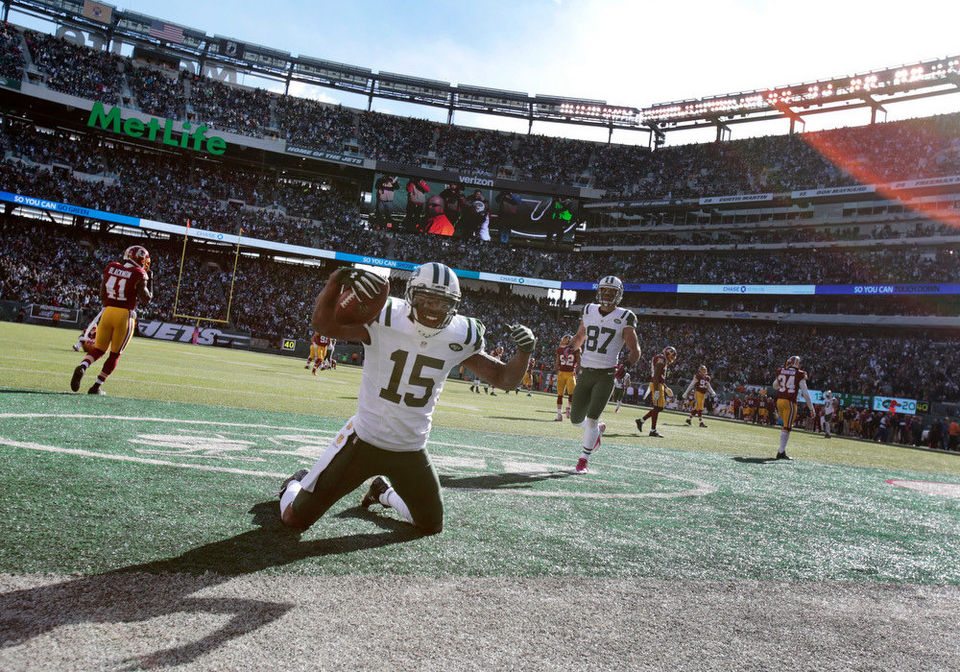 By Adrian Chase
Sometimes, a team can only fly high, for so long, until it falls back to ground. THAT is precisely what might happen to the Oakland Raiders (3-3), when they host the New York Jets (4-2). The Raiders are entitled to feel a bit high, after their most-recent victory against San Diego Chargers, having achieved a note-worthy 37-29 win. Odds-maker MYBookie.ag has the line at Jets -3 to a 44½ over/under.
Raiders are 3-2 ATS for the last 5 encounters against the Jets, and while Oakland's all pumped-up to achieve another win at home, the Jets have left a path of destruction with 4-0 ATS on their last on-the-road games. Bowles' team won't be easily intimidated by Jack Del Rio's lucky run.
**GET JETS ODDS FOR RAIDERS' GAME**
The Jets possess an evident edge to the Raiders, not only in Offense but in Defense as well.  The Raiders are falling short in rushing yards, in rushing offense and in their average point scoring as well, while the Jets are much better in both their interception and forcing fumbles capabilities. If we take a quick look at the injury card for both teams, we'd notice that the Jets have the most to step-up to, with a rather long list of missing pieces, including WR E. Decker who, despite his knee injury, is probable for Sunday, unlike WR Owusu and RB Riddley, who are clearly questionable for concussions. The Raiders, on the other hand, have relatively tiny casualty score.
**ALL NFL WEEK 8 ODDS **
The Jets gave the Patriots an impressive fight last week, managing to raise the Pats 23-20 in the 4th quarter, later to fall to Tom Brady's excellent 350+ yards and touchdown. As visitors, the Jets also have an additional card to play, having produced 4 consecutive victories; the Raiders may hope to gain some advantage by their Home Team status, but the likeness that Del Rio's team could, in fact, withstand the Bowles' veteran corps -that we know the New York Jets to be- decreases to the point of almost null.
My Prediction: The Raiders will try their hardest, without a doubt, but it will not be sufficient to overcome the mighty charge of New York's superior offensive skills. My bet is with the Jets at -3, and I would also take the Under, because Raiders are 5-0 UNDER ATS for the last 5 games during the same week. You're always welcome to make your own prediction; hit MYBookie.ag and put something extra to your weekend's action. Until Next Time!
Videos
Aaron Rodgers Injury Fallout & Jets/Bills Recap