Featured Editorials Home Slider
Jets, Jaguars Key Matchups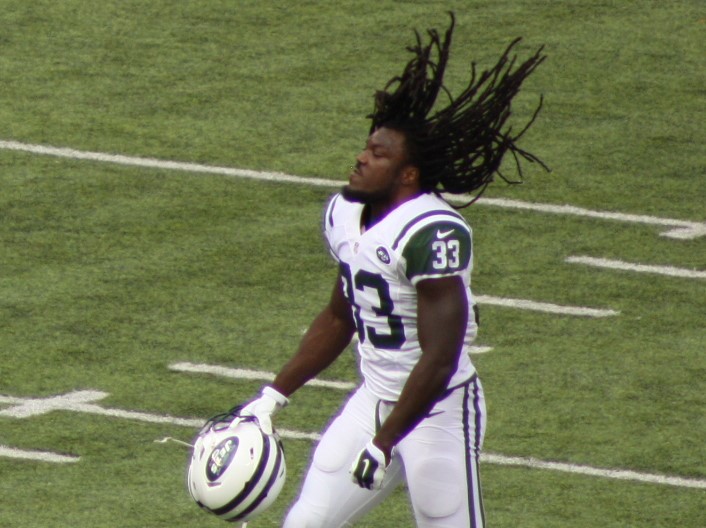 By Glenn Naughton
As the 4-3 New York Jets prepare to take on the 2-5 Jacksonville Jaguars following their disappointing defeat in Oakland against the Raiders last week, JetNation.com takes a look at a few key matchups between Gang Green and the Jags this Sunday at Metlife Stadium.
RB Chris Ivory vs MLB Paul Posluszny: Jaguars middle linebacker Posluszny is on pace for his fourth career 100-tackle season as he leads the Jaguars with 48 through their first seven games.  Chris Ivory, who was off to a fantastic start in the early going this season, has been bottled up over the past two contests, running for just 58 yards on 32 carries, a meager 1.8 YPC.
The Jaguars have surrendered at least 95 yards rushing in five of their seven games this season but look for them to attack the middle of a Jets offensive line that may be without star center Nick Mangold for the second consecutive week.  If the Jets try to go outside the tackles, Jacksonville will ask Posluszny to go sideline to sideline as they try to limit Ivory for a third consecutive week.
ILB Demario Davis vs QB Blake Bortles:  While the two are unlikely to run in to each other head-to-head all that much, coming off of what was arguably his worst game as a pro, Demario Davis could be a player quarterback Blake Bortles looks to single out in coverage against running back TJ Yeldon , tight end Julius Thomas or any other player the Jets choose to line him up over.
The Jets have struggled in covering running backs out of the backfield for a good portion of the season and if Jacksonville wants to throw a few low-risk passes with a potential high reward, Davis could see a lot of action coming  his way.  Should Davis continue to struggle, coach Todd Bowles may be forced to look down the  depth chart and start giving some of Demario's reps to linebackers Erin Henderson or Jamari Lattimore.
CB's Darrelle Revis and Antonio Cromartie vs WR's Allen  Robinson and Allen Hurns: Robinson and Hurns have shocked onlookers as the duo have become one of the most dangerous in the NFL thus far.
Through seven games, the pair have combined for 65 receptions for 1,099 yards and 11 touchdowns.  After being lit up by Derek Carr and the Oakland Raiders last week, all eyes will be on Revis and Cromartie as they take on a dynamic set of young receivers for the second week in a row.
Revis, who some feel didn't play as well as the box score indicated against Raiders rookie Amari Cooper (5 receptions, 46 yards) will be out to prove the doubters wrong, especially after being slammed by former Cowboy's All-Pro Darren Woodson.
DE Muhammad Wilkerson vs OG RT Jermey Parnell- Perhaps the biggest disappointment this season for Jets fans has been the lack of productivity from a defensive line that many felt would terrorize quarterbacks on a weekly basis.  As it turns out, when it comes to getting to the QB, it's almost been a one-man show as Muhammad Wilkerson has 5 of the team's 11 sacks with the rest of his line-mates combining for only 2 up to this point (Sheldon Richardson 1.5, Leonard Williams .5).
Parnell is far from elite in pass protection and as Wilkerson continues to chase a new contract, he may draw some double teams that could open up some opportunities for his fellow defenders to get to QB Blake Bortles, but he should also be able to win any one-on-one matchups against Parnell.
At 4-3, this is a home game that the Jets should be able to walk away with if their defense plays up to its potential, but after surrendering over 800 yards of offense over the course of the past two weeks, is it time to question whether or not this defense is as good as most expected?
This Sunday will be their first shot to show what they really are.  Elite, or overhyped?
Videos
Aaron Rodgers Injury Fallout & Jets/Bills Recap