Inactives Report: Mangold Active, Colon Out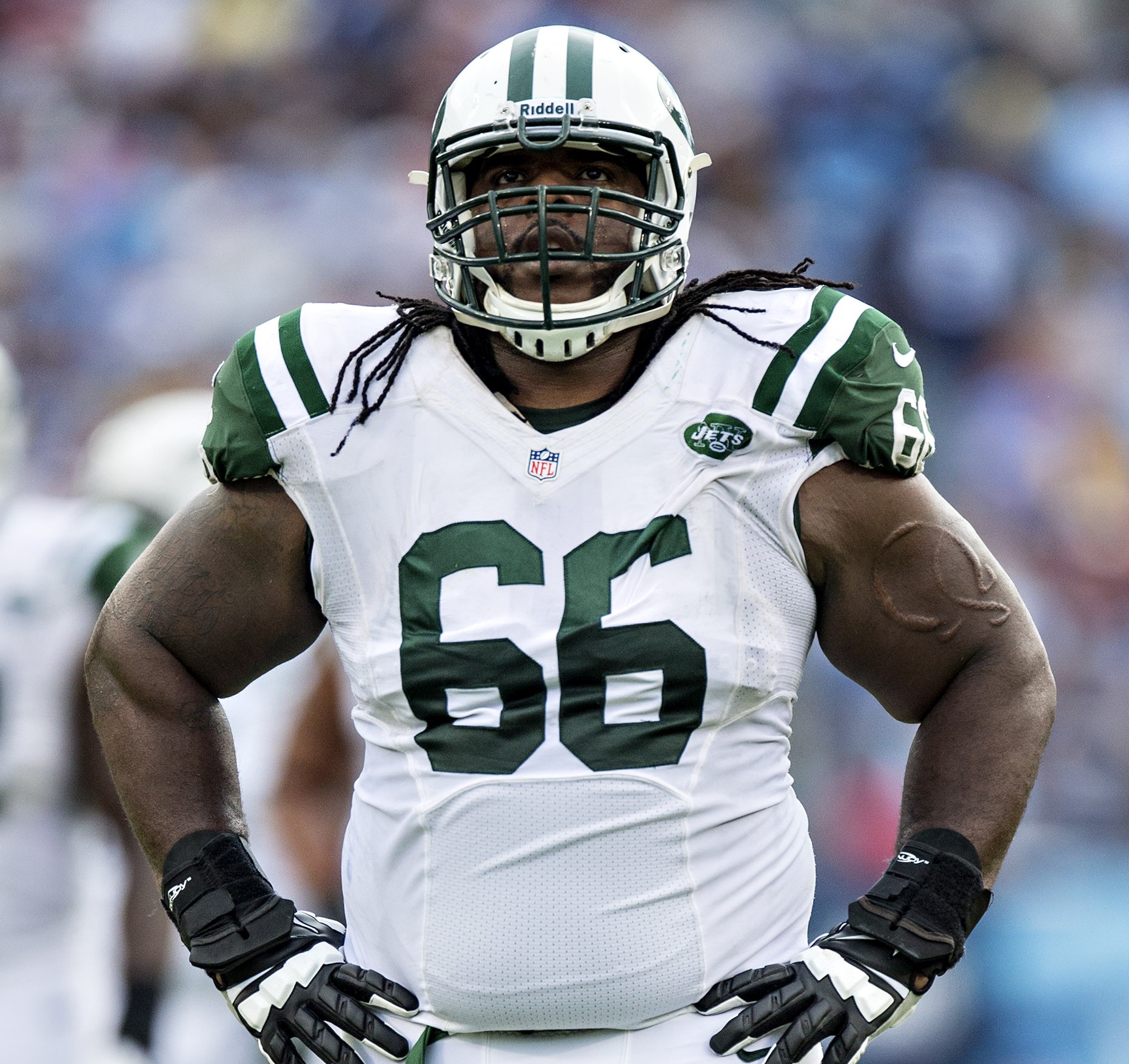 Willie Colon among 7 #Jets inactives: - Petty - Pryor - Powell - Colon - Dozier - Ijalana - Barnes #JAXvsNYJ pic.twitter.com/YhssYw5ALb

— New York Jets (@nyjets) November 8, 2015
While starting center Nick Mangold will make his return, starting right guard Willie Colon will sit for today's game against the Jaguars. According to the Jets' official twitter account Brian Winters will be starting in place of Willie Colon. It's a bittersweet game for the offensive line, as they get their leader in Mangold back but lose a solid player in Colon. Winters played in a game earlier in the season, and played fairly well. The Jets will be hoping he can hold his own against the Jaguars' stout run defense.
Other inactives include: Bryce Petty, Bilal Powell, Calvin Pryor, Dakota Dozier, T.J. Barnes, and Ben Ijalana
After last week's game against the Raiders, Jets fans were wondering if Bryce Petty was going to get a taste of some regular season action this week. Both Ryan Fitzpatrick and Geno Smith suffered injuries that required them to leave the field last week. After further examination both Fitzpatrick and Smith seemed to be alright. Fitzpatrick will be starting with a specialized glove for his thumb injury, and Smith will be active with a shoulder and abdomen injury. Petty remains on the inactives list for now.
Bilal Powell will miss his third straight week. That means the Jets will have Chris Ivory, Zac Stacy, and Stevan Ridley as their active running backs. Ridley was active last week but wasn't used. With Ridley active, there wasn't any need to rush Powell back from his injury. The Jets will likely allow Powell as much time as he needs to recover from his injury.
Calvin Pryor will miss his second straight game with a high-ankle sprain. Last week the Jets used cornerback Marcus Williams as their strong safety instead of backup Dion Bailey. Needless to say it didn't work out, Williams had a team high six missed tackles. In order to add some depth to the position the Jets promoted safety Rontez Miles from the practice squad. Miles said that he had received more snaps than usual in practice, and that he'll be ready for however many snaps they give him.
T.J. Barnes will be inactive for today's game. Barnes seems to be in a rotation with Stephen Bowen for the inactive candidate from the defensive line. Neither have spent much time on the field this season, and when they do it's in short yardage situations. Barnes has three total tackles, one for a loss; Bowen has one tackle for a loss.
Dakota Dozier and Ben Ijalana are inactive for today's game. When the Jets signed Rontez Miles from the practice squad, they waived fifth round pick Jarvis Harrison. Ijalana and Harrison had spent all season on the inactive's list, making at least one of them dispensable. It will be interesting to see whether or not Dozier will take Harrison's place on the inactive's list or if Miles will be waived once Pryor returns.
The Jets took a tough blow last week getting handled by the Raiders. We'll get to see what Todd Bowles' Jets are really made of today as they look to bounce back from a two game losing streak. If the Jets can take care of business at home they can move to 5-3, if not they'd be looking at a 4-4 record. A win would be big before the Thursday night showdown against Rex Ryan and the Bills.
Videos
Aaron Rodgers Injury Fallout & Jets/Bills Recap