Home Slider Player interviews QB Film Review
Howard Simon of WGR550 Buffalo Talks Jets vs. Bills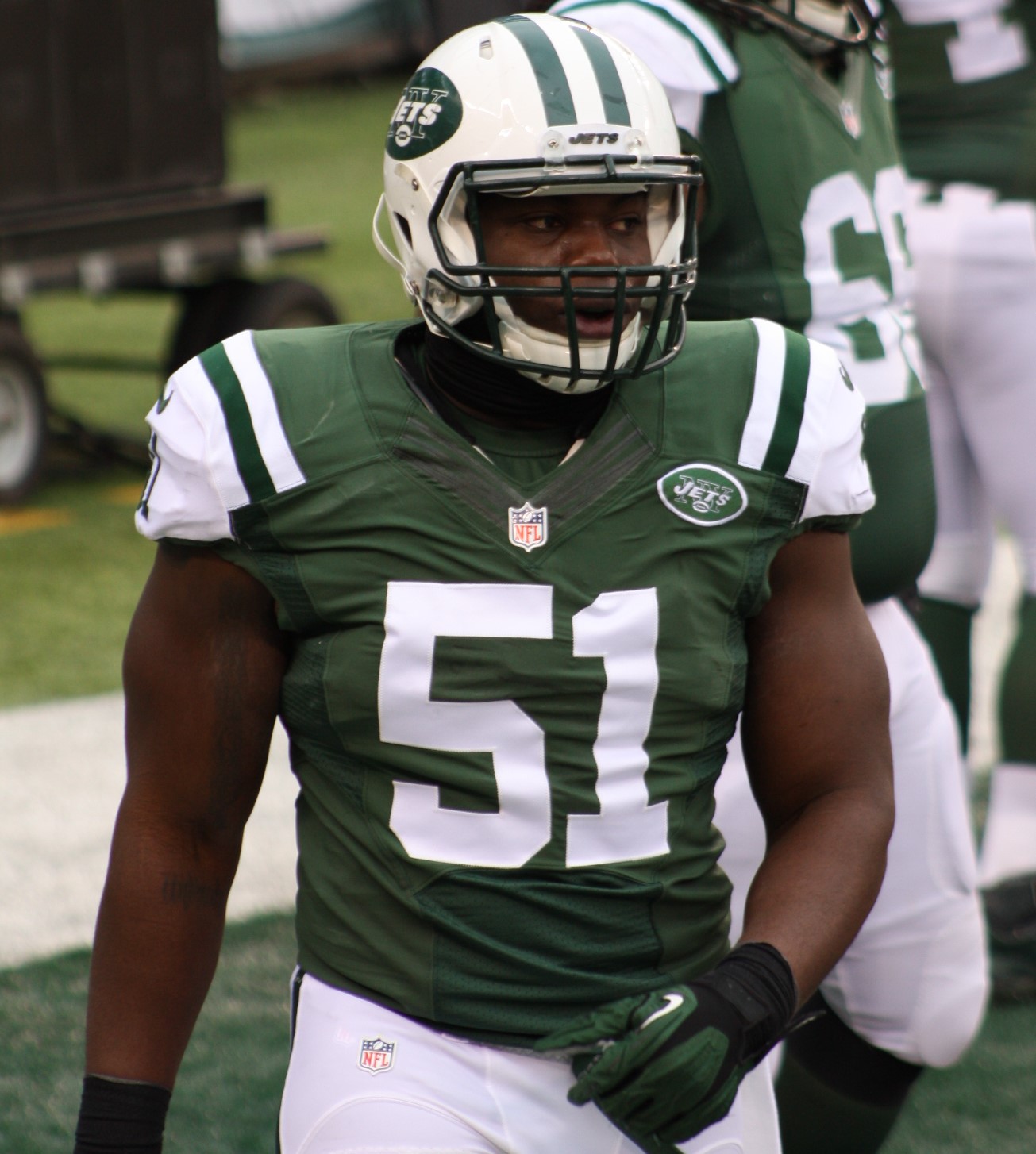 By Glenn Naughton
With the New York Jets preparing to host the division rival Buffalo Bills, JetNation.com reached out to Howard Simon of WGR550 sports radio in Buffalo to talk about Rex Ryan, Revis vs. Watkins, IK Enemkpali and more.
JetNation.com would like to thank Howard for taking the time to preview Thursday's matchup.
Glenn Naughton: Howard, thanks so much for giving us a few minutes of your time to talk Jets/Bills with Thursday's game just a couple of days away.
Howard Simon: Absolutely Glenn, my pleasure.
GN: So of course the first thing I have to ask about is the story that's all over the internet regarding Rex Ryan naming former Jets linebacker IK Enemkpali as a captain this game.  Do you see this as the big deal everyone is making it out to be, or is this just Rex being Rex and getting overblown?
HS: Me personally, I don't care.  There's other issues that fans are worried about with Rex.  They want to know how the defense is playing and nobody is going to freak out over who his captain is.  He sent (Richie) Incognito out when they played the Dolphins.  When they played the Jaguars in London he sent out the whole offensive line because of how things ended with Doug Marrone and Marrone spent a lot of time with the offensive line when he was here.  Honestly, nobody talks about it and it's not a big deal so nobody's really talking about it.
GN: You mentioned the concerns about the defense and that was my next question.  Rex came to Buffalo with a great reputation as a defensive coach and of course he makes the promise that Buffalo will be number one in the NFL, but a couple of weeks ago we heard about some players voicing some displeasure with the scheme.  Is it something that's getting better, or are fans starting to turn on Rex at all after the big talk followed by a drop-off from last season.
HS: I don't think fans are turning yet but they're definitely concerned.  The defense has been good for the past few years and the sacks are down dramatically.  At this point it's an eyeball thing.  I think people were expecting a dominant defense and it's good to very good.  It's not elite or dominant.  There's definitely some concerns there that some players shared but supposedly during the bye week they simplified it a little bit and went back to letting the guys up front play fast and make plays.  They got some pressure on Tannehill and Jerry Hughes had a big sack.  As I'm sure you know, with Rex's defense there are a lot of complexities and players are still learning so we're seeing some breakdowns and it's still a work in progress.  It hasn't cost them any games because they weren't going to beat New England no matter what, but we expected them to be more competitive in that game.
GN: How have injuries really impacted the team?  Fans never like to hear a coach use it as an excuse but Rex did comment on it a couple of weeks ago when he said the team was "snake bit" with so many players hurt.  How big of a deal do you think the injuries have been?
HS: The biggest impact has been on the offense, really.  It paralyzed the offense starting with Tyrod Taylor going out.  He's not a guy who has proven himself, but the drop-off from what he was doing to what to what EJ Manuel did was considerable.  I think with Taylor they beat Jacksonville because you just saw them, they're not that great.  The Bills still almost won that game and if one or two more guys were healthy I think they win that game.
McCoy hasn't been healthy all season, then Carlos Williams had a great first month of the season before he goes down with a concussion  and played a game against Tennessee without McCoy or Williams and the running game was ridiculous.
Harvin went down and he was really playing well.  I know it was a big of a gamble to pick him up but he looked good early on before getting injured and then Sammy Watkins got injured.  So they were basically without their top two running backs and top two receivers and then lost their right tackle and right guard for a little while so it has been bad.  I think it's impacted how Greg Roman can call the game as the offensive coordinator.
Now Tyrod comes back, Sammy Watkins comes back, Carlos Williams comes back and all of a sudden they drop 33 points on Miami.  The offense wasn't a great unit, but with those guys out they couldn't produce anything.
GN: What's the status of the running backs right now?  I know we heard Shady had a shoulder issue after the Miami game so is he a go?
HS: He's gonna' play from what I understand.  He's been playing hurt but with Williams back, there's no need to rush him in to the ground.  I expect him to play, but I just don't know how much he'll play.
GN: You mentioned Tyrod Taylor earlier who surprised a lot of people by winning the starting job after spending a few years sitting behind and learning from Joe Flacco.  A lot of fans didn't really view him as a legitimate threat in the Bills QB competition.  What have your impressions been of him and how he's progressing?
HS: He looks good.  They biggest question about him in the pre-season is "will he stay in the pocket and make throws", and he has.  He seems comfortable making throws from the pocket but they
also do a good job of moving him left or right to make a throw.  Now he will run it.  With no running backs, they don't win the Tennessee game without Tyrod Taylor.  He had three big runs that helped win that game.
He doesn't panic and run at the first sign of pressure.  He will hang in there and make a throw and he will take off at times and turn a negative play in to a positive play but he's very good with the ball.
I think one really big surprise with him has been his accuracy with the deep ball.  He had a couple the other day to Watkins, he hit Harvin on a 51 yarder against the Colts.  On the 30-40 yard throws, I think he's got at least six of those big completions this year so he can throw the deep ball.
If he doesn't get hurt I don't think they beat Cincinnati anyway, but I do think they beat Jacksonville so now you're talking about being 5-3 going in to this game instead of 4-4.
GN: You mentioned the deep balls to Watkins this week and now with the Jets coming in, how much are you looking forward to that matchup between  him and Darrelle Revis on Thursday?
HS: I think that should be a good one.  The games they played against each other last year with the Patriots, there were times Sammy got open against Revis and they didn't throw him the ball.  It almost seemed like the game plan was "We're just anticipating Sammy being covered by Revis so we won't even look that way" but he got open a few times and they just didn't throw him the football.  I'm looking forward to it because as much as I talked about Taylor, the offense is much different when Watkins is in there.  When you take him out and Harvin was out, there's not deep threat.  Even if Revis is on Sammy all day I expect them to throw the ball his way.
GN: Another matchup worth watching closely this week will be the Jets defense against Charles Clay who is really an underrated player in my opinion.  When I went back and looked at film from the Chargers and Dolphins last season, Marcus Gilchrist had a hard time staying with Clay who was open quite a bit.  With Harvin out, do you see the Bills leaning on Clay quite a bit?
HS: Reading some of the papers about how the Jets linebackers are having some trouble in coverage, so if that's the case I think the Bills will expose that matchup.  Clay has done a nice job and has developed some good chemistry with Tyrod Taylor so he's had some really big games.  I think he was targeted 13 times in that first game against Miami which honestly may have opened up some things last week for Sammy Watkins because I think the Dolphins were really focusing on Clay.  We haven't had  a tight end with his type of ability since those old Super Bowl teams.
GN: With Percy Harvin hurting, one name I expected to start hearing for the Bills was Denarius  Moore who is a speedster they added a few weeks ago but we've yet to see him get on the field, is he being used exclusively on special teams right now?
HS: Yeah, he's healthy and they've only been using him to return punts but he had a muff early on and then a fair catch on the four-yard line but he's been exclusively used on special teams and with McKelvin coming back, Moore could lose that spot.
GN: Last week against the Dolphins IK Enemkpali had an expanded role that may have been a tune up to get him on the field quite a bit this Thursday.  He's obviously played on a very limited basis but what did you think of what he did on the field?
HS: He hasn't done much really but they obviously want him too because Jerry Hughes is playing every single snap and the guys up front are on the filed a lot more than they did last year so they want somebody to add depth which is what made them so good last year.  They really want him to step up so guys aren't playing 90-95% of the snaps.
GN: Before I let you go, what do you think of Thursday's match-up?  We know Rex Ryan has historically given Ryan Fitzpatrick a really hard time and as good as he's been for the Jets so far, you can't ignore that history.
HS: I think it's a pretty evenly matched game but I give the Bills the edge because of the experiences with watching Ryan Fitzpatrick go up against Rex.  We had some years when we were going pretty good and Rex's defense would come in and beat him up pretty good.  I think the fact that the Bills have Williams, Watkins and Taylor back makes a big difference.
As much as we've talked about the Bills defense, and yes their sack numbers are down, but the most consistent part of the Bills defense has been the play of the cornerbacks and it has been very good.  As much as the pass rush has struggled, the secondary has only allowed one 100-yard receiver I believe and that was Rob Gronkowski and good luck covering him with anybody.
AJ Green didn't have a good day against the Bills and Odell Beckham was very quiet against them, so from a match-up standpoint I think it'll be a close game and I liked the way they looked against Miami so I give the Bills the slight edge.
Once again, JetNation.com would like to thank Howard Simon for his time and insight leading up to the Jets and Bills Thursday night contest at MetLife Stadium.
Videos
Aaron Rodgers Injury Fallout & Jets/Bills Recap