Inactives Report: Revis Active, Williams Out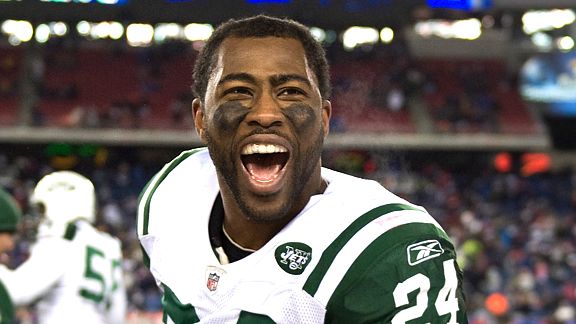 .@Revis24 is officially ⬆️ #TENvsNYJ pic.twitter.com/0xDTUyfPgz

— New York Jets (@nyjets) December 13, 2015
After missing the past two weeks with a concussion, Darrelle Revis returns to the lineup. With Revis back, the Jets can afford to take their time letting Marcus Williams fully recover from his knee injury. Revis was given the okay from the last team doctor this morning, and will play after suffering his second career concussion. Some are wondering whether or not Revis has lost a step after his last game against the Texans in which he got burned by DeAndre Hopkins on multiple occasions. This will be a chance for Revis to have a bounce back game against a mediocre receiving group. Marcus Williams leads the team in interceptions, and his presence will be missed as a play maker in the secondary.
Other inactives include: Kenbrell Thompkins, Bryce Petty, Dion Bailey, Josh Martin, Ben Ijalana, and Dakota Dozier
This week's inactives report is virtually the same as last weeks, with the exception of Kenbrell Thompkins replacing Darrelle Revis. Thompkins has been efficient in his limited use this season. With the lack of play makers on special teams, it's somewhat surprising that the Jets haven't given Thompkins a shot as a return man. It would give someone new a shot as special teams coach Bobby April vowed they would do, and make more sense than having their number two cornerback returning kicks.
Recently signed linebacker Josh Martin seems to have been an insurance policy signing. With Calvin Pace and Lorenzo Mauldin both playing well, and Trevor Reilly coming in as relief Martin is an easy scratch. Martin was signed almost immediately after the Jets released Quinton Coples. It was thought he would have a role on the defense, but with Mauldin coming into his own he'll likely get as much time on the field as possible.
Dion Bailey has been on the inactives list for a while now after seeing some time on the field earlier this season. Bailey was called into action with a significantly banged up secondary, but with the exception of Marcus Williams, the Jets are back to full strength. Bailey has played well when asked to suit up, recording 18 total tackles, half of a sack, and two passes defended.
It will be interesting to see what the future holds for rookie quarterback Bryce Petty. If Ryan Fitzpatrick can continue playing the way he's played the past two weeks down the stretch, it would be hard for the Jets to let him go. If that's the case it makes Geno Smith the odd man out. The Jets could allow Petty to continue to develop until Fitzpatrick can't run the show anymore. At 33 years old, Fitzpatrick could still have some good years of football left.
Ben Ijalana and Dakota Dozier make the list once again. Even though the Jets' offensive line has struggled with their blocking at times, I don't see either of them getting off the inactives list this season.
The Jets sit at 7-5 and hold the sixth seed in the AFC. The best case scenario would be to win out for the remainder of the season, anything less would require some help to get in. The Jets will have to take their games one at a time, each one possibly having playoff implications. If the Jets can grab a win against the Titans at home, it'll be the first time since 2011 that they won three games in a row. Kickoff is at 1:00 PM EST.
Videos
NY Jets Phase 3 OTAs, Expectations and a Minor Calf Tweak with Greg Renoff