Featured Editorials Home Slider
With Smith Sidelined, is Enunwa new Jets Deep Threat?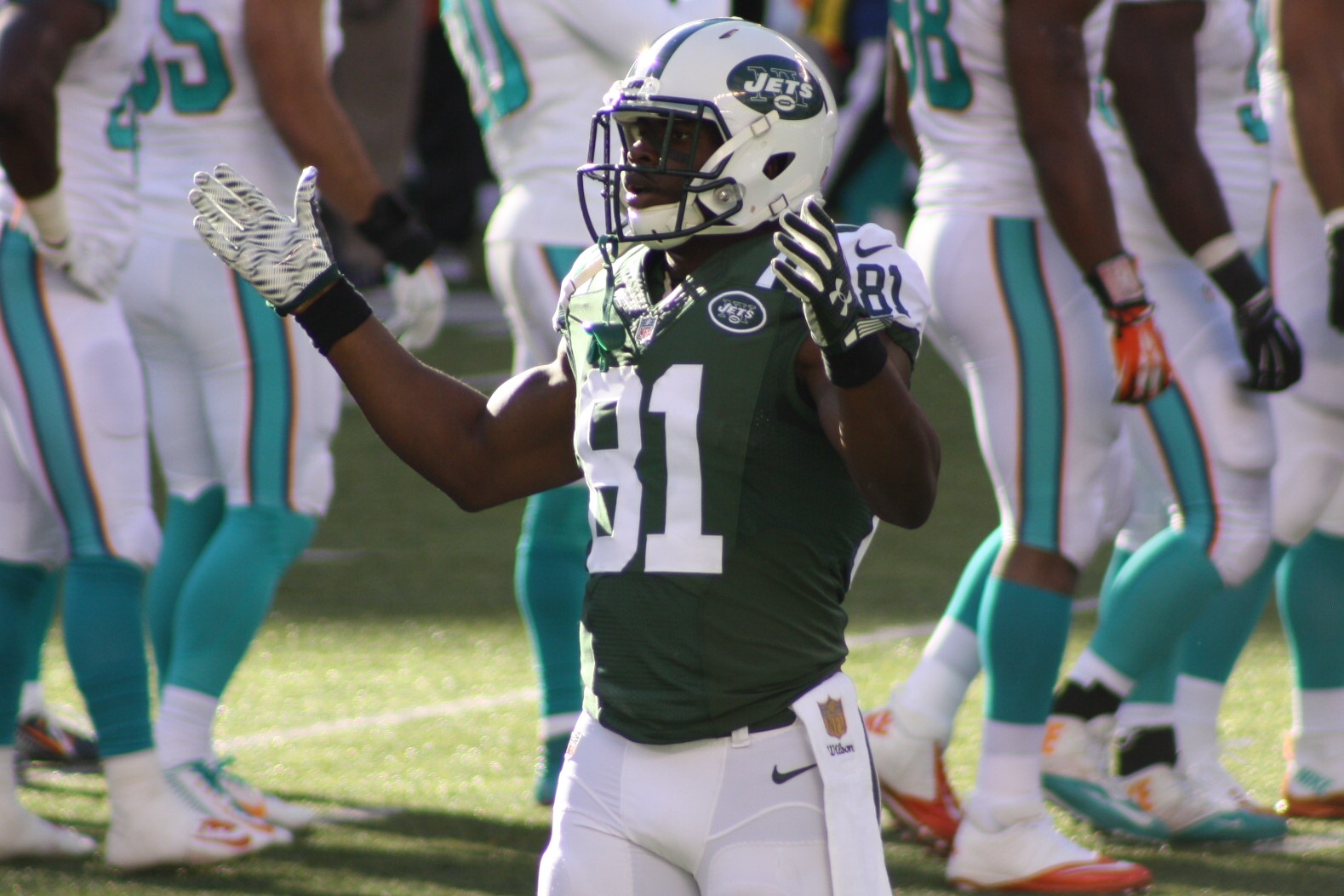 By Glenn Naughton
Now that the Jets know the fate of rookie wide receiver Devin Smith who will miss the remainder of the 2015 season with a torn ACL, offensive coordinator Chan Gailey is left trying to fill the void left by the former Ohio State University speedster.
Smith's production up to this point had been underwhelming as he has tallied  just 9 receptions for 115 yards and a touchdown on the season, but his elite speed and ability to stretch the field made  him  a player opposing defenses had to account for.
Despite his pedestrian numbers, Smith has played an average of 41 snaps per game over the last four weeks and his presence alone allowed others to operate underneath.
While there have been plenty of calls by Jets fans to make receiver Jeremy Kerley a bigger part of the offense, it remains to be seen if that will be the case.  There's no doubt that Kerley is a more accomplished receiver than Smith, but up to this point it would appear Gailey prefers having some speed in the mix on offense.
Given Gailey's apparent desire to trot out at least one burner,  that would rule out the likes of Kerley and Kenbrell Thompkins who sit on the depth chart behind Brandon Marshall, Eric Decker and Smith.
Neither Kerley nor Thompkins possess great speed (4.56 and 4.54 40 times respectively) so the Jets would have to look elsewhere, but the answer may already be on the roster.
Former college wide receiver and current H-back Quincy Enunwa has had few opportunities to catch the ball but thus far buthe  has had his share of drops.  Even still, his 4.40 40 time at the combine make him the fastest receiver currently on the roster and a prime candidate to replace Smith.  Leaving Enunwa in the H-back where he has been a key blocker makes sense the majority of the time, but not exclusively.
When the Jets opt to open things up with 4 and 5 wide receiver sets, Enunwa should get some looks on the deep routes unless Gang Green adds a deep threat to replace Smith in the coming days.
Videos
New York Jets OTA Presser Takeaways, Aaron Rodgers' Impact and Summer Delusion