Featured Editorials Home Slider
Fort Worth Star-Telegram's Charean Williams Talks Jets, Cowboys and Klecko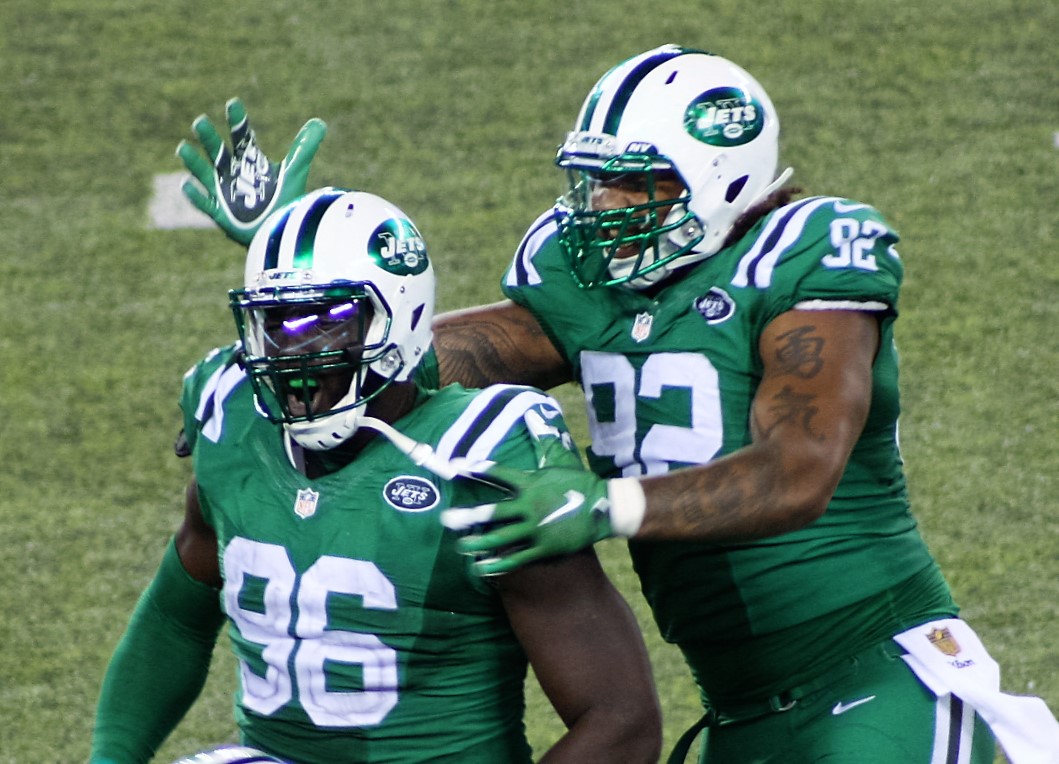 By Glenn Naughton
As the New York Jets prepare to take on the struggling 4-9 Dallas Cowboys, JetNation.com reached out to veteran Dallas columnist Charean Williams of the Fort Worth Star-Telegram.
The former Texas A&M Aggie has covered the NFL for 22 seasons and is also among those NFL writers with a vote come Hall of Fame time.
With that in mind, we took the time to talk about this week's opponent, and about former New York Jets great, Joe Klecko and her opinion on his chances to one day be enshrined in Canton.
Glenn Naughton: Charean, thank you so much for taking the time to talk to JetNation.com leading up to this Saturday's matchup.
Charean Williams: Oh, no problem at all, it's my pleasure.
GN: Charean, with the high expectations coming in to this season, obviously the Cowboys have been a disappointment at 4-9 but there's no denying the multiple clavicle fractures suffered by Tony Romo have played a huge role in that record.  Without Romo in the lineup, the Cowboys are just 1-8.  Given the overall talent level on offense, are you surprised to see just how much they've struggled without Romo?
CW: Yeah, I really am.  When you lose your starting quarterback you know you're in trouble anyway.  As of a couple of weeks ago, back up quarterbacks had an overall record of 14-24 and four of those wins were from Matt Hasselbeck who was 4-0 and we've seen some more losses since then.  You should still be able to win a game or two with that being the case and I thought they'd beat New Orleans and Tampa even with those games being on the road because I really think the Cowboys were the better team going in to those games.  With Matt Cassell at quarterback, they've averaged just over 15 points per game and that's not enough points to win games in this league.  I didn't expect them to light it up without Romo, but I expected them to win a couple and in this NFC East race, they'd be right in the thick of it.
GN: Speaking of the talent level on the Cowboys, you were the one who broke the story of the La'el Collins signing.  Here's a guy who was a projected first round pick who went undrafted because of a situation in his personal life but he landed with Dallas and appears to be playing quite well.  What have your impressions of Collins been up to this point?
CW: He's definitely made some flash plays, there's no doubt about it.  He's had a few plays where you see him running downfiled with the running back, doing a nice job getting to the second level and blocking more than one guy on a play.  He's really made some Larry Allen-esque plays that really stand out.  Play to play, down to down, he still has some things to work at and you can see it but he's shown you enough to think he's going to be a really good offensive lineman who we'll be talking about annually for All-Pro and Pro Bowl.
GN: That's saying a lot for a rookie who's playing on what is arguably the best offensive line in the NFL.  With that being the case, how great do you think this week's showdown between the Cowboys offensive line and the Jets defensive line with Muhammad Wilkerson, Sheldon Richardson, Leonard Williams and Damon Harrison can be?
CW: There's no doubt that it's the top matchup I'm looking forward to in this game.  One of the best offensive lines versus one of the best defensive lines.  It's gonna' be a heck of a battle and it's going to be interesting to see if the Cowboys can run the ball against this formidable Jets line because nobody has really been able to do that this year and the Cowboys are certainly gonna' try, that's their game plan,to run the ball to keep it out of the Jet's hands and try to win the field position battle to keep the score down.  I think if they fall behind and the game is on Matt Cassell, then they'll be in a little bit of trouble.   This will probably be their top matchup of the season for this offensive line.
GN: What are your thoughts on Dez Bryant's struggles.  We keep talking about how it centers around the quarterback but we have seen great receivers in the NFL have productive years with mediocre quarterback play because of their great athleticism and catch radius which Dez does have.  Has it just been the QB or is Dez not focused right now?
CW: I think it goes back to training camp when he missed a lot of time with his contract holdout, then he hurts his hamstring early in camp and misses some more time.  Not long after he comes back, he fractures his foot and misses another chunk of time so I think that's where you are.  He's gotten no real practice time and very limited practice time with Matt Cassell but that just didn't happen.  It's been a struggle and we're seeing him drop passes which is uncharacteristic of him and we've seen some timing issues between him and Cassell so it's been a down year for him.  The biggest thing for him is to get healthy for next year with a good offseason program and get some timing down with Romo and whoever they bring in as a back-up.
GN: In looking at your bio I see you you're a Hall of Fame voter.
CW: Yes I am.
GN: As a Jets fan, I have to ask your opinion on a guy like Joe Klecko.  In your opinion, is he a hall of famer, yes or no?
CW: He did a lot of good things for the Jets, I don't think there's any question about that.  Is he a Hall of Famer?  Probably not.  I'd have to hear some arguments about why he should be a Hall of Famer. There are a lot of guys like that though.  There are guys who are right on that borderline of being one or not being one and he's one of them.  There are really only a handful of guys in this league who are no-brainers.  I'm talking about guys like Peyton Manning and Tom Brady.  You don't have to convince anybody, those guys are Hall of Famers.  If you try to think of guys in the league right now, there's gonna' be less than ten, or there better be less than ten or you don't know what you're talking about.  There are less than ten guys who are no-brainers playing right now.  There are a lot of guys on the edge like Andre Johnson, Drew Brees or Eli Manning.  They have a shot, but there will be a debate.  Klecko is one of those guys where there's a debate and people make a case for them, but you can also make a good case against him.
GN: I think the thing about Klecko that always jumps out and Jets fans will surely tell you, the only player with a Pro-Bowl appearance at three different positions is pretty impressive.
CW: Oh yes, absolutely.
GN: Well thank you very much for joining us Charean for taking the time to speak with JetNation.com about this weeks game and we don't get to speak to Hall of Fame voters every day so thanks for offering your take on Joe Klecko.
CW: No problem at all, happy to do it.
If you want to follow Charean on twitter, you can find her @NFLCharean.  Once again, JetNation.com would like to thank Charean for her valuable time and insight.
Videos
Aaron Rodgers Injury Fallout & Jets/Bills Recap