Inactives Report: Marcus Williams Active, McDougle Out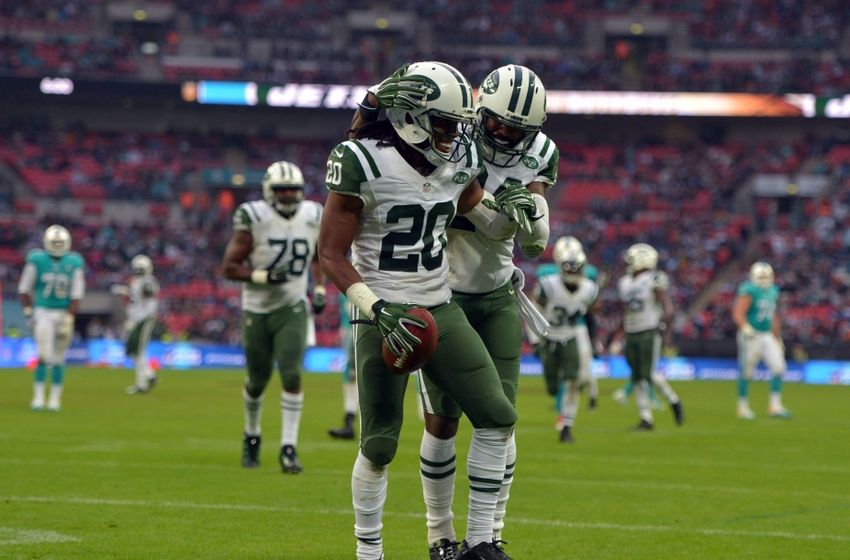 #Jets inactives for #NYJvsDAL pic.twitter.com/eytoMl57vT

— New York Jets (@nyjets) December 20, 2015
The Jets secondary is back at full strength with the return of Marcus Williams, who leads the team in interceptions. With Marcus Williams back in the mix, Dexter McDougle who mainly plays on special teams, becomes expendable. Dee Milliner is also active today, but will see limited if any snaps. It will be interesting to see whether Darrelle Revis will be exclusively covering Dez Bryant or if Todd Bowles will mix up the coverage with a healthy secondary.
Other inactives include: Dion Bailey, Taiwan Jones, Bryce Petty, Josh Martin, Ben Ijalana, and Dakota Dozier
With a high number of defensive backs active at 10, the Jets have enough reserves in the secondary. That makes Dion Bailey also expendable. With the way Calvin Pryor has been playing recently and Gilchrist's steady performance they hardly come off the field. Last week Gilchrist was on the field for all 61 defensive snaps while Pryor was on for 56. Without any substitutions being made, they'll have enough reserves in case of an injury.
Taiwan Jones was signed from the practice squad this week after the Jets put rookie Devin Smith on injured reserve. Jones was an undrafted free agent signing this offseason, and is known a hard hitting linebacker. Jones will likely remain on the inactives list unless there is an injury to the linebacker group. Lorenzo Mauldin and Calvin Pace have been playing well, and Trevor Reilly is in the backup role.
With Ryan Fitzpatrick in the midst of a hot streak, it's a significant possibility he could return as the Jets' starter next season. That means Bryce Petty could continue to develop behind Fitzpatrick next season. Which could mean the end for Geno Smith's time with the Jets. Petty will likely have the chance to become the starter at some point within the next couple of seasons.
Josh Martin is likely in the same boat as Taiwan Jones. They could both spend the rest of the season on the inactives list. Martin was also brought in recently in a reserve role. Both Jones and Martin likely won't suit up unless there's an injury to the linebacker group.
Ben Ijalana and Dakota Dozier are inactive again, and will continue to be barring multiple injuries to the offensive line. No news here.
The 8-5 Jets face off against the 4-9 Cowboys on Saturday night, and technically both teams still have something to play for. Even though the Cowboys are 4-9, they aren't yet mathematically eliminated from playoff contention. The Jets need a win tonight along with their other two games and have either the Chiefs or the Steelers lose one of their next three games to make the playoffs. Kickoff is at 8:25 PM EST.
Videos
NY Jets Phase 3 OTAs, Expectations and a Minor Calf Tweak with Greg Renoff