Featured Editorials Home Slider Jets Videos
JetNation Talks With Darrelle Revis About Being Honored By The Ride Of Fame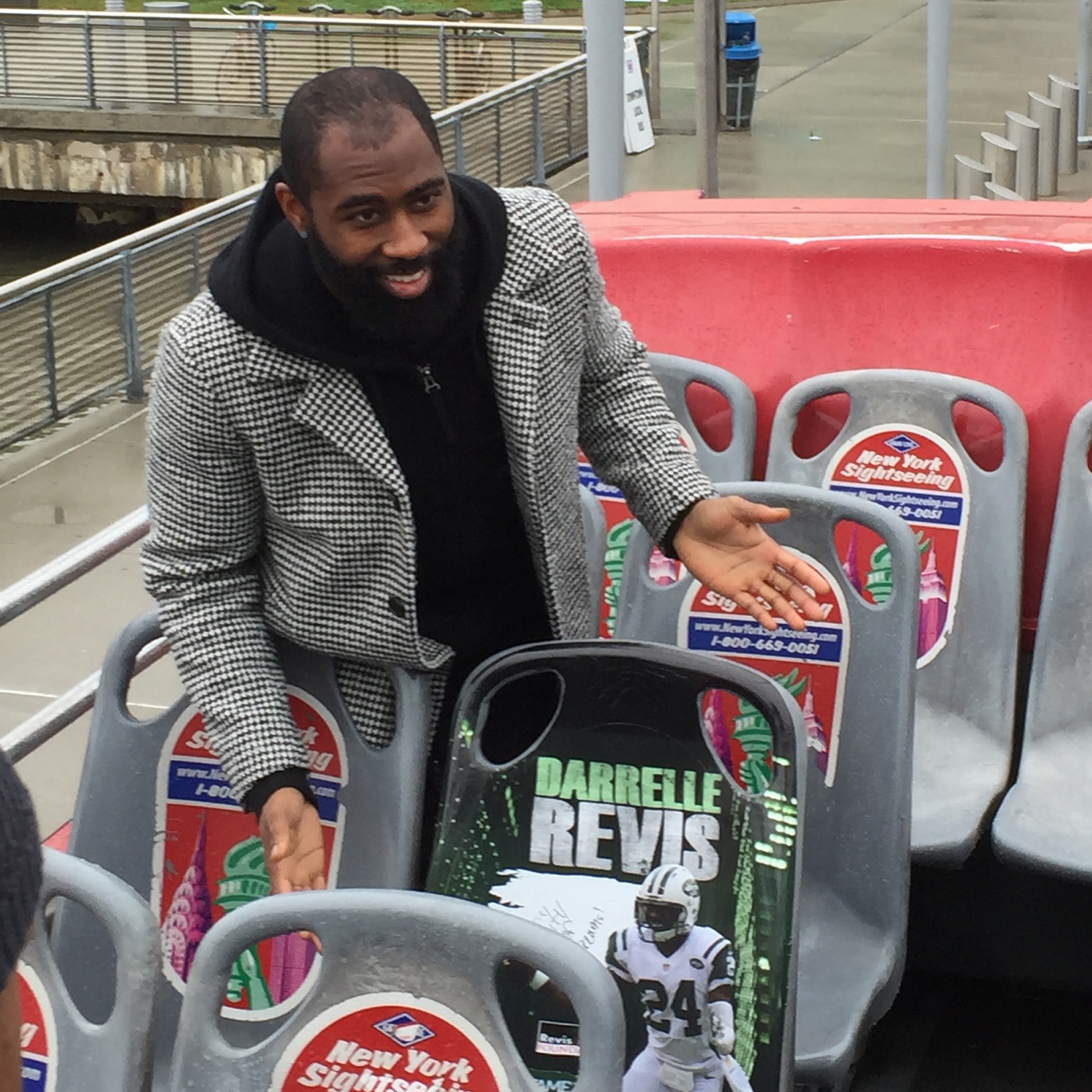 Darrelle Revis was inducted into the Ride of Fame today at Pier 78 in Manhattan. Revis is normally known for his spectacular achievements in the NFL; but it's his philanthropic efforts off the field he was being recognized for today. His impact with fans and specific ties to New York City, and the Revis Island Foundation, are just a few accomplishments. Revis was honored with a ribbon cutting ceremony with his own seat on a New York City Tour Bus. The seat displays a photo of Revis (dressed in NYJets attire), and he autographed it as well. On the front of the bus is a custom graphic honoring the 7-time Pro-Bowler and Super Bowl winner.
The Ride of Fame was founded in 2010 as part of the 100th anniversary celebration with Gray Line. David W. Chien is the Creator and Producer. Several past inductees include Rangers goaltender Henrik Lundqvist, Hall of Famer Joe Theismann, actor LL COOL J, and presidential runner Donald Trump.
JetNation was onsite, and had the opportunity to talk with Darrelle one-on-one. We reached out to the fans with some questions we should ask, and the response in the forums was huge!
JetNation wants to give a huge shout out to Josh Knoller and David W. Chien for this amazing opportunity.
Watch below to hear what Revis had to say, & feel free to leave your comments as well!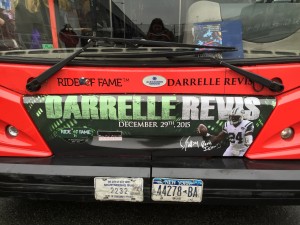 Videos
Aaron Rodgers Injury Fallout & Jets/Bills Recap