Featured Editorials Home Slider
Howard Simon of WGR Buffalo Talks Rex, Fitz, Geno and Jets/Bills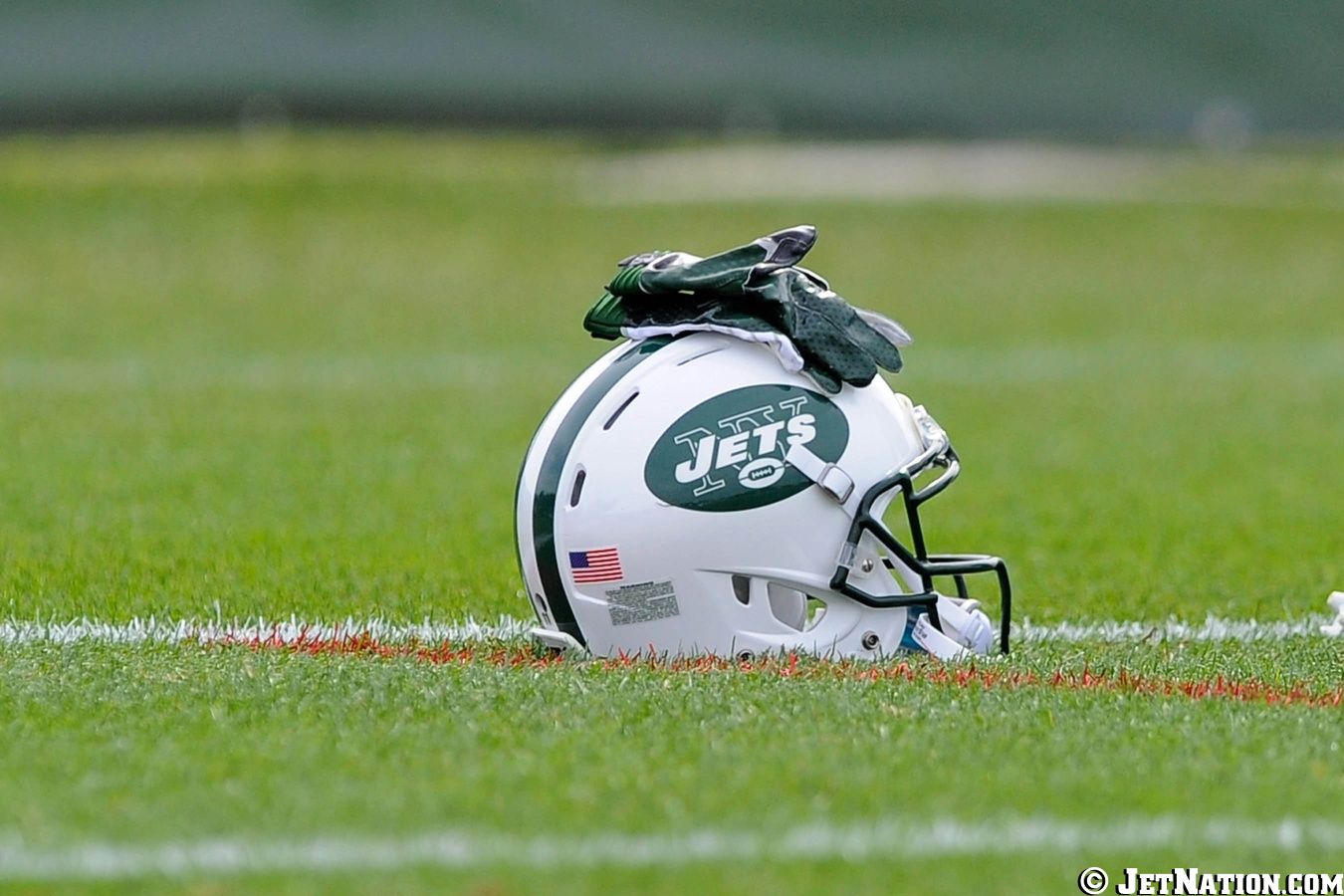 By Glenn Naughton
This Sunday, the New York Jets will take on former Head Coach Rex Ryan and the Buffalo Bills in a "win and you're in" showdown in Orchard Park.
With the Jets season hanging in the balance, JetNation.com reached out to Buffalo sports radio station, WGR's Howard Simon to talk about Ryan, how the Bills injuries could impact the contest, and Jets quarterbacks Ryan Fitzpatrick and Geno Smith.
Glenn Naughton:  As always Howard, it's a pleasure to speak with you and JetNation would like to thank you for your willingness to always take the time to talk Jets/Bills.
Howard Simon: Absolutely Glenn, always happy to do it.
GN: Full disclosure Howard, I was a big supporter of Rex Ryan with all of the early success he had here with the Jets, and for all of his flaws I hoped he would adjust accordingly but that never really happened.  Personally, I've moved on from Rex but there's still a segment of the fan base that can't let go with Rex being such a polarizing figure who always manages to make himself the center of attention.
The Pegulas have made it clear that Rex will be back with the Bills next season.  For you, now that you've had almost a full season of Rex, how would you summarize his first season as the Head Coach in Buffalo when you look at the good, the bad, the injuries, the letdowns and everything that made this season what it was for the Bills?
HS: It's disappointing, no question.  Ask the average Bills fan what they think about Rex's first year and they'll say something along the lines of "what did he do to our defense"?  It was very good under Jim Schwartz, Rex comes in and the expectation was that they were top-5 and now they're gonna' be even better.  Everyone thought that if the offense could improve a little bit, this team could win double-digit games and make the playoffs.  Well, the offense went from bottom-5 to middle of the pack, while the defense went from top-5 to middle of the league or worse in some categories.
I think the biggest surprise of the season is that sacks are down, the takeaways are down and there's no question the injuries played a part in that, but all in all, year one was a disappointment.  People don't know why the defense looked confused, and people want to know why the defense got worse and that's the biggest problem in year one under Rex.
GN: You mentioned the improved Bills offense and last time we spoke you talked about how Tyrod Taylor had surprised a lot of Bills fans with his deep ball accuracy and his patience in the pocket.  As the Jets prepare to face him on Sunday, how would you evaluate his performance and development?
HS: There have been a lot of positives from him this year but I don't think anybody is going to try to tell you he's the guy just yet.  But there have been some good things we've seen out of his play.  I think right now the question is how the organization feels and we had Doug Whaley on our show this week and he's taking a very cautious approach with Tyrod Taylor.
He spoke prior to that about how there's no rush to get a contract done as he gets ready to go in to his final season next year, and he talked about how there is only a possibility that Tyrod Taylor starts next year.
He's done some good things but he does struggle seeing the whole field and sometimes he does lock on to a single receiver which is sometimes by design to have him throw toward the sidelines a lot as opposed to putting the ball in traffic over the middle where there's a higher chance of getting picked off.  I think they're taking it easy in year one with him to limit what he does so the jury is still out.
GN: With Taylor being a question mark at this point, has there been any talk or rumors about Greg Roman's connection to Colin Kaepernick leading to a move in the off-season to get a guy like him who may be available via trade?
HS: There aren't rumors about it but I would think it's absolutely a possibility.  Last week Whaley was interviewed and essentially said they like what they've seen from Taylor, but that wouldn't preclude them from getting another quarterback.
If you ask me right now who the Bills starting quarterback in 2016 is, I'll tell you Tyrod Taylor, but I don't think the Bills go in to the off-season and not try and bring in competition or bring in a guy to actually take the job from Tyrod Taylor.
GN: Do you believe there was any validity to the rumor that Rex Ryan spoke with a team official and floated the idea of bringing in Geno Smith if he were available?
HS: I hope not.  Based on the guy I saw play against the Bills, I hope not.  To me, his name has never come up here in discussions.  Would Rex want him to take EJ Manuel's spot if he doesn't return?  I suppose that's possible.   Do they think he's a young quarterback who hasn't come along yet and may turn in to something?  I guess if they feel that way then it makes it possible.
Would I do that?  Based on what I've seen of Geno Smith, I don't think that's a good option.  I'd rather they see who hits the market, trade for a guy or use a draft pick to get somebody in here and his name hasn't really come up at all.
GN:  With LeSean McCoy being listed on the injury report with an MCL injury and this game being meaningless to the Bills, is there really any chance at all that he plays?
HS: I wouldn't think so.  Even though he hasn't been officially ruled out, the way Rex Ryan has been talking all week, it doesn't sound like he's going to play.  It wouldn't make sense to put him in there and put him at risk.  He's not chasing any personal records or accomplishments, so I would think and hope they would err on the side of caution.
GN: If he sits, who do you think gets the bulk of the carries between Karlos Williams and Mike Gillislee who has been playing really well of late?
HS: I think it's Karlos Williams. He's been banged up as well, but assuming he's healthy he'll get the bulk of the carries with Gillislee behind him.  Williams has had a good rookie season who runs with a lot of power and Bills fans are very excited about him.
GN: What are your thoughts on Sammie Watkins in his sophomore season?  He's a guy who's been dinged up and missed some time but I still feel like he's a guy who the Bills don't target enough, especially when the offense is struggling.  Is he a guy they've failed to get more involved in the offense in your opinion?
HS: I think he's been under-used which he of course complained about earlier this season.  I know he was only seeing six or seven targets per game earlier in the year and he's been hurt but he's still approaching the 1,000 yard mark which is impressive with the time he's missed.
He and Tyrod Taylor have developed a real chemistry with the deep ball as you alluded to earlier so they've made some big plays down field. Sammy has been able to get himself open, or just make a catch with a guy on him or even in double coverage.  Tyrod will sometimes just put it up there and he'll make a play and he's really taken off in the second half of this season.
GN: Speaking of receivers, we talked about one former Jet in Rex Ryan, what are you guys hearing about Percy Harvin and his future with the team if he has one at all?
HS: Rex was asked about Harvin recently and he said they have been texting and while he didn't give any specifics on his health, he seemed to suggest that it sounded like Percy still wants to play football, but there wasn't a lot of information regarding the injury and how he feels right now.
If he does want to come back for the Bills, it's going to mean re-doing his contract which is due to pay him more than the Bills would be willing to pay him at this point.
Before the injury, he was playing well and when he went down, the Bills lost their true speed guy and that did hurt the passing game.  With how he played, if he's healthy and for the right price, I think the Bills would bring him back next year, but those are two big "if's" right now.
GN: Before I let you go, I have to ask how you and the fans are feeling in welcoming back Ryan Fitzpatrick and Chan Gailey?
HS: Ryan Fitzpatrick was very popular here and I am surprised at how much success he's had this season because he had some good stretches with the Bills but his lack of arm strength and aggressiveness would lead to turnovers that would come back to haunt him.  With him, the Bills were never able to play well as consistently as he has this year with the Jets.
He was popular though because he's got the great story.  You know, journeyman quarterback and everyone tells you that you can't play, and he comes in and takes the Bills offense on some really good runs where the offense was humming.  One season when they started out 5-2 and everyone said Gailey was a genius to get this kind of production of Fitzpatrick, then in a game against the Chiefs he had a pretty bad rib injury and things fell apart from there.
If fans boo him it'll be because he's on the other team, but he did some good things here and I think the fans will remember more positive than negative with him.
Even with Gailey, he did some great things with the offense, but as a head coach he had some shortcomings and became too tentative as a head coach.  He once made some comments about switching out CJ Spiller, who was playing well, with Fred Jackson which upset some people and Chan would say "well, it was Fred Jackson's turn" so fans just soured on Chan Gailey and it started to override the good things he was doing on offense.
GN: Well Howard, once again I want to thank you for taking the time to talk with us and hopefully we can speak again sometime in the future, and for those who would like to comment or follow Howard on Twitter, you can find him at @hsimon62.
HS: My pleasure Glenn, always glad to help out and I hope you have a great time up here in Buffalo checking out the town before the game on Sunday.
Videos
New York Jets OTA Presser Takeaways, Aaron Rodgers' Impact and Summer Delusion