Featured Editorials Home Slider
Did Idzik Draft Blunder Give Birth to Ed Reed V2.0?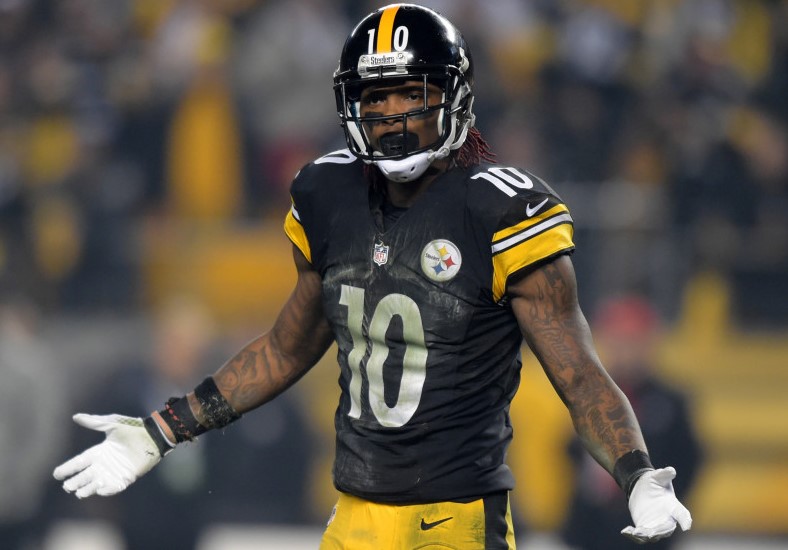 By Glenn Naughton
If you've been a Jets fan since around or before  the time the world's Y2K fanatics started climbing out of their homemade bunkers after running out of peanut butter and powdered milk, you've probably wanted to be sick to  your stomach, or at least shake your head in disgust every time you hear the name Ed Reed.
Ed Reed, the future Hall of Fame safety whom the Jets inexplicably passed on in the 2002 NFL draft in favor of former Jets linebacker Bryan Thomas despite a glaring need at the position.  The heartburn over passing on Reed is far from your typical NFL fan hindsight that takes place years after a player is chosen and his impact is measured, but it started on the very day that the two were drafted.
Former Jets safety Victory Green's time in New York was coming to a close, and veteran Damien Robinson was a solid, yet unspectacular veteran who most fans knew was not going to be a long-term answer.  When the Jets were on the clock, and Reed, the consensus top safety in the draft was still on the board, his selection seemed like a foregone conclusion.  Or so we thought.
With defensive ends Shaun Ellis and John Abraham in the infancy of their careers, adding a pass rusher wasn't a consideration for most fans and experts.  Even still, enamored with Thomas' eye-popping 40-time of 4.47 as described by ESPN.com, the Jets selected Thomas with the 22nd overall selection out of the University of Alabama Birmingham
At this year's combine workouts, where once again most of the top prospects chose not to run the 40, there were 11 players clocked in under 4.45 seconds. It's notable, though, that none of them is considered a certain first-round pick. On the other hand, players such as Alabama-Birmingham defensive end Bryan Thomas and Auburn wide receiver Tim Carter probably moved themselves up several rounds with terrific 40 times.Carter timed at 4.32 and went from a late-round choice to a prospect who likely will be selected in the third round. Thomas was clocked at 4.47 seconds — faster than 25 of the 29 tailbacks who ran in Indianapolis and quicker than 18 of the 28 wide receivers — and opened some eyes.
Thomas would go on to play 11 years with the Jets, finishing up a solid career in which he amassed 33.5 sacks, yet never producing more than 8.5 in any one season, and failing to collect at least six sacks in all but two campaigns.
All of this while Reed was a central figure on one of the most dominant defensive teams in the NFL for the better part of a decade.  Reed's career would span 12 seasons, seeing him haul in 64 interceptions, earn the 2004 NFL defensive player of the year, 9 pro bowls selections and a 5-time first-team All-Pro.
With Reed having retired after the 2013 season, part of which he would spend with Gang Green, it looked as if Jets fans could finally put behind them one of the biggest draft blunders in team history, but now, it seems one, or actually two, of former Jets General Manager John Idzik's draft choices may haunt the Jets for years to come.
Entering the 2014 draft, the Jets appeared to be in the driver's seat as they would attempt to fill several holes on their roster and twelve picks with which to do it.  No hole was bigger than the one at wide receiver where the depth chart that consisted of Stephen Hill, David Nelson and the soon to be released Santonio Holmes.
After passing on receivers such as Brandin Cooks and Kelvin Benjamin in round one in favor of Louisville safety Calvin Pryor, Idzik would wait to address the position until round four when he chose a pair of wide receivers in Oklahoma WR Jalen Saunders (104th overall), and UCLA alum, Shaq Evans (115th overall).  This, despite the fact that some members of the Jets front office, including former Head Coach Rex Ryan were lobbying hard for Idzik to go with Clemson wide receiver Martavis Bryant who would go to the Steelers in that same round, just a few picks after Evans at 118.
Saunders, a productive college receiver (203 receptions, 3,085 yards, 26 TD's) had his question-marks in transitioning to the pro level.
Coming in at just 5′ 9", 157 lbs there were concerns about his ability to withstand the pounding he'd take in the NFL, but as it turned out, none of those concerns mattered.
Saunders was a complete bust with the Jets, getting his walking papers after just three games. Three games that saw him go without a single reception, while averaging roughly 4 yards per punt return on 6 attempts.  Believe it or not, Saunders was actually more productive than Evans just by the very nature of the fact that he set foot on the field.  Evans spent his rookie season on injured reserve before failing to make the 53 man roster or practice squad out of training camp this season.
Bryant meanwhile,  had spent three years at Clemson and despite limited playing time in his first two seasons, proved himself to be a dynamic receiver in his time at the university.
As a sophomore, Bryant would haul in just ten balls, but he certainly made the most of those catches, putting up 305 yards (30.5 YPC) and 4 touchdowns.  Those numbers earned him more regular playing time as a Junior and he would continue his blistering production as he would finish his final college season with 42 receptions for 828 yards (19.7 YPC) and 7 touchdowns.
Playing in the shadow of teammate Sammy Watkins, Bryant was somewhat of an unknown to casual observers, but he opened some eyes with his performance at the combine.  Bryant, coming in at 6′ 4", 211 lbs, blazed a 4.42 40 time, very impressive given his frame, but somehow managed to last until the fourth round.
Undoubtedly familiar with Bryant as his son was on Clemson's roster, Ryan would sit and watch on draft day as Idzik's choices trumped that of Ryan and others in the room who favored the speedy game-breaker.  Yet another, inexplicable decision by the Jets front office, perhaps exacerbated by the fact that the general manager clearly recognized the need to address the position, but swung and missed twice when there was a hanging curve ball just waiting to be hit out of the park.
In his first NFL game as a rookie, Bryant would haul in his first ever reception from quarterback Ben Roethlisberger, a 35-yard scoring strike against the Houston Texans that on its own, is five times the total number of receiving yards and one more touchdown than the duo of Saunders and Evans have produced in two NFL seasons.
As much as Jets fans don't want it to be true, it's entirely possible that Ed Reed may have passed the figurative torch to Bryant who appears to be primed for an outstanding career, already posting 76 receptions for 1,314 yards and 14 touchdowns through his first 21 NFL games, only eight of which were starts.
The performances of receivers Brandon Marshall and Eric Decker in 2015 may help ease the blow for the moment, but if Bryant continues his upward trajectory and dominant ways, there may be yet another reason Jets fans never forget the short, yet disastrous two-year run in which John Idzik held the title of General Manager.
As if Jets fans didn't already have reason to be thrilled with the work GM Mike Maccagnan has done as the 2016 NFL draft approaches, providing hope that the days of inexcusable draft day blunders are a thing of the past.
Videos
Aaron Rodgers Injury Fallout & Jets/Bills Recap