Rex Rooting for Fitz Departure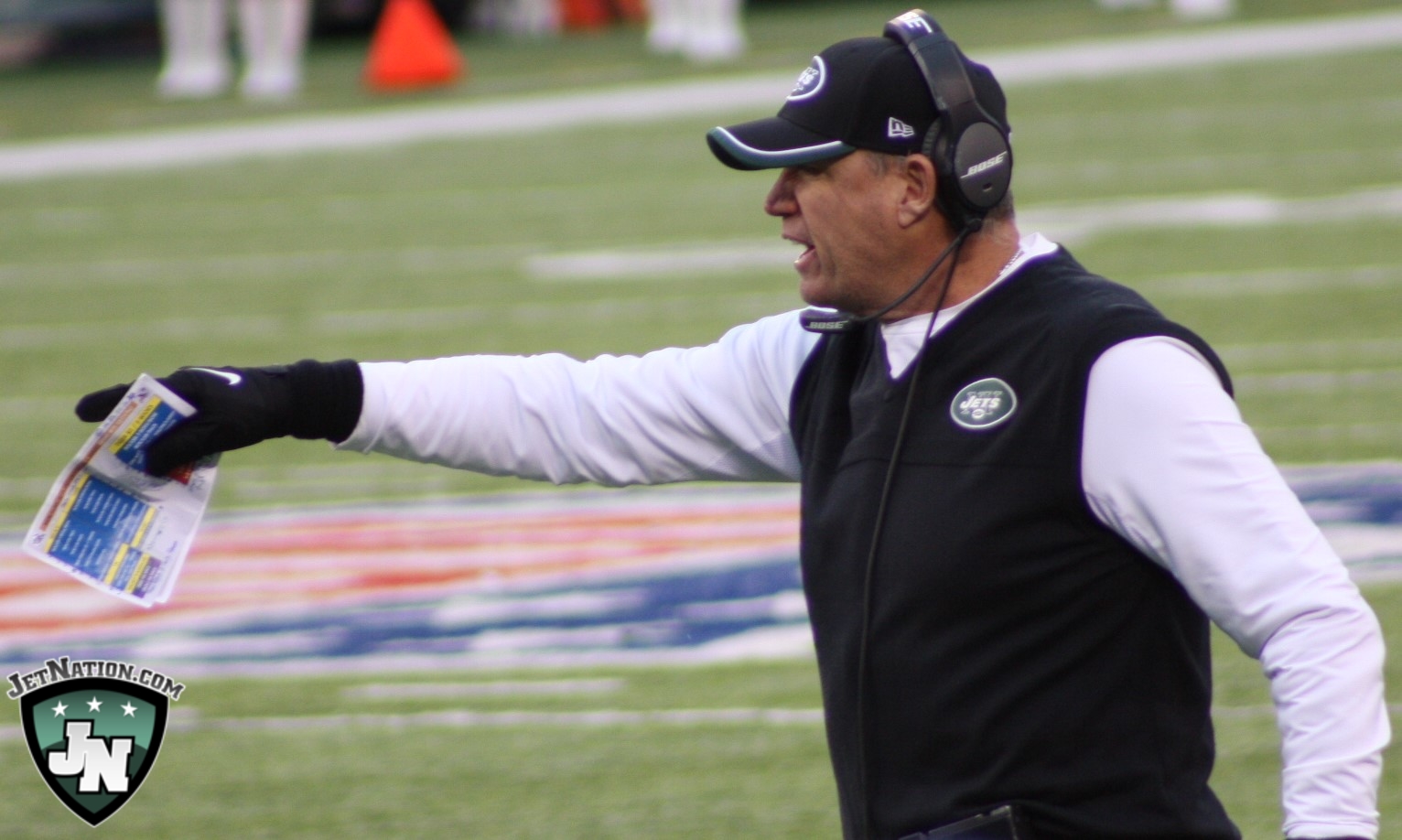 By Glenn Naughton
While Buffalo Bills Head Coach Rex Ryan is no longer patrolling the sidelines for the New York Jets, it doesn't mean he's not keeping up with the latest goings on of his former employer, and according to Rich Cimini of ESPN New York, Ryan was asked about the Jets current contract dispute between the Jets and Ryan Fitzpatrick.
"I hope he goes somewhere else, I do," Ryan said last week at the NFL owners meetings in Boca Raton, Florida. "He's tougher than hell. What's lost in it is, he might have played poorly against us — it might have been a bad day (in Week 17) — but I think they won five straight with him and he was lighting it up, probably the most yards in the history of that franchise. We'll see. Like I said, I hope they lose him."
Ryan, of course, is referring to Fitzpatrick's performance down the stretch as the Jets season was on the line on a seemingly weekly basis while Gang Green reeled off five consecutive wins, led by Fitzpatrick's 13 touchdowns and just 1 interception before the team collapsed in a week 17 loss to the Bills, a game in which Fitzpatrick tied a season-high, throwing 3 interceptions.
As Cimini points out, this could simply be Ryan wringing his hands given the opportunity to face Geno Smith twice next season, but in all reality that's far from a sure thing with the Jets reportedly exploring multiple options to bring in another veteran with starting experience to compete for the top spot.
Videos
Aaron Rodgers Injury Fallout & Jets/Bills Recap