Cimini: Jets Offer to Fitz Tops $7-8 Million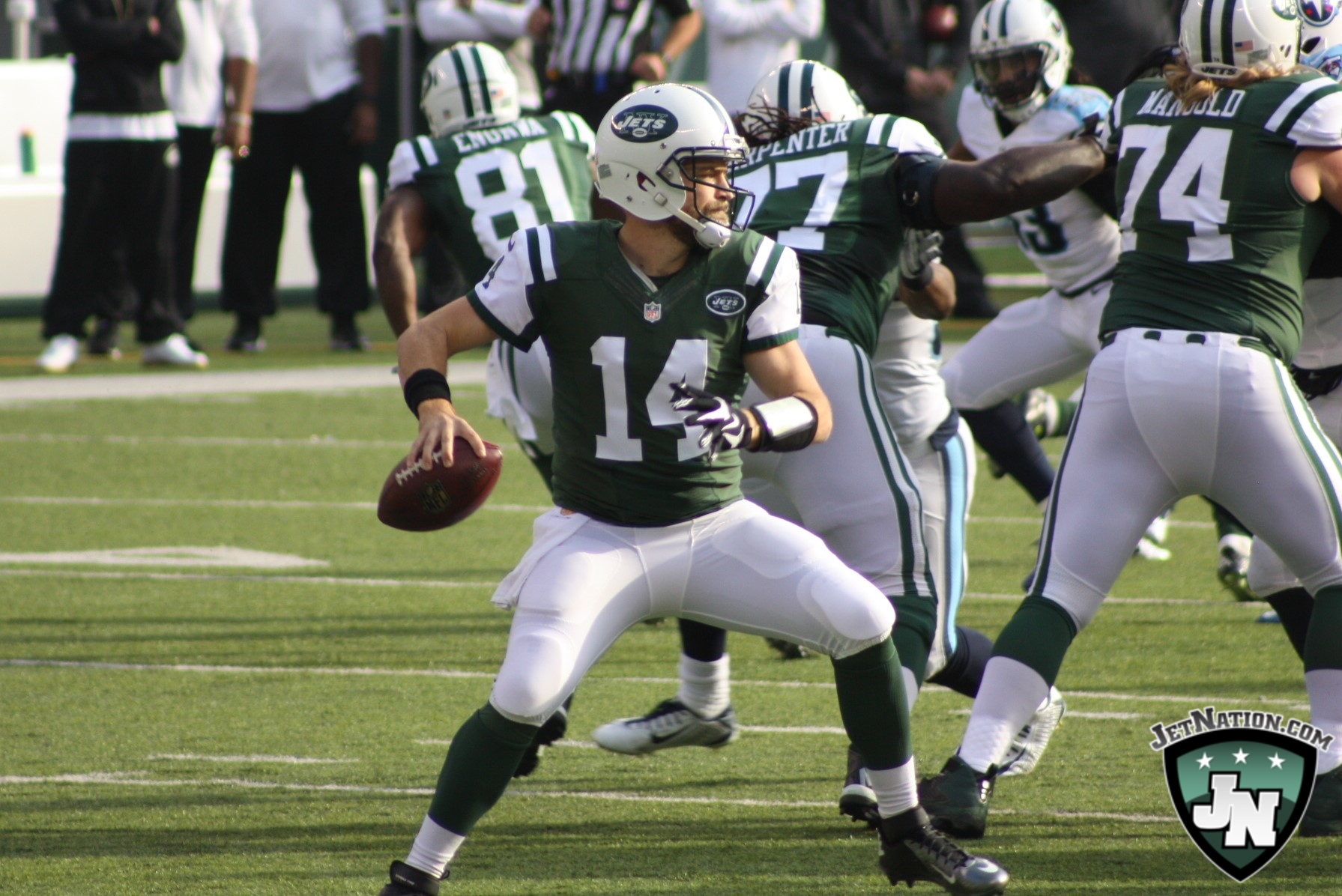 By Glenn Naughton
The New York Jets and quarterback Ryan Fitzpatrick remain locked in  a free agency showdown over a new contract for the veteran signal caller.  Up to now, it has been widely reported that the Jets had offered Fitzpatrick just $7.5 million per year, which would be a low ball offer based on his production last season.  However, it appears that may not be the case.
Rich Cimini of ESPN New York is reporting that Gang Green's offer is more generous than circulating rumors have led fans to believe.
A lot of people are wondering if the sudden cap relief from Ferguson's retirement will lead to a resolution with the Ryan Fitzpatrickstalemate. Short answer: It's apples and oranges. The Jets' offer to Fitzpatrick isn't based on cap space; it's based on what they feel he's worth. Obviously, Fitzpatrick feels differently. From what I understand, the offer is better than the $7 million-to-$8 million that is being reported, which means the low-ball perception isn't quite accurate.
Only Fitzpatrick and the Jets know what the real offer is from the team's side, and how far apart they are from the demands being made by the player and agent side.
One thing we do know, is that despite Head Coach Todd Bowles' assertion that the team is comfortable with Geno Smith under center, their actions say the exact opposite.  The Jets have continued to make Fitzpatrick their top priority while taking a very close look at the top QB's available in this year's draft.  Not exactly what you'd expect from a team who claims to be happy with their current QB situation.  As the saying goes, actions speak louder than words.
Videos
Aaron Rodgers Injury Fallout & Jets/Bills Recap